Lawless Brown Mortgage Team
Mortgage Professionals
Address:
109-3550 Saanich Road, Victoria, British Columbia
BROWSE
PARTNERS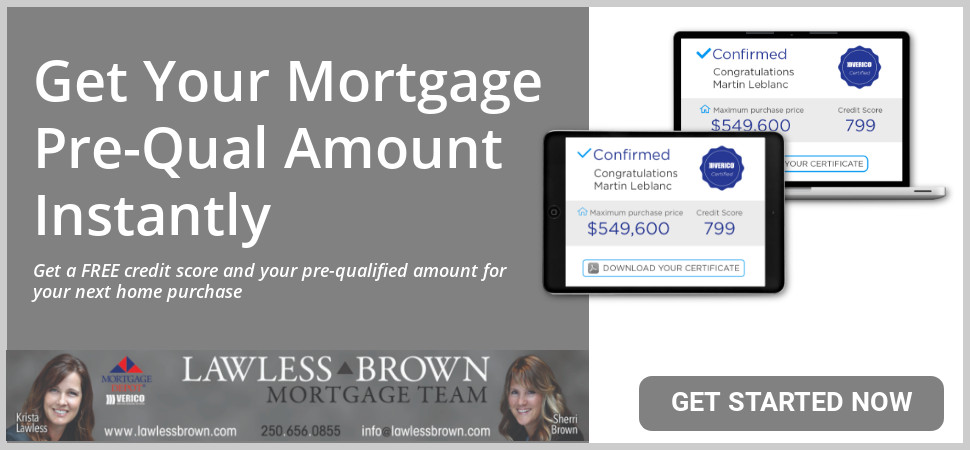 Here to help you!
The mortgage process can be stressful and overwhelming; we've been there and that's why we are here for you!
We have offices in both Victoria and Sidney and meet with clients at whichever location is most convenient.
We prefer to think of ourselves as "Mortgage Managers". Not only to ease you through the process step by step but also to educate you before, during and long after the mortgage completes so that you are always able to make those informed decisions. We recognize the stress that is associated with such a major investment and we strive to keep the process running smoothly from start to finish and eliminate any surprises along the way. We look forward to helping you manage your mortgage for as long as you have one!
As Mortgage Managers we deal with all clients from the best credit and income to slightly bruised credit or non-verifiable income. We will get to know you, your specific situation and needs and work with you to accomplish your goals.
The biggest investment of your life can also be a very pleasant experience.
Krista & Sherri
---
BLOG / NEWS Updates
Canadian home sales activity improves in June
Statistics released today by The Canadian Real Estate Association (CREA) show national home sales were up from May to June 2018. Highlights: National home sales rose 4.1% from May to June. Actual (not seasonally adjusted) activity was down 10.7% from June 2017. The number of newly listed homes eased 1.8% from May to June. The MLS Home Price Index (HPI) in June was up 0.9% year-over-year (y-o-y). The national average sale price edged down 1.3% y-o-y in June. National home sales via Canadian MLS Systems rose 4.1% in June 2018 compared to May. While this marks the first substantive month-over-month increase this year, sales remain well down from monthly levels recorded over the past five years. More than 60% of all local housing markets reported increased sales activity in June compared to May, led by the Greater Toronto Area (GTA). By contrast, sales in British Columbia continue to moderate. Actual (not seasonally adjusted) activity was down almost 11% compared to June 2017. Sales marked a five-year low and stood almost 7% below the 10-year average for the month of June. Activity came in below year-ago levels in about two-thirds of all local markets, led overwhelmingly by those in the Lower Mainland of British Columbia. This years new stress-test on mortgage applicants has been weighing on homes sales activity; however, the increase in June suggests its impact may be starting to lift, said CREA President Barb Sukkau. The extent to which the stress-test continues to sideline home buyers varies by housing market and price range. All real estate is local, and REALTORS remain your best source for information about sales and listings where you live or might like to in the future, said Sukkau.
Bank of Canada raises overnight rate target to 1 ½ per cent
The Bank of Canada today increased its target for the overnight rate to 1 per cent. The Bank Rate is correspondingly 1 per cent and the deposit rate is 1 per cent. The Bank expects the global economy to grow by about 3 per cent in 2018 and 3 per cent in 2019, in line with the April Monetary Policy Report (MPR). The US economy is proving stronger than expected, reinforcing market expectations of higher policy rates and pushing up the US dollar. This is contributing to financial stresses in some emerging market economies. Meanwhile, oil prices have risen. Yet, the Canadian dollar is lower, reflecting broad-based US dollar strength and concerns about trade actions. The possibility of more trade protectionism is the most important threat to global prospects. Canadas economy continues to operate close to its capacity and the composition of growth is shifting. Temporary factors are causing volatility in quarterly growth rates: the Bank projects a pick-up to 2.8 per cent in the second quarter and a moderation to 1.5 per cent in the third. Household spending is being dampened by higher interest rates and tighter mortgage lending guidelines. Recent data suggest housing markets are beginning to stabilize following a weak start to 2018. Meanwhile, exports are being buoyed by strong global demand and higher commodity prices. Business investment is growing in response to solid demand growth and capacity pressures, although trade tensions are weighing on investment in some sectors. Overall, the Bank still expects average growth of close to 2 per cent over 2018-2020.