BROKERAGE LICENSE ID
10169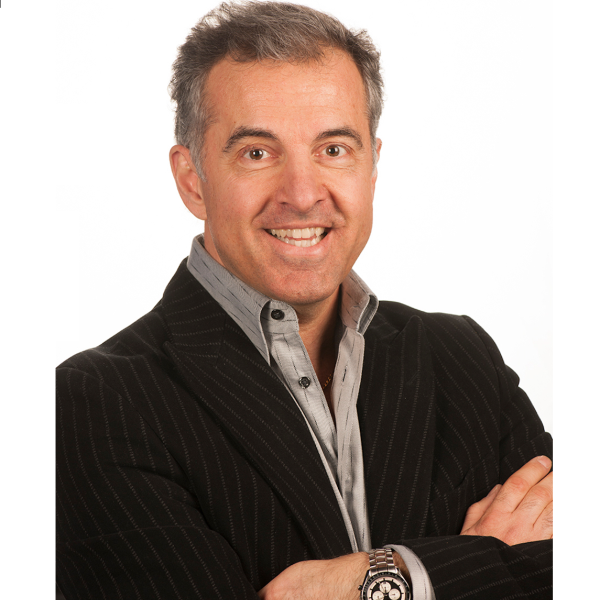 Paul Lioukras, CPA, AMP
Mortgage Broker
Address:
Head Office: 196 Siderno Crescent, Vaughan, Ontario
BROWSE
PARTNERS
It PAYS to shop around.

Many Canadian homeowners pay too much for their homes because they are not getting the best mortgage financing available in the market.

The mortgage process can be intimidating for homeowners, and some financial institutions don't make the process any easier.

But I'm here to help!

I'm a VERICO Mortgage Advisor and I'm an independent, unbiased, expert, here to help you move into a home you love.

I have access to mortgage products from over forty lenders at my fingertips and I work with you to determine the best product that will fit your immediate financial needs and future goals.

VERICO mortgage specialists are Canada's Trusted Experts who will be with you through the life of your mortgage.

I save you money by sourcing the best products at the best rates – not only on your first mortgage but through every subsequent renewal. So whether you're buying a home, renewing your mortgage, refinancing, renovating, investing, or consolidating your debts — I'm the VERICO Mortgage Advisor who can help you get the right financing, from the right lender, at the right rate.
---
BLOG / NEWS Updates
Welcome To My Blog
Canadian Federal Fall Economic Statement 2020
Canadas Federal Finance Minister provided a first multi-year peek at the impact of the pandemic on the Canadian economy and its finances in her Fall Economic Statement 2020. The deficit is set to soar to $381 bn (17.5% of GDP) in FY21an increase of about $40 bn since July estimates. At the same time, the government acknowledges it could be as high as $400 bn under alternative scenarios of extended and/or escalating COVID-19 cases. The blow to government revenues contributes to a quarter of the shortfall, while COVID-19 spending will add another $275 bn of deficit financing this year. The bulk of increases in pandemic spending had already been announcedbut not costedprior to the update, whereas new announcements reflect about $25 bn. This includes a $17 bn top-up to the wage subsidy program to bring its coverage back up to 75% for the remainder of the fiscal year. Debt as a share of the economy is expected to swell to 50% this year, peaking close to 53% in 2021 and declining thereafter. But this is only a baseline that does not incorporate a new stimulus package of up to $100 bn promised over the next three years that would see debt soar to around 58% of GDP by 2024 under various scenarios. The new stimulus package will be designed in the coming months with an intent to jumpstart the recovery. Its withdrawal would not be time-based, rather contingent on closing the output gap, loosely defined in terms of employment metrics. These so-called guardrails will guide fiscal policy until the economy has recovered and the government will then return to a prudent and responsible fiscal path. Markets are likely to temporarily adjust to the implied bump in expected federal borrowing requirements (although an abundance of scenarios leaves this open to a wide range of interpretations), but this will be digested in an environment where global drivers are largely shaping bond market dynamics.
Almost one-quarter of Canadian seniors are caregivers
While older Canadians may be more likely than their younger counterparts to require help and care in their daily lives, almost one-quarter of Canadian seniors aged 65 years and older are caregivers themselves. And while the roles and responsibilities of these senior caregivers may have changed in the context of the COVID-19 pandemic, the challenges they face could be heightened. Although the pandemic has affected the lives of all Canadians, seniors have been identified as a population particularly vulnerable to COVID-19. Not only are seniors more at risk of severe illness, they are also more affected by isolation measures. As a result, many senior caregivers who help people living outside of their household may not have been able to provide the same level of care that they usually do. Senior caregivers providing help to their spouse may also have seen their burden of care increase, given the possible lack of other support during the pandemic. For example, older caregivers who are usually supported by their adult children to provide help and care for their spouses, may have had to perform additional activities and provide more hours of care than usual. While the data in the current study were collected prior to the COVID-19 pandemic, the results highlight the many challenges senior caregivers already faced. A new study, The experiences and needs of older caregivers in Canada, uses data from the 2018 General Social Survey on Caregiving and Care Receiving to provide a profile of senior caregivers in Canada. Senior caregivers are those who have provided help or care to a spouse, another family member, or a friend with a long-term health condition, a physical or mental disability, or problems related to aging. Senior caregivers are likely to continue to play an important role in the years to come. As the needs for care and help increase with an aging population, smaller families and geographic mobility among Canadians may reduce the supply of potential younger family caregivers. Within this context, many older Canadians may be relied upon to become care providers, even though they may develop health issues of their own, including age-related physical and cognitive declines, chronic illness and some level of disability.