AGENT LICENSE ID
MW-0911473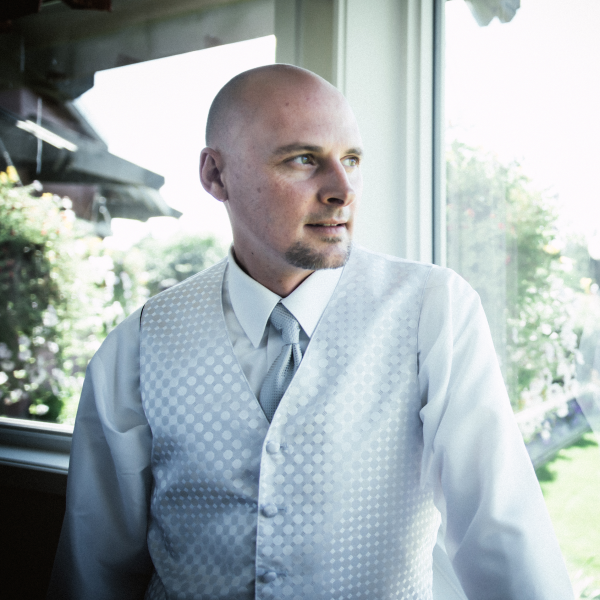 Matt Grigg
Mortgage Professional
Address:
115, 1925 - 18 Avenue NE, Calgary, Alberta
BROWSE
PARTNERS
Matt Grigg - Quality Lending Services
Matt Grigg is a licensed mortgage professional serving the Alberta community. With a primary focus on customer service, Matt provides expertise in arranging mortgage financing for residential purchases, renewals, refinancing, and home equity loans.
Desire. Dedication. Determination. That's what YOU get when YOU work with Matt Grigg. YOU can be confident knowing YOUR best interests are being cared for. YOU can be confident that you will have a dedicated professional partner to satisfy YOUR mortgage needs.
What does this mean for YOU?
Win-Win for

YOU

: There is no cost to

YOU

. Matt is compensated by the lender for providing them with qualified business. The fee is the same regardless of what lender is chosen and it is not built into the rate.
Matt will be

YOUR

dedicated partner throughout the mortgage process.
He will provide current information on how mortgages work and what is applicable to

YOU.

Matt will provide proactive solutions to help find a competitive mortgage that works for

YOU.

YOU can have confidence and trust in the results of

YOUR

unbiased mortgage options.
Matt will work as

YOUR

intermediary between

YOU

and the lender (bank) to negotiate mortgage loans.

He is a specialist who will facilitate the transaction from start to finish.

Matt will continue to support

YOU

beyond the home buying purchase.
Why Use a Mortgage Professional?
Benefit from an unbiased advisor. Rather than working for one financial institution, Matt deals with many financial institutions on a daily basis. This allows him to offer

YOU

more choices and highly competitive options.

Matt brings expertise, simplicity and a sense of calm to the mortgage process.

He is a facilitator on

YOUR

behalf who will also provide current mortgage education along the way.
What others say about Matt
"Matt recently navigated what I would consider to be a challenging mortgage application for my wife and I. We had experienced a fairly trying and lengthy process with respect to evaluating our situation with both primary and rental residence. Matt made every single aspect of this process a very clean and hassle free experience. Our initial plans did not come to fruition leaving us questioning our decision and go forward plan. Matt layed out alternate options and maintained a very stable approach to our fluctuating list of needs. He was always timely, accurate and complete with his responses. Matt's attention to detail and even keel makes him a perfect partner in what can be a trying process. I would highly recommend Matt to anyone that wants to remove and pain points they may have experienced when dealing with mortgage process. We would not use anyone else."

Andy McVerry

Calgary, AB

"I met Matt a couple years ago through a friend in real estate. "I work exclusively with Matt," he said. After getting to Matt I can see why.

Yes, there are a few really great mortgage brokers out there and Matt Grigg is certainly one of them. He is quick to reply, attentive to the numbers and details. He listens to the short and long term needs of the home owner and asks questions that I never considered.

Working with Matt was a privilege. He deserves a call, that's for sure. I would not hesitate to use Matt in the future."

"Matt Grigg helped me buy my first home. He helped me understand the process, what forms and information I needed to bring to the table, where to find valuable resources and my unique mortgage options. He led the entire mortgage application process proactively so that I was ahead of the process. Once I made an offer, my side was accounted for and I felt in control as a home buyer. Matt made it easy. I have comfort in knowing he will be there for me when my renewal comes up."

Kyla Workman

Calgary, AB

"We had the pleasure of meeting you for my first mortgage approval in the summer of 2015. I was introduced to Matt by Laurie Albright as a helpful person to work with and we got that and more.

One of the challenges that we were facing was we wanted to buy a small farm just outside the city limits to continue our love of farming and yet still have access to the city of Calgary and Okotoks. It took a lot of time and effort to find the right place and meet all the qualifications that we needed to purchase a country residential property and Matt was more than patient and helpful.

Matt has a great sense of character and could tell when I was struggling with the process and was easygoing and kind enough to explain the circumstances and what options I had to push forward. He was more than accommodating to meet up when we could as I have an extremely busy schedule and last minute meetings were made available to discuss any issues at that time.

I can't say enough good things about you Matt, I don't know any others because you were my first mortgage broker but I would say you are the best. We are incredibly happy and look forward to coming home every day to our little paradise. Thank you so so so much!"

Kindest regards,

Billie Richardson

"I remember when I first called Matt on a Monday morning in a complete panic, I had just put in an offer on my first home. A friend of mine recommended Matt as a mortgage broker and said that he was highly respected. From the instant I spoke with him on the phone, he put me at ease and made me feel like we would get through this together. He was so patient with me the next few days as I would call him constantly with questions, and he was so professional and easy going. I am very grateful for all of his hard work and expertise in finding me the best rate available! I will definitely pass his name along to my friends that are buying a home".

Laura Boyse

Calgary, AB

"We were referred to Matt Grigg via our realtor. Matt went above & beyond to help find a lender for us so we could purchase our home. His knowledge and expertise well exceeded our expectations. He was very innovative in helping us find a mortgage and everything was done in a very credible manner. Consultations were not only over the phone but he took time to come to our home and discuss the options. Very personable and willing to work for his client. We highly recommend Matt to anyone looking for a mortgage broker. You will not be disappointed! Thanks again Matt!"

Tim & Mary-Louise Hofer

High River, AB