BROKERAGE LICENSE ID
MW111229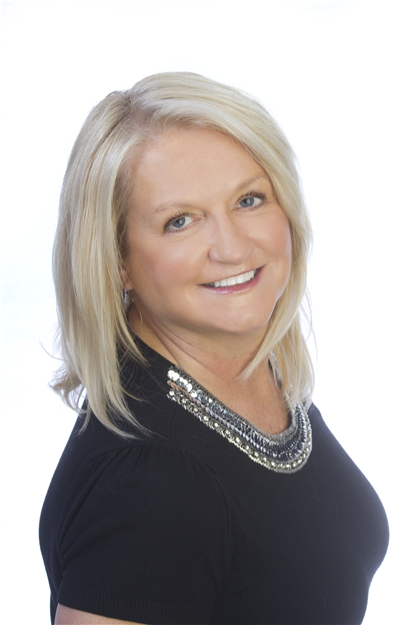 Eva Neufeld
Broker/Owner
Address:
4935 55 Ave NW #213, Edmonton, Alberta
BROWSE
PARTNERS
Looking Out for Your Best Interests!
Home Ownership... It is one of the most important and complex decisions you will ever make. They key to making the right decision is to know and truley understand your financing options. Our role is to be your unbiased and expert advisor thus ensuring you have access to the best mortgage solutions in the industry. This means the most competetive rates and terms that fit your specific needs and long term goals.
As home buyers, you must be able to trust and have confidence that your best interests are being looked after. You need a dedicated professional who will find the best mortgage product on the market for you and negotiate with lenders on your behalf.
With access to over 300 mortgage products to choose from - not just one suite of products at one bank, we will analyze which mortgage product will suite your specific needs. Create a plan for saving you the largest amount of interest over the term of your mortgage.
Whether you are looking to purchase a home, renew a mortgage or implement a refinancing strategy, I am committed to communicating with you every step of the way and smoothly and expediently guidling you through the process. Our goal is to provide you with a positive, stress free experience so you can focus on the bigger picture - finding your dream home and achieving financial security.
---
BLOG / NEWS Updates
3 Reason You Should Consider Refinancing
A lot of people view their mortgage as a life sentence when they sign on the dotted line. Just because you signed a five-year mortgage term, doesnt mean you cant see what else is out there. Whether youre borrowing money for that walkout patio youve always dreamed of or youd like to invest in a rental property, refinancing your mortgage may be the answer. With home prices shattering the stratosphere in many cities, homeowners find themselves house rich, cash poor. By refinancing your mortgage, you can unlock some of that valuable equity and put it to work. Here are three reasons you should consider refinancing your mortgage. 1. Low Mortgage Rates When it comes to mortgages, security comes at a cost. Interest rates may be low now, but whos to say theyll be this low in five years when your mortgage is up for renewal? This is why many homeowners choose the safety and security of a fixed rate mortgage. Although youre protected if you lock-in you could find yourself paying a lot more than the going rate, especially if there is a new heating unit in the home. Before you refinance, its important to know its worth your while. With a closed term mortgage, youll have to cough up mortgage penalties to your bank to escape the shackles of your existing mortgage. Its important to calculate what your savings outweigh the penalties youll incur. If youre not a math whiz, no need to panic Eva Neufeld can help you run the numbers and see if breaking your mortgage is the right move for you. 2. Tap into Your Homes Equity Whether youre looking to add a second story on your bungalow for your growing family or you need some extra money to fund your retirement, refinancing your mortgage may be your ticket. By refinancing your mortgage, you can borrow up to 65 percent of your homes value. Best of all, you can do it without selling your home. When you take out a Home Equity Line of Credit or HELOC for short or you blend and extend your mortgage, you can take advantage of interest rates as low as prime plus 0.5 percent. With interest rates today near a record low, theres never been a better time to invest! 3. Consolidating Your Debt Are you drowning under a mountain of debt? Are you struggling to pay those high interest credit card bills? Consolidating your debt may be the answer. As mentioned above, your mortgage is one of the cheapest forms of debt out there. If you have high-interest consumer debt like credit card interest, car loan or the dreaded payday loan, refinancing your mortgage is a no-brainer. When you consolidate your debt, you get the best of both worlds. Heres how it works: your mortgage lender will pay off your existing debts. After that youll only have one monthly payment to make; you wont have to deal with the hassle of trying to manage multiple statements. Not only is a consolidated loan more convenient, but it can also save you mega bucks! The interest rates on some store credit cards are highway robbery at near 30 percent! With a consolidated loan, more money will go towards principal and less towards interest, so youll be debt-free sooner. The decision to refinance your mortgage can be overwhelming, so its important to sit down with your mortgage broker. By looking at all your options, you can decide whether financing makes sense for you.
Canadian home sales and new listings up again in June
Home sales recorded over Canadian MLS Systems in June 2020 rebounded by a further 63%, returning them to normal levels for the month some 150% above where they were in April. Transactions were once again up on a m-o-m basis across the country. Among Canadas largest markets, sales rose 83.8% in the Greater Toronto Area (GTA), 75.1% in Montreal, 60.3% in Greater Vancouver, 99.7% in the Fraser Valley, 54.9% in Calgary, 59% in Edmonton, 22.5% in Winnipeg, 34.8% in Hamilton-Burlington, 67.9% in London and St. Thomas, 55.6% in Ottawa and 43.6% in Quebec City. Actual (not seasonally adjusted) sales activity posted a 15.2% y-o-y gain in June. REALTORS across Canada are increasingly seeing business pick back up, stated Costa Poulopoulos, Chair of CREA. With sellers and buyers returning to the market, we continue to make sure clients stay safe by complying with government and health officials directives and advice, increasingly using technology to list and show properties virtually while providing secure methods to complete required forms and contracts. As always, but maybe now more than ever, REALTORS remain the best source for information and guidance when negotiating the sale or purchase of a home, continued Poulopoulos.
Bank of Canada will maintain current level of policy rate until inflation objective is achieved, continues program of quantitative easing
The Bank of Canada today maintained its target for the overnight rate at the effective lower bound of percent. The Bank Rate is correspondingly percent and the deposit rate is percent. The Bank is also continuing its quantitative easing (QE) program, with large-scale asset purchases of at least $5 billion per week of Government of Canada bonds. The Banks short-term liquidity programs announced since March to improve market functioning are having their intended effect and, with reduced market strains, their use has declined. The provincial and corporate bond purchase programs will continue as announced. The Bank stands ready to adjust its programs if market conditions warrant.