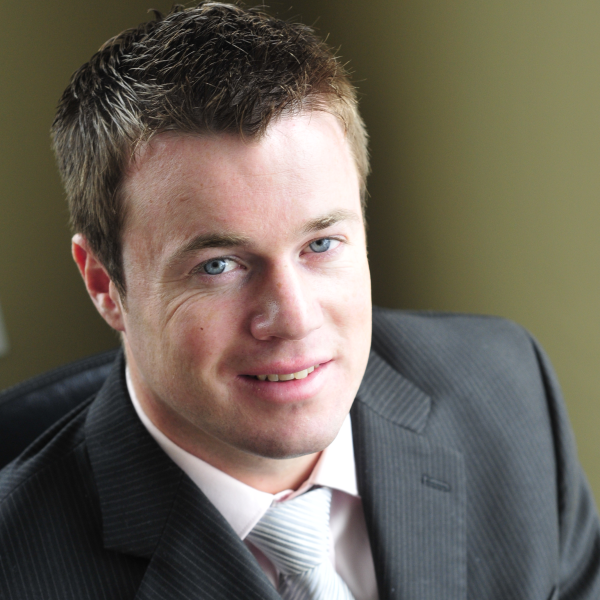 Matthew Wheeler
Mortgage Consultant
Address:
6363 Lady Hammond RD. , Halifax , Nova Scotia
BROWSE
PARTNERS
It PAYS to shop around.

Many Canadian homeowners pay too much for their homes because they are not getting the best mortgage financing available in the market.

The mortgage process can be intimidating for homeowners, and some financial institutions don't make the process any easier.

But I'm here to help!

I'm a VERICO Mortgage Advisor and I'm an independent, unbiased, expert, here to help you move into a home you love.

I have access to mortgage products from over forty lenders at my fingertips and I work with you to determine the best product that will fit your immediate financial needs and future goals.

VERICO mortgage specialists are Canada's Trusted Experts who will be with you through the life of your mortgage.

I save you money by sourcing the best products at the best rates – not only on your first mortgage but through every subsequent renewal. So whether you're buying a home, renewing your mortgage, refinancing, renovating, investing, or consolidating your debts — I'm the VERICO Mortgage Advisor who can help you get the right financing, from the right lender, at the right rate.
---
BLOG / NEWS Updates
Rent vs. Buy - Five Year Scenario
No matter your situation, one of the main necessities in life is having a place that you, and possibly your family, can call home. Given this assumption, it is probably safe to assume that the Rent vs. Buy debate is something you have thought about or discussed with family,friends and colleagues. As a Mortgage Professional I like to let the numbers do the talking. Take a look at these two Five Year Plan scenarios: Buy: Purchase Price of home: $250,000 Min. down payment required: $12,500 Five year fixed rate as of Feb. 21, 2014: 3.19% Mortgage Amortization: 25 years Monthly Principle and Interest Payment: $1,178.79 Estimated Monthly Property taxes: $200 Total Monthly Payment: $1,378.79 Estimated Annual Appreciation of Home (3% based onaverage for HRM): $250,000 * .03 = $7,500 Estimated Value of home at the end of your Five year term(not compounding): $250,000 + ($7,500 * 5) = $287,500 Balance owing after Five years based on Monthly payments: $209,340.61 Equity accumulated after Five years: $78,159.39 Rent: Monthly Rent: $1,000 Monthly Rent paid over five years: $60,000 Monthly Rent: $1,200 Monthly Rent paid over five years: $72,000 Monthly Rent: $1,400 Monthly Rent paid over five years: $84,000 I am sure we can all make the conclusion that we would rather have several thousands of dollars in Equity, as opposed to paying several of thousands of dollars to cover someone else's mortgage. However some of you may be saying to yourself this is great, and I can easily afford the mortgage payment, but the main obstacle to achieving this five year plan, is coming up with the start-up funds (i.e. down payment,Closing costs). This is where setting up a consultation with an experienced Mortgage Professional can help get the ball rolling. There are different options available,depending on your qualifying details, to get you on track to purchase sooner then you may think. So whether you feel like this is your time to buy, want to setup a plan, or are just interested in gathering information and options, I work for you and am here to help! Thank you, Matt Wheeler C – (902) 237 4472 matt@novamortgage.ca
Building permits up in Western Canada, down east of Manitoba
Four provinces reported increases in March, led by British Columbia with an increase of 12.8% (+$180 million). Meanwhile, all provinces east of Manitoba reported declines. The largest decrease was in Ontario, down 1.4% (-$43 million) due to lower construction intentions in the residential sector. Quebec drives movement in non-residential permits. The national value of permits for non-residential buildings rose 7.9% in March, due to higher construction intentions for both institutional (+$175 million) and commercial (+$166 million) buildings. Gains in both of these components stemmed from Quebec. A high value permit for an addition to the Centre hospitalier de lUniversit de Montral drove the increase in the institutional component. In the industrial component, the value of permits declined 15.6% in March (-$102 million). The decrease was largely the result of lower construction intentions in Quebec, where multiple high-value permits were issued in February.
Canadian home sales edge higher in March 2019
Home sales via Canadian MLS Systems edged up 0.9% in March 2019 following a sharp drop in February, leaving activity near some of the lowest levels recorded in the last six years. There was an even split between the number of markets where sales rose from the previous month and those where they waned. Among Canadas larger cities, activity improved in Victoria, the Greater Toronto Area (GTA), Oakville-Milton and Ottawa, whereas it declined in Greater Vancouver, Edmonton, Regina, Saskatoon, London and St. Thomas, Sudbury and Quebec City. Actual (not seasonally adjusted) sales activity fell 4.6% y-o-y to the weakest level for the month since 2013. It was also almost 12% below the 10-year average for March. That said, in British Columbia, Alberta and Saskatchewan, sales were more than 20% below their 10-year average for the month. By contrast, activity is running well above-average in Quebec and New Brunswick. It will be some time before policy measures announced in the recent Federal Budget designed to help first-time homebuyers take effect, said Jason Stephen, CREAs President. In the meantime, many prospective homebuyers remain sidelined by the mortgage stress-test to varying degrees depending on where they are looking to buy. All real estate is local, and REALTORS remain your best source for information about sales and listings where you live or might like to in the future, added Stephen.