AGENT LICENSE ID
M21000590
BROKERAGE LICENSE ID
13304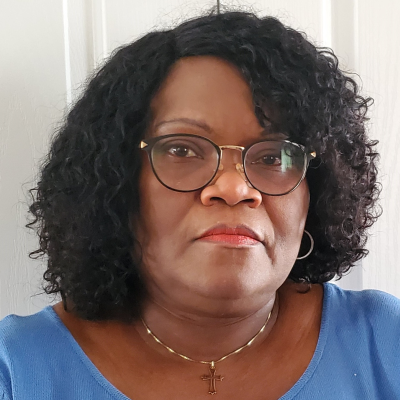 Angela Foresythe
Mortgage Agent
Address:
1 Concorde Gate, Suite 702, , North York, Ontario
I am happy to be your trusted mortgage expert; I will be sure to provide you with timely, critical, accurate, and easily digestible mortgage information on your home buying journey. You can be rest assured that you are in reliable hands with a brokerage that has served satisfied clients for over 20 years. We have over 60 lenders accessible through our brokerage with the right mortgage solution for your personalized needs. If you are a first-time buyer, looking to switch, refinance or renew your mortgage, or want to purchase an investment property, I will provide the expert advice you need to make an informed decision; I will negotiate with the lenders at no cost to you to help you pay your loan faster. Give me a call today and let us work together to build your financial and generational wealth.
---
BLOG / NEWS Updates
CANADA HOUSING MARKET and new stress test
Canadian home sales took a turn in April 2021, declining by 12.5% (sa m/m) from the highest level on record in March 2021. Listings followed suit, falling by 5.4% (sa m/m). While both sales and listings decreased in April, the smaller decline in listings further eased the national-level sales-to-new listings to 75.2% from record high readings earlier this year (the highest being 91% in January). While this is a move in the right direction towards a better supply-demand balance, the ratio is still significantly higher than its long-term average of 54.5%. As a result of this persistent tightness in the housing market, the composite MLS Home Price Index (HPI) rose by 2.4% (sa m/m). This is a deceleration in price gains from paces observed over the last two months, owing in the most part to a slowing in prices for single-family homes and townhouses. Apartments, which had remained relatively close to pre-pandemic levels before accelerating earlier this year have maintained momentum in April. Movements in the housing market this month continued to be broad-based rather than market-specific, as declines in sales were spread out across much of the country. The Office of the Superintendent of Financial Institutions (OSFI) also announced that, effective June 1, the minimum qualifying rate for uninsured mortgages (i.e., residential mortgages with a down payment of 20 percent or more) will be the greater of the mortgage contract rate plus 2 percent or 5.25 percent.
5 ideas for families to make the most of staying home this March Break
(NC) Due to current travel restrictions, families will be spending March Break at home. One way to keep your kids busy is by making personal finance a group activity. Research shows that young people who discuss money matters with their parents have higher financial knowledge and skills, which leads to stronger financial well-being in the future. Here are five ideas for simple things you can do with your kids to help them develop good money habits early: Involve your children in age-appropriate conversations about news related to economics or budgeting, and discuss how the family is responding to the unprecedented circumstances caused by the pandemic. Use the Financial Consumer Agency of Canadas online interactive budget Planner to teach your children about the importance of a financial plan. Try making a budget for your next family vacation. Encourage your child to set up a savings account. Forming good savings habits early can help kids learn how to be financially independent and avoid relying on credit cards and loans in the future. Help your child to make a plan to save for something they really want, like a new toy or video game. Show your child how to set up an automatic payment for either a subscription or their cellphone. This is an opportunity teach them about the importance of never missing a payment, which could have a negative impact on their credit report in the future. Review your childs bank account agreement with them and make sure they understand their responsibilities, such as keeping their PIN secret, even from their parents. Sharing their PIN means they may not be protected from a fraudulent transaction on their account. Understanding personal finances can have a big impact on the present and future well-being of young people. No matter what life stages your child is at, you can find unbiased and fact-based information from the Financial Consumer Agency of Canada at canada.ca/money.