AGENT LICENSE ID
M21000590
BROKERAGE LICENSE ID
13304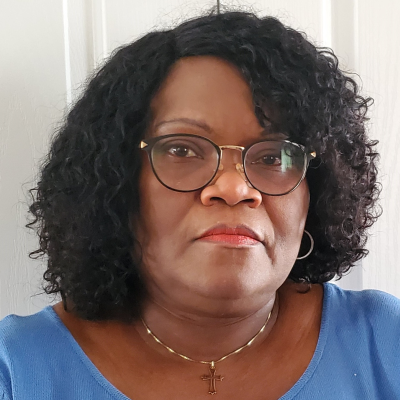 Angela Foresythe
Mortgage Agent
Address:
1 Concorde Gate, Suite 702, , North York, Ontario
I am happy to be your trusted mortgage expert; I will be sure to provide you with timely, critical, accurate, and easily digestible mortgage information on your home buying journey. You can be rest assured that you are in reliable hands with a brokerage that has served satisfied clients for over 20 years. We have over 60 lenders accessible through our brokerage with the right mortgage solution for your personalized needs. If you are a first-time buyer, looking to switch, refinance or renew your mortgage, or want to purchase an investment property, I will provide the expert advice you need to make an informed decision; I will negotiate with the lenders at no cost to you to help you pay your loan faster. Give me a call today and let us work together to build your financial and generational wealth.
---
BLOG / NEWS Updates
5 ideas for families to make the most of staying home this March Break
(NC) Due to current travel restrictions, families will be spending March Break at home. One way to keep your kids busy is by making personal finance a group activity. Research shows that young people who discuss money matters with their parents have higher financial knowledge and skills, which leads to stronger financial well-being in the future. Here are five ideas for simple things you can do with your kids to help them develop good money habits early: Involve your children in age-appropriate conversations about news related to economics or budgeting, and discuss how the family is responding to the unprecedented circumstances caused by the pandemic. Use the Financial Consumer Agency of Canadas online interactive budget Planner to teach your children about the importance of a financial plan. Try making a budget for your next family vacation. Encourage your child to set up a savings account. Forming good savings habits early can help kids learn how to be financially independent and avoid relying on credit cards and loans in the future. Help your child to make a plan to save for something they really want, like a new toy or video game. Show your child how to set up an automatic payment for either a subscription or their cellphone. This is an opportunity teach them about the importance of never missing a payment, which could have a negative impact on their credit report in the future. Review your childs bank account agreement with them and make sure they understand their responsibilities, such as keeping their PIN secret, even from their parents. Sharing their PIN means they may not be protected from a fraudulent transaction on their account. Understanding personal finances can have a big impact on the present and future well-being of young people. No matter what life stages your child is at, you can find unbiased and fact-based information from the Financial Consumer Agency of Canada at canada.ca/money.
Mortgage Deferral Agreements and Their Impact
CMHCs Fall 2020 Residential Mortgage Industry Dashboard discusses mortgage deferral agreements and their impact. At the end of the second quarter, credit unions, mortgage finance companies (MFCs) and mortgage investment entities (MIEs) have allowed mortgage deferral agreements for about 6%, 7% and 7% of their respective residential mortgage portfolios. Chartered banks have allowed 16% of mortgages to go into deferral since the beginning of the pandemic. Of these, close to 2 out of 3 borrowers had resumed payments on their mortgages at the end of the third quarter of 2020. In the coming months, we could see higher delinquency rates if some borrowers are unable to resume their payments; these mortgages will have to be booked as arrears. These deferral agreements have affected financial institutions cash flows, with reductions of: 4% in scheduled mortgage payments 3% in non-scheduled payments (accelerated monthly payments and lump-sum payments) While remaining at low levels, mortgages in arrears (90 or more days delinquent) have increased slightly between the first and second quarters of 2020 from: 0.24% to 0.26%, on average, for chartered banks 0.23% to 0.25%, on average, for non-bank mortgage lenders We also observe an increase in early-stage delinquencies (31 to 59 days and 60 to 89 days), which suggests that arrears could continue on an upward trend. Source: CMHC