AGENT LICENSE ID
10317
BROKERAGE LICENSE ID
ON: 10317 -NB 160000437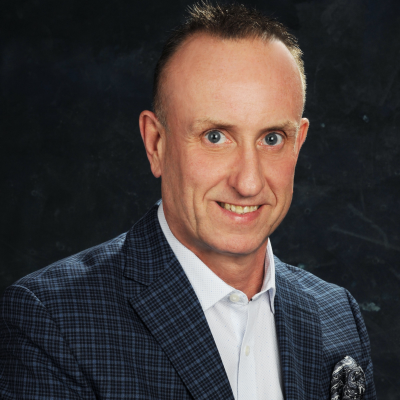 Brad MacPherson
MORTGAGE CONSULTANT, COMMERCIAL
Address:
77 Grafton Street, Charlottetown, Prince Edward Island
PREMIERE MORTGAGE CENTER
77 GRAFTON STREET CHARLOTTETOWN, PE C1A 1L2
Please Call: (902) 394-6334
Contact Us Today for Daily Rate Specials and Weekly Lender Promotions
COMMERCIAL - RESIDENTIAL - NEWCOMERS - PRIVATE EQUITY
We Service 'Mandarin Speaking' and 'Vietnamese Speaking' Clients
NEW TO CANADA (CLICK HERE) 'MANDARIN SPEAKING'
Offering a full range of mortgages and loans at some of the best rates in the Canada on a wide range of homes and businesses across Prince Edward Island and throughout Atlantic Canada.
For all your Commercial, Business and Residential Mortgage Financing requirements; whether you are buying or refinancing your business, apartments, commercial rental properties or your personal home we have the right mortgage solution for you.
Our Mortgage Team has over 20+ years of commercial, business and residential mortgage experience to assist you in all aspects of your mortgage and business financing needs.
Our Team understands the continually changeing lender policies and procedures in Canada to provide you with a customized solution, that is right for you.
Our Premiere Mortgage Team works for you the customer to not only meet, but exceed your expectations.
Call: (902) 394-6334
COMMERCIAL - BUSINESS
Just a few examples of the industry sectors we service...
COTTAGE BUSINESS - MOTELS - HOTELS - CAMPGROUNDS
MULTI-FAMILY RESIDENTIAL APARTMENTS - RENTAL PROPERTIES
LAND DEVELOPMENT - CONSTRUCTION - LINES OF CREDIT
MERGERS AND ACQUISITIONS
SENIORS - COMMUNITY CARE HOMES AND NURSING HOMES
SMALL To MEDIUM SIZE ENTERPRISES (SME'S) - BUSINESS LOANS
HEALTH CARE
AGRICULTURE or AQUACULTURE
MANUFACTURING - PROCESSING
FRANCHISE FINANCING
And many more...
THE RIGHT MORTGAGE AND CONSTRUCTION LOAN SOLUTIONS, tailored for... You!
Premiere partner-insured home mortgage for as little as 5% cash down. Ask us about insured and non-insured Newcomer programs, tailored to meet your needs. Please note, that our Insured Newcomer Program income confirmation is required.
- Best Interest Rates In Canada
- QUICK APPROVAL
Newcomers to Canada play an increasing role in Canada's future population growth, creating new market opportunities. Premiere partners-insured mortgage financing is available to borrowers with permanent, temporary and non-permanent residence status, helping newcomers to realize their dream of homeownership in Canada.
BUYING OR REFINANCING YOUR HOME?
Single Family Homes
Semi-Detached - Duplex Homes
Condominiums
Multi-Family Residential Apartments
...and so much more.
Our team brings many years of experience and expertise in lending services to provide our valued clients with the best possible loans package, customized for them.
As a client, you can be confident in knowing that you are receiving credible, reliable advice and expertise. The biggest strength of our team at Premiere Mortgage is that we are driven by offering fantastic service and a positive experience on a consistent basis to all of our clients.
With our Team, Premiere Mortgage customers experience utlimate care and professionalism.
---
BLOG / NEWS Updates
Building permits up in Western Canada, down east of Manitoba
Four provinces reported increases in March, led by British Columbia with an increase of 12.8% (+$180 million). Meanwhile, all provinces east of Manitoba reported declines. The largest decrease was in Ontario, down 1.4% (-$43 million) due to lower construction intentions in the residential sector. Quebec drives movement in non-residential permits. The national value of permits for non-residential buildings rose 7.9% in March, due to higher construction intentions for both institutional (+$175 million) and commercial (+$166 million) buildings. Gains in both of these components stemmed from Quebec. A high value permit for an addition to the Centre hospitalier de lUniversit de Montral drove the increase in the institutional component. In the industrial component, the value of permits declined 15.6% in March (-$102 million). The decrease was largely the result of lower construction intentions in Quebec, where multiple high-value permits were issued in February.
Canadian home sales edge higher in March 2019
Home sales via Canadian MLS Systems edged up 0.9% in March 2019 following a sharp drop in February, leaving activity near some of the lowest levels recorded in the last six years. There was an even split between the number of markets where sales rose from the previous month and those where they waned. Among Canadas larger cities, activity improved in Victoria, the Greater Toronto Area (GTA), Oakville-Milton and Ottawa, whereas it declined in Greater Vancouver, Edmonton, Regina, Saskatoon, London and St. Thomas, Sudbury and Quebec City. Actual (not seasonally adjusted) sales activity fell 4.6% y-o-y to the weakest level for the month since 2013. It was also almost 12% below the 10-year average for March. That said, in British Columbia, Alberta and Saskatchewan, sales were more than 20% below their 10-year average for the month. By contrast, activity is running well above-average in Quebec and New Brunswick. It will be some time before policy measures announced in the recent Federal Budget designed to help first-time homebuyers take effect, said Jason Stephen, CREAs President. In the meantime, many prospective homebuyers remain sidelined by the mortgage stress-test to varying degrees depending on where they are looking to buy. All real estate is local, and REALTORS remain your best source for information about sales and listings where you live or might like to in the future, added Stephen.