AGENT LICENSE ID
10317
BROKERAGE LICENSE ID
ON: 10317 -NB 160000437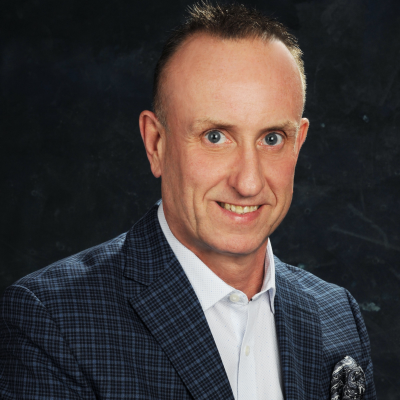 Brad MacPherson
MORTGAGE CONSULTANT, COMMERCIAL
Address:
77 Grafton Street, Charlottetown, Prince Edward Island
PREMIERE MORTGAGE CENTER
77 GRAFTON STREET CHARLOTTETOWN, PE C1A 1L2
Please Call: (902) 394-6334
Contact Us Today for Daily Rate Specials and Weekly Lender Promotions
COMMERCIAL - RESIDENTIAL - NEWCOMERS - PRIVATE EQUITY
We Service 'Mandarin Speaking' and 'Vietnamese Speaking' Clients
NEW TO CANADA (CLICK HERE) 'MANDARIN SPEAKING'
Offering a full range of mortgages and loans at some of the best rates in the Canada on a wide range of homes and businesses across Prince Edward Island and throughout Atlantic Canada.
For all your Commercial, Business and Residential Mortgage Financing requirements; whether you are buying or refinancing your business, apartments, commercial rental properties or your personal home we have the right mortgage solution for you.
Our Mortgage Team has over 20+ years of commercial, business and residential mortgage experience to assist you in all aspects of your mortgage and business financing needs.
Our Team understands the continually changeing lender policies and procedures in Canada to provide you with a customized solution, that is right for you.
Our Premiere Mortgage Team works for you the customer to not only meet, but exceed your expectations.
Call: (902) 394-6334
COMMERCIAL - BUSINESS
Just a few examples of the industry sectors we service...
COTTAGE BUSINESS - MOTELS - HOTELS - CAMPGROUNDS
MULTI-FAMILY RESIDENTIAL APARTMENTS - RENTAL PROPERTIES
LAND DEVELOPMENT - CONSTRUCTION - LINES OF CREDIT
MERGERS AND ACQUISITIONS
SENIORS - COMMUNITY CARE HOMES AND NURSING HOMES
SMALL To MEDIUM SIZE ENTERPRISES (SME'S) - BUSINESS LOANS
HEALTH CARE
AGRICULTURE or AQUACULTURE
MANUFACTURING - PROCESSING
FRANCHISE FINANCING
And many more...
THE RIGHT MORTGAGE AND CONSTRUCTION LOAN SOLUTIONS, tailored for... You!
Premiere partner-insured home mortgage for as little as 5% cash down. Ask us about insured and non-insured Newcomer programs, tailored to meet your needs. Please note, that our Insured Newcomer Program income confirmation is required.
- Best Interest Rates In Canada
- QUICK APPROVAL
Newcomers to Canada play an increasing role in Canada's future population growth, creating new market opportunities. Premiere partners-insured mortgage financing is available to borrowers with permanent, temporary and non-permanent residence status, helping newcomers to realize their dream of homeownership in Canada.
BUYING OR REFINANCING YOUR HOME?
Single Family Homes
Semi-Detached - Duplex Homes
Condominiums
Multi-Family Residential Apartments
...and so much more.
Our team brings many years of experience and expertise in lending services to provide our valued clients with the best possible loans package, customized for them.
As a client, you can be confident in knowing that you are receiving credible, reliable advice and expertise. The biggest strength of our team at Premiere Mortgage is that we are driven by offering fantastic service and a positive experience on a consistent basis to all of our clients.
With our Team, Premiere Mortgage customers experience utlimate care and professionalism.
---
BLOG / NEWS Updates
Canada's Manufacturing heavily impacted in March
Manufacturing shipments fell 9.2% in March after climbing 0.4% the prior month. This result was more than double the drop expected by consensus (-4.5%). Lower sales were registered in 17 of the 21 industries surveyed, including transportation (-26.5%), petroleum and coal products (-32.2%), and plastics/rubber products (-10.9%). Alternatively, shipments increased for food manufacturing (+8.2%) and paper manufacturing (+8.4%). With the price effect removed, total factory sales decreased 8.3% m/m, while inventories grew 0.8%. As a result, the real inventory-to-sales ratio rose from 1.56 to 1.72, a bad sign for future production. Manufacturing sales came in much worse than expected in March, matching their largest one-month decline on record (December 2008). Sales retraced all the way back to their level in June 2016. It should come as no surprise that disruptions from COVID-19 were the chief cause of the decline. Indeed, 78.3% of manufacturing businesses reported being impacted by the pandemic. Transportation saw a significant decline owing to plant closures, while refineries lowered production as demand and prices waned. Not everyone experienced an adverse shock, as evidenced by marked increases for food (groceries) and paper manufacturing (toilet paper) in the month. This will likely be transitory, however, as households rushed to stock up in March. Eight of the ten provinces reported lower sales, with Ontario and Quebec posting the largest declines. All told, given that confinement measures had been in place for only two weeks in March, the April manufacturing picture can be expected to be even worse. Home sales fell 56.8% from March to April, to the lowest level recorded since the inception of seasonally adjusted data in 1988. The fall was generalized to all the 26 major markets tracked by CREA except Newfoundland and Labrador, where sales rose 13.6%. New listings also fell sharply (-55.7%) but active listings only 8.7%. Therefore, the active-listings-to-sales ratio (our preferred gauge of market conditions) skyrocketed from 4.3 months of inventory in March to 9.2 in April, the largest since the 2008-09 recession. Source: National Bank of Canada
Another strong increase in the Composite Index in March
In March the TeranetNational Bank National Composite House Price IndexTM was up 0.6% from the previous month. As was the case in February, this was double the average March rise of the last 10 years. Leading the advance were the markets of Ottawa-Gatineau (1.1%), Vancouver (1.0%) and Toronto (0.9%). Trailing the countrywide average were rises for Hamilton (0.4%), Quebec City (0.3%), Montreal (0.2%) and Halifax (0.1%). The index for Victoria was essentially flat. Down from the previous month were Calgary (0.1%), Edmonton (0.6%) and Winnipeg (0.8%). The index for Vancouver has now gone six months without a decline. Its previous run of 14 straight months without a rise seems to be definitely over, especially since the Vancouver resale market has returned to balance as measured by ratio of listings to sales. The index for Victoria has move little over the last seven months. Weakness persists in the Prairies: the indexes for Calgary and Winnipeg have declined in five of the last six months, that for Edmonton in four. In central and eastern Canada the story is different. The index for Ottawa-Gatineau has not declined in any of the last 12 months, that for Toronto in only one and those for Montreal, Hamilton and Halifax in two. All of these last five markets were at a historical peak in March.