AGENT LICENSE ID
M15001060
BROKERAGE LICENSE ID
12953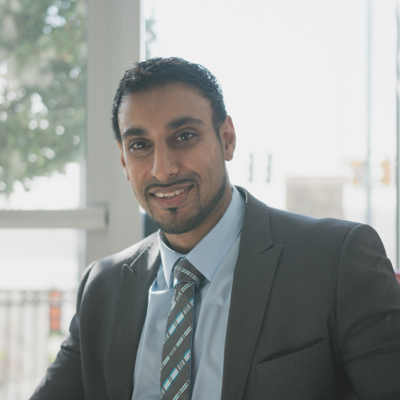 Rumy Gill
Mortgage Agent
Address:
103- 60 Lacoste Blvd, Brampton, Ontario
Commercial & Residential Mortgage Purchase, Refinance or Second Mortgage Approvals
Your Best Mortgage Rate is Just One Application or Phone Call Away!

Apply Online or Call Now and Lock in Your Best Mortgage Rate!
Got a Tough Mortgage Situation? We have the Skills and Team Work to get it Approved.
Chances are if We Can't get You Approved, No One Can!
Here are a List of some of the Mortgage Situations we have Helped Clients with......
*Need Money Fast (CRA, Taxes, Credit Cards, etc)
*Rejected by Bank
*Too Much Debt
*Failed Stress Test
*Ratios are Over
*Low Income
*Cash Income
*Issues with Income
*Fast Closings
*Fast Mortgage Approvals
*Issues with Credit Score or Bad Credit
*Need to Refinance or a 2nd Mortgage
*Need Commercial Financing
*Rental Properties
Hard to Place Mortgage
*Rural Properties
*Stop Foreclosure
*1st & 2nd Mortgage Financing
*Fast Closing / Emergency Mortgage Closing
*0% to 20% Down Payment (excellent credit)
*25% to 35% Down Payment. (No Income or Credit Requirements)
*Refinance/ Equity Take Out
*2nd Mortgage Refinancing
*Mortgage Renewals / Mortgage Switches
*Home Equity Lines of Credit (HELOC)
*Bankruptcy (Discharged/Undischarged) / Consumer proposal
*Self - Employed / Salaried / Tips & Commissions /
*Low Income / Cash Income / Uber, etc / part time
*Commercial Mortgages/Commercial Rental Mortgages
*Rental Property Mortgages
We Work with all Major Lenders Including;
Bank, Credit Unions, B Lenders, Unlimited Private Funds & Multiple Lenders!

Contact us Today to Get Your Mortgage Approved.
We Even Approve the Toughest Mortgage Situations!
*OAC. Some Conditions May Apply. Contact us for Full Details.
---
BLOG / NEWS Updates
Canadian home sales activity eases in October
Ottawa, ON, November 15, 2018 Statistics released today by the Canadian Real Estate Association (CREA) show national home sales declined between September and October 2018. Highlights: National home sales fell 1.6% from September to October. Actual (not seasonally adjusted) activity was down by 3.7% from one year ago. The number of newly listed homes eased 1.1% from September to October. The MLS Home Price Index (HPI) was up 2.3% year-over-year (y-o-y) in October. The national average sale price slipped by 1.5% y-o-y in October. Home sales via Canadian MLS Systems edged back by 1.6% in October 2018. While activity is still stronger compared to the first half of 2018, it remains below monthly levels recorded from early 2014 through 2017. (Chart A) Transactions declined in more than half of all local markets, led by Hamilton-Burlington, Montreal and Edmonton. Although activity did improve modestly in many markets, it was offset by a decline in sales elsewhere by a factor of two. Actual (not seasonally adjusted) activity was down 3.7% compared to October 2017 and in line with the 10-year average for the month. While sales were down y-o-y in slightly more than half of all local markets in October, lower sales in Greater Vancouver and the Fraser Valley more than offset the rise in sales in the Greater Toronto Area (GTA) and Montreal by a wide margin. This years new mortgage stress-test has lowered how much mortgage home buyers can qualify for across Canada, but its effect on sales has varied somewhat depending on location, housing type and price range, said CREA President Barb Sukkau. All real estate is local. A professional REALTOR is your best source for information and guidance in negotiating a purchase or sale of a home during these changing times, added Sukkau. National sales activity lost momentum in October, said Gregory Klump, CREAs Chief Economist. In part, this reflects waning activity among some urban centers in Ontarios Greater Golden Horseshoe region and the absence of an offsetting rise in sales in the Lower Mainland of British Columbia. Even so, the balance between sales and listings in these regions points to stable prices or modest gains. By contrast, the balance between sales and listings for housing markets in Alberta, Saskatchewan and Newfoundland indicates a weak pricing environment for homeowners who are looking to sell. The number of newly listed homes edged down 1.1% between September and October, led by the GTA, Calgary and Victoria. The decline in new supply among these markets more than offset an increase in new supply in Edmonton and Greater Vancouver. As for the balance between sales and listings, the national sales-to-new listings ratio in October came in at 54.2% close to Septembers reading of 54.4% and its long-term average of 53.4%. Considering the degree and duration to which market balance readings are above or below their long-term average is the best way of gauging whether local housing market conditions favour buyers or sellers. As a rule of thumb, measures of market balance that are within one standard deviation of their long-term average are generally consistent with balanced market conditions. Based on a comparison of the sales-to-new listings ratio with the long-term average, about two-thirds of all local markets were in balanced market territory in October 2018.
Most First-Time Homebuyers Spending All They Can Afford
Millennials have made up a significant portion of homebuyers in recent years and based on the 2018 Mortgage Consumer Survey, they continue to do so, representing just under half (49%) of first-time buyer respondents. Although this is a decrease from 60% in 2017 and 58% in 2016, Millennials continue to influence and shape the homebuying and mortgage process. Heres more of what we learned about Millennials and first-time buyers as a whole, powered by the 2018 Mortgage Consumer Survey. What does the typical first-time buyer profile look like? Forty percent are married, 80% are employed full-time and about one-quarter (26%) have a household income between $60,000 and $90,000. A strong percentage of them were born outside of Canada, with 22% identifying as newcomers to Canada. Mortgage professionals can help meet the unique needs of newcomers with the support of CMHCs homebuying information which is available in 8 different languages. The top 2 reasons first-time buyers bought a home: they wanted to get a first home and they felt financially ready. Although certain urban markets continue to exhibit high house prices and other barriers to entry, the survey found that 61% of first-time buyers bought a single-detached home. In fact, single-detached home was the top housing type purchased in all regions across Canada, except in British Columbia where condominium apartment was the most popular housing type. The vast majority (85%) of first-time buyers spent the most they could afford on their home, compared to 68% of repeat buyers. This indicates that first-time buyers, including Millennials, may be stretching themselves financially to purchase their home. When it comes to the down payment, savings from outside an RRSP was the main source for first-time buyers. This suggest there is an opportunity to further educate first-time buyers about other options to help fund their down payment, such as the Government of Canadas Home Buyers Plan (HBP). To get assistance with the mortgage process, first-time buyers contacted, on average, 2 brokers and 3 lenders. First-time buyer satisfaction levels with mortgage brokers and lenders remains high. However, mortgage professionals could further increase satisfaction levels by conducting more post-transaction follow-up and by providing clients with more information on closing costs, house purchase fees, interest rates, and steps involved in buying a home. CMHCs Step by Step guide is a valuable tool for mortgage professionals to share with homebuyers to ensure they feel confident throughout the entire homebuying process. https://www.cmhc-schl.gc.ca/en/housing-observer-online/2018-housing-observer/most-first-time-homebuyers-spending-all-they-can-afford