AGENT LICENSE ID
M08000691
BROKERAGE LICENSE ID
#10280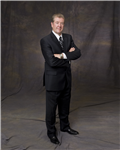 Brian Matthey
Broker/Owner
Address:
775 Blackburn Mews West, Kingston, Ontario
BROWSE
PARTNERS
I am proud to have been a nationally and locally award-winning Mortgage Broker for over 28 years in the Kingston area.I have been one of the broker/owners of our company over the same time period. I have been ranked in the Top 3 as a Mortgage Broker in the Kingston This Week's Reader's Choice Awards for the past several years, and in the fall of 2013, I was proud to be inducted into the Canadian Mortgage Hall of Fame.
My son, Chris, my daughter, Karen and Karen Schmidt ,comprise the Matthey Mortgage Team.Chris has been a mortgage agent for 8+plus.Karen's background is in International Finance and has been a agent for 4 years. Karin Schmidt has a 20+ year banking background and is our client services manager
Our speciality is First Time Buyers, but we cover a wide range of financing options for all types of situations.
If you are military, you may have seen news stories on huge mortgage penalties paid by members to their Bank, when posted. You may qualify for our "Freedom Mortgage" for military that offers no penalty when you produce a posting notice inside or outside of Canada.
If you are a First Time Buyer , we have the most comprehensive guide available for you that you can order on line.Just send an email to brian@mtgprof.com under the heading "First Time Buyers Guide Please"
There are many ways to contact us if you have a question.You can text us direct at 613-561-2719.You can email us at brian@mtgprof.com You can use the live chat button on our web page or you can also access us Face2Face(F2F) through Apple Facetime by dialing 613-561-2719.The last option works well with our clients for any questions, they have on their mortgage, before, during or after closing.
It is our belief that our job does not end with your mortgage approval.We support you through changes in your life and lifestyle and we are there to guide you into the nest mortgage products that benefit you, not the lender.
We would love to hear from you.
---
The majority of our business comes from referrals, which is a great reinforcement that people appreciate the job that we do. Our job is not just to get you a great rate (although we do that too!) - it is to explain the home buying and mortgage process to you, clearly explain the terms and conditions of your mortgage to you (so unlike with the bank you're not suddenly hit with a shocking penalty you had no idea could happen) and keep you informed about where rates and the economy are going.
You can find us on Facebook at:https://www.facebook.com/MattheyMortgageTeam/
You can find Open Houses and New Listings in the Kingston area here:https://www.facebook.com/buysellshowkingstonrealestate/
You can find Waterfront Open Houses and Listings here:https://www.facebook.com/YGKWaterfrontproperty/
---
---
BLOG / NEWS Updates
IFSR9-The "Demon" set to be let loose on all borrowers renewing their mortgages!
In the Old Days borrowers with mortgages renewing could expect to look for the best interest rate on renewal, without having to requalify for their existing mortgage. So someonewho had experiencedcredit problems had a job change,incurred additional debt really didnt have to worry about their mortgage renewal as long as they have paid their mortgage on time. Already there has been a major change under B20 guidelines that require a refinancingor renewing borrower who switches institutions to qualify now under the new stress test guidelines. That puts borrowers at a competitive disadvantage already Now IFSR9 is about to enter the picture.You can read about it here:IFSR9 explained The problem is that lenders have to redesign their systems to be in compliance with the new International accounting standard and nobody knows how it will be applied. Wehave, however, seenearly hints at what is coming and it may apply to everyones total credit picture, not just their mortgage. Some lenders are already requesting up to date income documentation and a review of a borrowerscredit on the renewal of their mortgage, even though they havent missed one payment. Here is a list of possible scenarios that may impact your renewal in the future: 1)Credit deterioration and a lower beacon score than what you had on approval. 2)Job changes-to a lower income, to part-time from full time,to self-employedfrom salaried, partner decides to stay at home instead of working resulting in a lower overall income from when the application was approved 3)Missed payments on your other non- mortgage debt 4)Added additional debt and payments from your original mortgage application Just porting a mortgage already gets impacted by B20 guidelines in that a borrower who is just porting their mortgage faces full requalificationat the new stress test rate.if their mortgage was previously approved under old guidelines and the ratios were tight then, they will not be approved to port.(This situation has already occurred to one of my clients) So the net result from the eventual implementationof these guidelines could be borrowers having to search for an alternative lender at higher rates or even sell their home. Common sense has long since departed from the mortgage world in an over regulated environment and the Demons of Federal and International regulation are being borne every day. So, we are stuck with what we have. What is your best defence? Firstof all, dont assume your mortgage will automatically renew. Most institutions will look at your renewal 4-6 months out. If you have any issuethat fallswithin what I have outlined below, consult your mortgage professional at least 12 months before your renewal. If you have any issuethat falls within the above guidelines and you are in the currentterm of your mortgage, consult your mortgage professional to ensure it will not impact you down the road.You can at least design a strategy to deal with your renewal or an issue mid term instead of getting a nasty surprise down the road. Lets not let the Demons win!
Canadian home sales activity strengthens in July
Statistics released today by The Canadian Real Estate Association (CREA) show national home sales were up from June to July 2018. Highlights: National home sales rose 1.9% from June to July. Actual (not seasonally adjusted) activity was down 1.3% from July 2017. The number of newly listed homes edged down 1.2% from June to July. The MLS Home Price Index (HPI) in July was up 2.1% year-over-year (y-o-y). The national average sale price edged up 1% y-o-y. National home sales via Canadian MLS Systems rose 1.9% in July 2018, building on increases in each of the two previous months but still running below levels recorded from mid-2013 to the end of last year. Led by the Greater Toronto Area (GTA), more than half of all local housing markets reported an increase sales activity from June to July. Actual (not seasonally adjusted) activity was down 1.3% y-o-y. The result reflects fewer sales in major urban centres in British Columbia and an offsetting improvement in activity in the GTA. This years new stress-test on mortgage applicants continues to weigh on home sales but its effect may be starting to fade slightly in Toronto and nearby markets, said CREA President Barb Sukkau. The degree to which the stress-test continues to sideline home buyers varies depending on location, housing type and price range. All real estate is local, and REALTORSremain your best source for information about sales and listings where you live or might like to in the future, said Sukkau. Improving national home sales activity in recent months obscures significant differences in regional trends for home sales and prices, said Gregory Klump, CREAs Chief Economist. Regardless, rising interest rates and this years stress test on mortgage applicants will likely prove to be difficult hurdles to overcome for many would-be first time and move-up homebuyers, heading into the second half of the year and beyond.
Hacks to slash your car expenses
(NC) When you consider the rising costs of gas and insurance, owning a vehicle can get pricey. Fortunately, these easy tips can help lower how much you spend on your car so theres more room in your budget for other expenses, like groceries and recreation. Increase your fuel economy. Did you know that a small spark plug problem can lead to a big expense? A dirty spark plug can cause a misfire, which wastes fuel and can ultimately harm your engine. To combat this, look for a spark plug thats designed for improved fuel economy, like the those from Fram. Try the Autolite Iridium XP Enhanced Alloy Technology line, which is precisely engineered with a focused ignition point for maximum power, efficiency and life. Get regular tune-ups. When a vehicle is properly tuned, all systems work in harmony, including the fuel, ignition, emission and computer systems. While it can be a hassle getting to regular appointments at your mechanic or dealer, remember that you are investing in the long-term performance of your car, saving you time and money. Regular engine tune-ups bring power and efficiency back to your car, ensuring that its reliable, safe and road-ready. Change your filters. There are many ways to keep your engine in good shape, helping it to last longer. One is checking the air filter every time you have the oil changed, because engine life and durability are directly related to keeping incoming air clean. Its an air filters job to remove contaminants from the air before it goes into the engine, and neglecting this component results in reduced performance. Fram extra guard filters provide premium engine protection and are proven to let in two times less dirt than the average leading standard retail brands. www.newscanada.com