AGENT LICENSE ID
M08000691
BROKERAGE LICENSE ID
#10280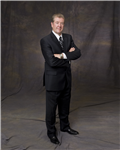 Brian Matthey
Broker/Owner
Address:
775 Blackburn Mews West, Kingston, Ontario
BROWSE
PARTNERS
I was 71 years young in 2021 I started our company over 30 years ago out of my garage. I sold my interest in the company to four of our agents, including my daughter and formed the Matthey Mortgage Team. Freed from the responsibilities of management I was able to concentrate on what I love to do and that is helping homeowners and homebuyers strategically deal with their mortgage.In mid-2021 I decided to semi-retire and turn my mainstream mortgage business over to my daughter, Karen, and my son, Chris.
My son Chris has been a mortgage agent for 9+plus. Karen's background is in International Finance and has been an agent for 7 years.Both have extensive backgrounds in mortgage financing.
You can contact Chris at chris@mtgprof.com or Karen at karen@mtgprof.com to arrange an appointment to discuss your situation.
In my semi-retirement, I am devoting my time to seniors who own their own home to help them understand the value of a Reverse Mortgage.
I am a "Reverse Mortgage Specialist". Now Reverse mortgages are not for everybody but they are a godsend to many people. There are so many misconceptions about a Reverse Mortgage. My experience with all types of financing options and my age and stage in life allows me to talk to seniors on a "Senior to Senior" basis to guide them on the best financing options for their stage in life, with the Truth and Nothing but the Truth. You can read my blog below entitled "Reverse Mortgages Demystified"
I am proud to have been a nationally and locally award-winning Mortgage Broker for over 30 years in the Kingston area. I have been one of the broker/owners of our company over the same time period. I have been ranked in the Top 3 as a Mortgage Broker in the Kingston This Week's Reader's Choice Awards for the past several years, and in the fall of 2013, I was proud to be inducted into the Canadian Mortgage Hall of Fame with Mortgage Professionals Canada. I was also included in Canadian Mortgage Professional magazine in their Hall of Fame in 2019
There are many ways to contact us if you have a question. You can text us direct at 613-561-2719. You can email us at brian@mtgprof.com You can also access us Face2Face(F2F) through Apple Facetime by dialing 613-561-2719. The last option works well with our clients for any questions, they have on their mortgage, before, during or after closing.
It is our belief that our job does not end with your mortgage approval. We support you through changes in your life and lifestyle and we are there to guide you into the nest mortgage product that benefits you, not the lender.
We would love to hear from you.
---
The majority of our business comes from referrals, which is a great reinforcement that people appreciate the job that we do. Our job is not just to get you a great rate (although we do that too!) - it is to explain the home buying and mortgage process to you, clearly explain the terms and conditions of your mortgage to you (so unlike with the bank you're not suddenly hit with a shocking penalty you had no idea could happen) and keep you informed about where rates and the economy are going.
You can find us on Facebook at:https://www.facebook.com/MattheyMortgageTeam/
You can find Open Houses and New Listings in the Kingston area here:https://www.facebook.com/buysellshowkingstonrealestate/
You can find Waterfront Open Houses and Listings here:https://www.facebook.com/YGKWaterfrontproperty/
---
---
BLOG / NEWS Updates
Bank of Canada increases policy interest rate by 25 basis points, continues quantitative tightening
The Bank of Canada today increased its target for the overnight rate to 4%, with the Bank Rate at 4% and the deposit rate at 4%. The Bank is also continuing its policy of quantitative tightening. Global inflation remains high and broad-based. Inflation is coming down in many countries, largely reflecting lower energy prices as well as improvements in global supply chains. In the United States and Europe, economies are slowing but proving more resilient than was expected at the time of the Banks October Monetary Policy Report (MPR). Chinas abrupt lifting of COVID-19 restrictions has prompted an upward revision to the growth forecast for China and poses an upside risk to commodity prices. Russias war on Ukraine remains a significant source of uncertainty. Financial conditions remain restrictive but have eased since October, and the Canadian dollar has been relatively stable against the US dollar. The Bank estimates the global economy grew by about 3% in 2022, and will slow to about 2% in 2023 and 2% in 2024. This projection is slightly higher than Octobers. In Canada, recent economic growth has been stronger than expected and the economy remains in excess demand. Labour markets are still tight: the unemployment rate is near historic lows and businesses are reporting ongoing difficulty finding workers. However, there is growing evidence that restrictive monetary policy is slowing activity, especially household spending. Consumption growth has moderated from the first half of 2022 and housing market activity has declined substantially. As the effects of interest rate increases continue to work through the economy, spending on consumer services and business investment are expected to slow. Meanwhile, weaker foreign demand will likely weigh on exports. This overall slowdown in activity will allow supply to catch up with demand. https://www.bankofcanada.ca/2023/01/fad-press-release-2023-01-25/
Slight increase in home sales in December
Summary On a seasonally adjusted basis, home sales increased 1.3% from November to December, a second monthly gain in ten months. Despite this relative stabilization of the market in December, sales were still down 37.8% from their February 2022 level. New listings were down 6.4% from November to December, a fifth contraction in six months which shows that both buyers and sellers remain on the sidelines in the current market environment. It should also be noted there is still a high proportion of sellers who are changing their minds, as we estimate that about one in five listings are withdrawn during the month. The low level of sales is still allowing supply to rebuild, with the number of months of inventory increasing from 4.1 to 4.2 in December. While easing, market conditions are still pointing in the direction of a favourable to sellers market with supply still very low on a historical basis. Housing starts fell 14.4K in December to a 9-month low of 248.6K (seasonally adjusted and annualized). Urban starts dropped 12.9K to 227.7K on declines in both the single-family (-5.5K to a post-pandemic low of 44.9K) and the multi-family segment (-7.4K to 182.9K). The Teranet-National Bank Composite National House Price Index decreased by 0.3% in December compared to the previous month and after adjusting for seasonal effects, the sixth consecutive monthly decrease. After adjusting for seasonal effects, 6 of the 11 markets in the composite index were down during the month: Winnipeg (-1.8%), Calgary (-1.1%), Ottawa-Gatineau (-1.1%), Edmonton (-0.9%). Montreal (-0.5%) and Toronto (-0.4%). Conversely, the Quebec City (+1.3%), Victoria (+1.1%). Hamilton (+0.8%), Halifax (+0.4%) and Vancouver (+0.1%) markets were up. https://www.nbc.ca/content/dam/bnc/taux-analyses/analyse-eco/logement/economic-news-resale-market.pdf
What's Happening in Canadian Housing Markets as We Head into 2023?
Sales in November were down 3.3% on a month-over-month basis, rejoining the trend of moderating sales that began back in February. The Aggregate Composite MLS Home Price Index (HPI) edged down 1.4% on a month-over-month basis in November, which, as with sales activity, continues the trend that began in the spring. The national MLS HPI now sits about 11.5% below its peak level but there are considerable regional differences. While prices are down more in Ontario and parts of British Columbia, they have softened to some degree almost everywhere. Calgary, Regina and Saskatoon stand out as markets where home prices are barely off their peaks. https://www.creacafe.ca/whats-happening-in-canadian-housing-markets-as-we-head-into-2023/