AGENT LICENSE ID
M08000691
BROKERAGE LICENSE ID
#10280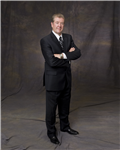 Brian Matthey
Broker/Owner
Address:
775 Blackburn Mews West, Kingston, Ontario
BROWSE
PARTNERS
I am 70 years young in Feb 2020.I started our company over 30 years ago out of my gargage. Last year I sold my interest in the company to four of our agents, including my daughter and formed the Matthey Mortgage Team. Freed from the responsibilities of management I am now able to concentrate on what I love to do and that is helping homeowners and homebuyers strategically deal with their mortgage.
My son, Chris, my daughter, Karen and Karen Schmidt, comprise the Matthey Mortgage Team. Chris has been a mortgage agent for 8+plus. Karen's background is in International Finance and has been an agent for 5 years. Karin Schmidt has a 20+ year banking background and is our client services manager
Our speciality is First Time Buyers, but we cover a wide range of financing options for all types of situations.The new First Time Homebuyers plan may also help a new homebuyer qualify when they maybe wouldn't normally.
Lately, I have been seniors , who own their own home, improve their lifestyles by showing them the advantages of a Reverse Mortgage. I am also a "Reverse Mortgage Specialist". Now Reverse mortgages are not for everybody but they are a godsend to many people. There are so many misconceptions about a Reverse Mortgage.My experience with all types of financing options and my age and stage in life allows me to talk to seniors on a "Senior to Senior" basis to guide them on the best financing options for their stage in life, with the Truth and Nothing ut the Truth.
If you are military, you may have seen news stories on huge mortgage penalties paid by members to their Bank, when posted. You may qualify for our "Freedom Mortgage" for military that offers no penalty when you produce a posting notice inside or outside of Canada.
If you are a First Time Buyer , we have the most comprehensive guide available for you that you can order on line. Just send an email to brian@mtgprof.com under the heading "First Time Buyers Guide Please"
I am proud to have been a nationally and locally award-winning Mortgage Broker for over 30 years in the Kingston area. I have been one of the broker/owners of our company over the same time period. I have been ranked in the Top 3 as a Mortgage Broker in the Kingston This Week's Reader's Choice Awards for the past several years, and in the fall of 2013, I was proud to be inducted into the Canadian Mortgage Hall of Fame with Mortgage Professionals Canada.I was alos included in Canadian Mortgage Professional magazine in their Hall of Fame in 2019
There are many ways to contact us if you have a question. You can text us direct at 613-561-2719. You can email us at brian@mtgprof.com You can also access us Face2Face(F2F) through Apple Facetime by dialing 613-561-2719. The last option works well with our clients for any questions, they have on their mortgage, before, during or after closing.
It is our belief that our job does not end with your mortgage approval. We support you through changes in your life and lifestyle and we are there to guide you into the nest mortgage product that benefit you, not the lender.
We would love to hear from you.
---
The majority of our business comes from referrals, which is a great reinforcement that people appreciate the job that we do. Our job is not just to get you a great rate (although we do that too!) - it is to explain the home buying and mortgage process to you, clearly explain the terms and conditions of your mortgage to you (so unlike with the bank you're not suddenly hit with a shocking penalty you had no idea could happen) and keep you informed about where rates and the economy are going.
You can find us on Facebook at:https://www.facebook.com/MattheyMortgageTeam/
You can find Open Houses and New Listings in the Kingston area here:https://www.facebook.com/buysellshowkingstonrealestate/
You can find Waterfront Open Houses and Listings here:https://www.facebook.com/YGKWaterfrontproperty/
---
---
BLOG / NEWS Updates
In My Wildest Dreams-Reflections.....................
A pause to reflect on 30 + years with the Mortgage Pros Nobody makes it on your own in this business. It takes a team of people and it takes a family commitment to sometimes put up with long hours, days away on education, training and conferences. It takes coworkers who work in the background and partners you may or may not agree with all the time. It takes lending partners who have to be treated with respect as they are there to help you be successful. When you start out, it takes worrying about where the first and next dollar will come from but deciding to invest your time in not worrying and making it happen. It means taking a chance. It takes stepping outside the box to try things. It takes failing time and time again and then working on why and looking into yourself. It takes working on being successful and improving on the things you do continually rather than sitting back. It takes listening. Something I was not the best at a lot of the time. It takes stepping up to become involved in your industry in promoting it and strengthening it. It takes a commitment to be the best you can be for your company and your clients and analyzing all the time whether you are accomplishing that goal. I never thought in my wildest dreams that when we opened the doors of our business in 1989 a receptionist and two coworkers, in the midst of 12% interest rates, that we would be where we are today. I never envisioned that my young kids who moved into our home in Kingston in 1988 would be working with me in the same business, respected in the industry, not for being my kids, but for what they worked hard to become as professionals. It is not easy working with your Dad or for your Dad and not being looked upon as the owners children when they first start out. They did it themselves with their own personalities and work ethic. Those same children are putting their mark on their future and the companys future and I am proud to work alongside them. It is very nice to be recognized by your peers and industry with awards and accolades and I am thankful and proud but that is not what I am most proud of. I am blessed with a patient wife and two great children, who are great parents and who are doing a great job raising their children, my grandchildren. I am proud of watching my children take their place in this industry and for the job they have done to get where theyare today. I am proud that they still call me Dad. I am really happy that they havent asked for my office yet so Ithink Ican stay around for a few years still!
Home affordability improved in Q2 2020
Housing affordability in Canadas large urban centres improved in the second quarter of 2020 after having deteriorated in the two prior quarters. Higher incomes helped in Q2 but the largest portion of the improvement came in the form of lower interest rates. Indeed, the latter declined 19 basis points in the quarter, reflecting the easing from the central bank. Combined, income and mortgage rates were more than enough to offset the increase in home prices. Still, the decline in interest rates on a quarterly average basis does not completely reflect the change in 5-year mortgage rates since the beginning of the COVID-19 pandemic. The February to June decline in mortgage interest rates was a much more significant 41 basis points. Looking ahead, the preliminary data for rates shows additional improvements in the third quarter of the year (cumulatively they are down over 70 bps). While we expect this to help affordability, home prices should remain resilient based on the latest resale market data showing record sales volumes. Homebuyers have rushed back to the market after having delayed purchases and are now being offered record-low interest rates. Once pent-up demand is exhausted, the Canadian housing market will still have to face high levels of unemployment and reduced household formation due to lower immigration.
Bank of Canada maintains commitment to current level of policy rate, continues program of quantitative easing
The Bank of Canada today maintained its target for the overnight rate at the effective lower bound of percent. The Bank Rate is correspondingly percent and the deposit rate is percent. The Bank is also continuing its quantitative easing (QE) program, with large-scale asset purchases of at least $5 billion per week of Government of Canada bonds. Both the global and Canadian economies are evolving broadly in line with the scenario in the July Monetary Policy Report (MPR), with activity bouncing back as countries lift containment measures. The Bank continues to expect this strong reopening phase to be followed by a protracted and uneven recuperation phase, which will be heavily reliant on policy support. The pace of the recovery remains highly dependent on the path of the COVID-19 pandemic and the evolution of social distancing measures required to contain its spread. The rebound in the United States has been stronger than expected, while economic performance among emerging markets has been more mixed. Global financial conditions have remained accommodative. Although prices for some commodities have firmed, oil prices remain weak. In Canada, real GDP fell by 11.5 percent (39 percent annualized) in the second quarter, resulting in a decline of just over 13 percent in the first half of the year, largely in line with the Banks July MPR central scenario. All components of aggregate demand weakened, as expected.