AGENT LICENSE ID
M08000691
BROKERAGE LICENSE ID
#10280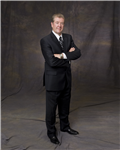 Brian Matthey
Broker/Owner
Address:
775 Blackburn Mews West, Kingston, Ontario
BROWSE
PARTNERS
I am 70 years young in Feb 2020.I started our company over 30 years ago out of my gargage. Last year I sold my interest in the company to four of our agents, including my daughter and formed the Matthey Mortgage Team. Freed from the responsibilities of management I am now able to concentrate on what I love to do and that is helping homeowners and homebuyers strategically deal with their mortgage.
My son, Chris, my daughter, Karen and Karen Schmidt, comprise the Matthey Mortgage Team. Chris has been a mortgage agent for 8+plus. Karen's background is in International Finance and has been an agent for 5 years. Karin Schmidt has a 20+ year banking background and is our client services manager
Our speciality is First Time Buyers, but we cover a wide range of financing options for all types of situations.The new First Time Homebuyers plan may also help a new homebuyer qualify when they maybe wouldn't normally.
Lately, I have been seniors , who own their own home, improve their lifestyles by showing them the advantages of a Reverse Mortgage. I am also a "Reverse Mortgage Specialist". Now Reverse mortgages are not for everybody but they are a godsend to many people. There are so many misconceptions about a Reverse Mortgage.My experience with all types of financing options and my age and stage in life allows me to talk to seniors on a "Senior to Senior" basis to guide them on the best financing options for their stage in life, with the Truth and Nothing ut the Truth.
If you are military, you may have seen news stories on huge mortgage penalties paid by members to their Bank, when posted. You may qualify for our "Freedom Mortgage" for military that offers no penalty when you produce a posting notice inside or outside of Canada.
If you are a First Time Buyer , we have the most comprehensive guide available for you that you can order on line. Just send an email to brian@mtgprof.com under the heading "First Time Buyers Guide Please"
I am proud to have been a nationally and locally award-winning Mortgage Broker for over 30 years in the Kingston area. I have been one of the broker/owners of our company over the same time period. I have been ranked in the Top 3 as a Mortgage Broker in the Kingston This Week's Reader's Choice Awards for the past several years, and in the fall of 2013, I was proud to be inducted into the Canadian Mortgage Hall of Fame with Mortgage Professionals Canada.I was alos included in Canadian Mortgage Professional magazine in their Hall of Fame in 2019
There are many ways to contact us if you have a question. You can text us direct at 613-561-2719. You can email us at brian@mtgprof.com You can also access us Face2Face(F2F) through Apple Facetime by dialing 613-561-2719. The last option works well with our clients for any questions, they have on their mortgage, before, during or after closing.
It is our belief that our job does not end with your mortgage approval. We support you through changes in your life and lifestyle and we are there to guide you into the nest mortgage product that benefit you, not the lender.
We would love to hear from you.
---
The majority of our business comes from referrals, which is a great reinforcement that people appreciate the job that we do. Our job is not just to get you a great rate (although we do that too!) - it is to explain the home buying and mortgage process to you, clearly explain the terms and conditions of your mortgage to you (so unlike with the bank you're not suddenly hit with a shocking penalty you had no idea could happen) and keep you informed about where rates and the economy are going.
You can find us on Facebook at:https://www.facebook.com/MattheyMortgageTeam/
You can find Open Houses and New Listings in the Kingston area here:https://www.facebook.com/buysellshowkingstonrealestate/
You can find Waterfront Open Houses and Listings here:https://www.facebook.com/YGKWaterfrontproperty/
---
---
BLOG / NEWS Updates
Confronting Debt When Refinancing a Mortgage!
CONFRONTING DEBT IN REFINANCING A MORTGAGE Confronting debt is a scary moment for many people. It is easier to ignore it. Debt can be accumulated for many reasons-overspending, no budget planning, buy now play later, childrens education costs, childrens sport participation costs, vacations, spur of the moment purchases and so on. The key to the reason for the accumulation of debt is normally the absence of budget planning and the thought that I can afford to pay that back over time The Banks love this. They want you using your credit cards and Helocs and if you get close to your limit they will either increase your limit automatically or gladly increase it when you call. All of us have received those lovely letters congratulating us for an increase in our credit limits! At no point does the lender ask why you need your credit limit increased or delve into your finances to analyze why, if you do not know yourself. Many people will confront debt only when it becomes apparent that : 1) They cannot continue to make the payments 2) They have to borrow elsewhere to make those payments 3) They have no credit available to them as their borrowing limits have been reached 4) They are missing payments and their credit bureau rating is being affected. Now as a mortgage practitioner with over 40 years of experience, I have seen just about every situation there is. When it comes to the renewal of a mortgage some people will say I dont want to add my debt to my mortgage, so I can pay off my mortgage faster. Now if it is a small amount of debt or includes 0% vehicle loans, I can agree. If, on the other hand, there is a wide array of credit card debt or unsecured lines of credit, it is debt at a much higher rate than what could be obtained on a mortgage. Most of that debt will be at rates ranging from 7-21% or higher and when analyzing that debt it will be, most likely, on the never-never plan paying the interest only. Just check your credit card for an illustration. The credit card companies are required to show you how many years it will take to pay off your credit card balance. You might get a nasty surprise Debt is debt no matter where it is and how you manage it will make the difference in how you can eliminate it in the most effective low-cost manner. A mortgage will substantially lower those costs. The debt doesnt go away but you will be making progress and it is a liberating experience knowing you have made a stand. Many people with homes are fortunate that they have accumulated a significant amount of equity in their home. Current government guidelines allow homeowners to access up to 80% of the current value. So, you can access that equity to eliminate the high-interest cost debt but refinancing is but one step. Before doing that you should analyze how the debt got there and what changes you need to make in budgeting and lifestyle planning so it doesnt occur again. More often than not you would currently be paying a number of accounts per month and there would be savings in payments under the refinance. You want to analyze those savings and then decide how much of the savings can be applied in the new mortgage in increasing your mortgage payment so the debt added is being paid down, not just added the mortgage again over 25 years. Now in some cases, if the new debt is amortized over 25 years again, it should be a part of a plan to use the cash flow savings to create savings in a separate account or a TFSA, to be used instead of credit cards in the future. During the initial 5-year period, finances should be reviewed again to see if there is room for increased payments and a shorter amortization by using prepayment privileges. Now in all of this planning, you cannot do it without a budget. A budget is the most important tool for any family to have, but the most overlooked. It requires an in-depth analysis of income and expense, savings, investments and it is an ongoing process each and every year. There are all sorts of tools on the internet to do so but it takes commitment and discipline. It might also help if you have a bottle of wine handy when going through the process!
LISTINGS FALL AGAIN TO END 2019, PUSHING PRICES HIGHER
Canadian Real Estate Association data show that national-level home sales fell 0.9% (sa m/m) in December 2019 after rising in the previous nine months. Limited availability looks to be increasingly weighing on sales activity. The month saw another broad-based decline in new listings18 of the 31 centres for which we have data witnessed fallsthat lifted the national sales-to-new listings ratio to 66.9%. It was the highest ratio since 2004 and a third straight month of supply- demand conditions tilted in favour of sellers (after data revisions). Fourteen cities reported sellers market conditions; the rest were balanced. The aggregate MLS Home Price Index (HPI) rose 3.4% (nsa y/y), its best gain since March 2018. Montreal remained Canadas tightest local market, with rising sales and falling listings leading to yet another record-high sales-to-new listings ratio and the citys steepest y/y MLS HPI gains since 2005. Ottawas ratio also reached a new high as new listings plunged by more than 20% (sa m/m), driving a record 12.5% (nsa y/y) MLS HPI increase. Toronto also crept into sellers market territory for the first time since March 2017as in Montreal, home purchases rose and new listings felland its 7.3% (nsa y/y) HPI rise was the sharpest since 2017. Click here for more. Source: Scotiabank Economics
Story in 2018 and early 2019 was weak sales; story in 2020 will be lack of supply
The Canadian Real Estate Association (CREA) has updated its forecast for home sales activity via the Multiple Listing Service (MLS) Systems of Canadian real estate boards and associations this year and for 2020. Evidence suggests housing activity will continue to improve into 2020, with prices either continuing to rise or accelerating in many parts of Canada. Indeed, many housing market indicators continue to support this outlook. Economic fundamentals underpinning housing activity remain strong outside of the Prairies together with Newfoundland and Labrador. The national resale housing market outlook continues to be supported by population and employment growth while consumer confidence is benefiting from low unemployment rates outside oil-producing provinces. Additionally, the Bank of Canada is widely expected to not raise interest rates in 2020. Mortgage interest rates have declined, including the Bank of Canadas benchmark five-year rate used by Canadas largest banks to qualify applicants under the B-20 mortgage stress-test. Though the decline in the benchmark rate has been modest, it is helping to improve homebuyer access to home purchase financing.