AGENT LICENSE ID
M08000691
BROKERAGE LICENSE ID
#10280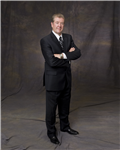 Brian Matthey
Broker/Owner
Address:
775 Blackburn Mews West, Kingston, Ontario
BROWSE
PARTNERS
I was 71 years young in 2021 I started our company over 30 years ago out of my garage. I sold my interest in the company to four of our agents, including my daughter and formed the Matthey Mortgage Team. Freed from the responsibilities of management I was able to concentrate on what I love to do and that is helping homeowners and homebuyers strategically deal with their mortgage.In mid-2021 I decided to semi-retire and turn my mainstream mortgage business over to my daughter, Karen, and my son, Chris.
My son Chris has been a mortgage agent for 9+plus. Karen's background is in International Finance and has been an agent for 7 years.Both have extensive backgrounds in mortgage financing.
You can contact Chris at chris@mtgprof.com or Karen at karen@mtgprof.com to arrange an appointment to discuss your situation.
In my semi-retirement, I am devoting my time to seniors who own their own home to help them understand the value of a Reverse Mortgage.
I am a "Reverse Mortgage Specialist". Now Reverse mortgages are not for everybody but they are a godsend to many people. There are so many misconceptions about a Reverse Mortgage. My experience with all types of financing options and my age and stage in life allows me to talk to seniors on a "Senior to Senior" basis to guide them on the best financing options for their stage in life, with the Truth and Nothing but the Truth. You can read my blog below entitled "Reverse Mortgages Demystified"
I am proud to have been a nationally and locally award-winning Mortgage Broker for over 30 years in the Kingston area. I have been one of the broker/owners of our company over the same time period. I have been ranked in the Top 3 as a Mortgage Broker in the Kingston This Week's Reader's Choice Awards for the past several years, and in the fall of 2013, I was proud to be inducted into the Canadian Mortgage Hall of Fame with Mortgage Professionals Canada. I was also included in Canadian Mortgage Professional magazine in their Hall of Fame in 2019
There are many ways to contact us if you have a question. You can text us direct at 613-561-2719. You can email us at brian@mtgprof.com You can also access us Face2Face(F2F) through Apple Facetime by dialing 613-561-2719. The last option works well with our clients for any questions, they have on their mortgage, before, during or after closing.
It is our belief that our job does not end with your mortgage approval. We support you through changes in your life and lifestyle and we are there to guide you into the nest mortgage product that benefits you, not the lender.
We would love to hear from you.
---
The majority of our business comes from referrals, which is a great reinforcement that people appreciate the job that we do. Our job is not just to get you a great rate (although we do that too!) - it is to explain the home buying and mortgage process to you, clearly explain the terms and conditions of your mortgage to you (so unlike with the bank you're not suddenly hit with a shocking penalty you had no idea could happen) and keep you informed about where rates and the economy are going.
You can find us on Facebook at:https://www.facebook.com/MattheyMortgageTeam/
You can find Open Houses and New Listings in the Kingston area here:https://www.facebook.com/buysellshowkingstonrealestate/
You can find Waterfront Open Houses and Listings here:https://www.facebook.com/YGKWaterfrontproperty/
---
---
BLOG / NEWS Updates
The Downsizing Dilemma for "Boomers"-Part One
Demystifying the Reverse Mortgage So, if I am retired why would I still work talking about Reverse Mortgages and other financing options for seniors?The rapid rise in real estate values has presented senior homeowners with an unprecedented opportunity to enhance their retirement lifestyle while staying in their homes. The Reverse Mortgage has become the fastest-growing mortgage product in the industry but little is known about the product and there are many misconceptions about what it really is and how it works. I love what I do and have been doing for 50+ years. I still have my health, I enjoy speaking to people and solving their financial issues and sometimes I even make some extra retirement money in the process. I retired from mainstream mortgage lending in 2021 and went into semi-retirement. I am concentrating my time in 2022 helping seniors deal with their retirement issues or awakening them to the opportunities that have been created in the substantial increase in their home value. In my 50+ years of financing experience, I have realized that the Senior community who own homes and have issues are underserved by the banks (unless they have lots of money). It is hard to know who to turn to for honest advice because Scams are everywhere. I am a senior and I am almost 72 so I can Walk the Walk and Talk the Talk about your personal situation and the best way to deal with it for YOU. Now the Reverse Mortgage may not be suitable for you because it is not for everyone, but it can be the ideal retirement planning tool for many seniors. My experience allows me to define the best course of action and whether a Reverse Mortgage is an option,whether you can access a different type of financing tool or whether you even need it. Many people may have a lot of home equity but dont know the best way to use it to enhance their retirement lifestyle and it is hard to trust somebody to give you the right advice if that person isnt facing the same situations that they are. You will see lots of TV ads encouraging you to call a call centre and speak to a representative to talk to you about a REVERSE MORTGAGE. Now, not that I am age-biased but really I am. Somebody who is not in retirement doesnt really know what retirees are facing in this economy. Their job is to convince you that the Reverse Mortgage is the route to go, and I am sure they are not anywhere near the age to live the life you are leading. I am living retirement, know what you are facing, and using my 50 years+ of financing experience, I am not going to put the Reverse Mortgage on the table unless I think it is the best solution for you. Plus, since I am working through the value of a Reverse Mortgage as a financial planning tool for myself, I can give you insight into that decision from my own personal circumstances. In Part Two I will be discussing the misconceptions that people often see or hear about Reverse Mortgages. There is only one truth and the rest are fallacies! You can access Part Two here:https://www.mortgageweb.ca/en-US/BrianMatthey/Blog/4549 If you have any questions along the way, feel free to give me a shout at613-561-2719 or via email at brian@mtgprof.com.
SCHL: Pénurie de logements au Canada : Estimation des besoins pour résoudre la crise de l'abordabilité du logement au Canada d'ici 2030
Nous traversons une crise du logement. Dans ce rapport, nous examinons labordabilit globale de lensemble du systme de logement au Canada. Nous avons pris des mesures pour estimer la quantit de logements supplmentaires ncessaires, au-del des tendances actuelles, pour rtablir labordabilit du logement dici 2030. Faits saillants Nous prvoyons que si le taux actuel de construction se maintient, le parc de logements augmentera pour atteindre prs de 19 millions dunits dici 2030. Pour rtablir labordabilit, nous estimons que le Canada aura besoin de 3,5 millions de logements supplmentaires. Les deux tiers des 3,5 millions de logements manquants se trouvent en Ontario et en Colombie-Britannique, o les marchs de lhabitation sont les moins abordables. Des logements supplmentaires seraient galement requis au Qubec. Cette province tait autrefois considre comme abordable, mais labordabilit sy est fortement effrite au cours des dernires annes. Dautres provinces demeurent largement abordables pour un mnage ayant un revenu disponible moyen. Cependant, il est toujours difficile pour les mnages faible revenu davoir accs un logement abordable partout au Canada. Source: https://www.cmhc-schl.gc.ca/fr/professionals/housing-markets-data-and-research/housing-research/research-reports/accelerate-supply/housing-shortages-canada-solving-affordability-crisis
Canada's Housing Supply Shortages: Estimating what is needed to solve Canada's housing affordability crisis by 2030
Were in a housing crisis. This report looks at the overall affordability for the entire housing system in Canada. The report has taken steps to estimate how much additional housing supply is required beyond current trends to restore housing affordability by 2030. Key Highlights CMHC projects that if current rates of new construction continue, the housing stock will increase to close to 19 million housing units by 2030. To restore affordability, CMHC projects Canada will need an additional 3.5 million units. Two-thirds of the 3.5 million housing unit gap is in Ontario and British Columbia where housing markets are least affordable. Additional supply would also be needed in Quebec, a province once considered affordable. It has seen a marked decline in affordability over the last few years. Other provinces remain largely affordable for a household with the average level of disposable income. However, challenges remain for low-income households in accessing housing that is affordable across Canada. Source: https://www.cmhc-schl.gc.ca/en/professionals/housing-markets-data-and-research/housing-research/research-reports/accelerate-supply/housing-shortages-canada-solving-affordability-crisis