AGENT LICENSE ID
M17000660
BROKERAGE LICENSE ID
11995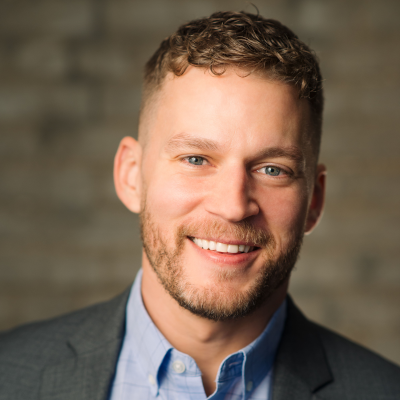 Chad Denie
Mortgage Agent
Address:
Head Office 201 - 10815 Yonge Street, Richmond Hill, Ontario
BROWSE
PARTNERS
Achieve your financial and homeownership goals! Applying for a mortgage couldn't be easier!

Many Canadian homeowners pay too much for their homes because they are not getting the best mortgage financing available in the market.
The mortgage process can stressful and time consuming for homeowners, and navigating financial institutions can be very time consuming.

But I'm here to help!

As a VERICO Mortgage Advisor, I will partner with you as an independent, unbiased, expert, here to find you the best mortgage that will fit your needs today and in the future!

I have access to mortgage products from over forty lenders at my fingertips and I work with you to determine the best product that will fit your immediate financial needs and upcoming goals.

VERICO mortgage specialists are Canada's Trusted Experts who will be with you through the life of your mortgage.

Let me save you money by sourcing the best products at the best rates – not only on your first mortgage but through every subsequent renewal. So whether you're buying your first home, renewing your mortgage, refinancing, renovating, investing, or consolidating your debts — I'm the VERICO Mortgage Advisor who can help you get the right financing, from the right lender, at the right rate.
---
BLOG / NEWS Updates
Home sales plunged as interest rates continued to rise in May
On a seasonally adjusted basis, home sales slumped 8.6% from April to May, bringing the level of sales slightly below its 10-year average for the first time in 24 months. This decline also represents a third consecutive decrease, with sales down a cumulative 23.0% between February and May. The downward trend is now well established in the country as 75% of the markets have seen their number of transactions decrease during the month. We believe this market moderation should continue in the coming months as the tightening of monetary policy should push variable rates higher and make the stress test even more biting for buyers. Indeed, the stress test uses the higher of 5.25% or the contractual interest rate +2%. Until now, only customers opting for a fixed rate had to qualify with a rate of more than 5.25%. With the Bank of Canada policy rate increase expected in July, the qualification for a variable rate will also exceed 5.25%, a development that should cool the market further since over half of new mortgages are at variable rates. According to CREA, new listings rose 4.5% in May, the first increase in three months. With the reduction in sales and the increase in new properties for sale, the number of months of inventory rose from 2.3 to 2.7 months in May, its highest level since July 2020. Based on the active-listings-to-sales ratio, market conditions loosened in almost every province during the month, but the housing market continued to be tight in the country as a whole. There are now 3 provinces out of 10 in balanced territory; B.C., Saskatchewan, and Alberta (the latter switched this month). The others continued to indicate market conditions favourable to sellers mainly due to lack of supply. On a year-over-year basis, home sales fell 21.7% compared to the strongest month of May recorded in 2021. For the first five months of 2022, cumulative sales were down 17.8% compared to the same period in 2021. Housing starts in Canada increased for a second month in a row by 21.SK in May to 287.3K (seasonally adjusted and annualized), the strongest print since November 2021 (at 305.9K). Starts were well above consensus calling for a 255K print in May while building permits remained high on a historical basis and housing supply continues to be tight. As interest rates rise and demand in the resale market declines, we expect housing starts to also moderate in the coming year. The Teranet-National Bank Composite National House Price Index increased 2.0% in April compared to March and after seasonal adjustment. On a year-over-year basis, home price increased by 18.8% in April. Ten of the 11 markets in the composite index were up during the month, with Edmonton being the exception. Source: https://www.nbc.ca/content/dam/bnc/en/rates-and-analysis/economic-analysis/economic-news-resale-market.pdf
Canada's Housing Supply Shortages: Estimating what is needed to solve Canada's housing affordability crisis by 2030
Were in a housing crisis. This report looks at the overall affordability for the entire housing system in Canada. The report has taken steps to estimate how much additional housing supply is required beyond current trends to restore housing affordability by 2030. Key Highlights CMHC projects that if current rates of new construction continue, the housing stock will increase to close to 19 million housing units by 2030. To restore affordability, CMHC projects Canada will need an additional 3.5 million units. Two-thirds of the 3.5 million housing unit gap is in Ontario and British Columbia where housing markets are least affordable. Additional supply would also be needed in Quebec, a province once considered affordable. It has seen a marked decline in affordability over the last few years. Other provinces remain largely affordable for a household with the average level of disposable income. However, challenges remain for low-income households in accessing housing that is affordable across Canada. Source: https://www.cmhc-schl.gc.ca/en/professionals/housing-markets-data-and-research/housing-research/research-reports/accelerate-supply/housing-shortages-canada-solving-affordability-crisis