AGENT LICENSE ID
M17000660
BROKERAGE LICENSE ID
11995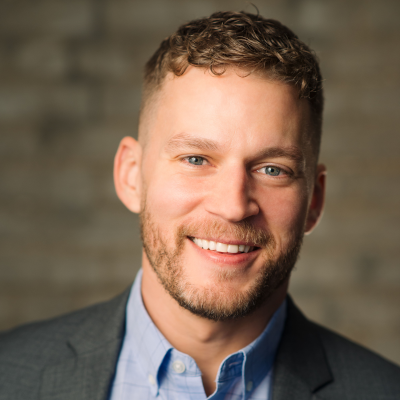 Chad Denie
Mortgage Agent
Address:
Head Office 201 - 10815 Yonge Street, Richmond Hill, Ontario
BROWSE
PARTNERS
Achieve your financial and homeownership goals! Applying for a mortgage couldn't be easier!

Many Canadian homeowners pay too much for their homes because they are not getting the best mortgage financing available in the market.
The mortgage process can stressful and time consuming for homeowners, and navigating financial institutions can be very time consuming.

But I'm here to help!

As a VERICO Mortgage Advisor, I will partner with you as an independent, unbiased, expert, here to find you the best mortgage that will fit your needs today and in the future!

I have access to mortgage products from over forty lenders at my fingertips and I work with you to determine the best product that will fit your immediate financial needs and upcoming goals.

VERICO mortgage specialists are Canada's Trusted Experts who will be with you through the life of your mortgage.

Let me save you money by sourcing the best products at the best rates – not only on your first mortgage but through every subsequent renewal. So whether you're buying your first home, renewing your mortgage, refinancing, renovating, investing, or consolidating your debts — I'm the VERICO Mortgage Advisor who can help you get the right financing, from the right lender, at the right rate.
---
BLOG / NEWS Updates
Hacks to slash your car expenses
(NC) When you consider the rising costs of gas and insurance, owning a vehicle can get pricey. Fortunately, these easy tips can help lower how much you spend on your car so theres more room in your budget for other expenses, like groceries and recreation. Increase your fuel economy. Did you know that a small spark plug problem can lead to a big expense? A dirty spark plug can cause a misfire, which wastes fuel and can ultimately harm your engine. To combat this, look for a spark plug thats designed for improved fuel economy, like the those from Fram. Try the Autolite Iridium XP Enhanced Alloy Technology line, which is precisely engineered with a focused ignition point for maximum power, efficiency and life. Get regular tune-ups. When a vehicle is properly tuned, all systems work in harmony, including the fuel, ignition, emission and computer systems. While it can be a hassle getting to regular appointments at your mechanic or dealer, remember that you are investing in the long-term performance of your car, saving you time and money. Regular engine tune-ups bring power and efficiency back to your car, ensuring that its reliable, safe and road-ready. Change your filters. There are many ways to keep your engine in good shape, helping it to last longer. One is checking the air filter every time you have the oil changed, because engine life and durability are directly related to keeping incoming air clean. Its an air filters job to remove contaminants from the air before it goes into the engine, and neglecting this component results in reduced performance. Fram extra guard filters provide premium engine protection and are proven to let in two times less dirt than the average leading standard retail brands. www.newscanada.com
Canadian home sales activity improves in June
Statistics released today by The Canadian Real Estate Association (CREA) show national home sales were up from May to June 2018. Highlights: National home sales rose 4.1% from May to June. Actual (not seasonally adjusted) activity was down 10.7% from June 2017. The number of newly listed homes eased 1.8% from May to June. The MLS Home Price Index (HPI) in June was up 0.9% year-over-year (y-o-y). The national average sale price edged down 1.3% y-o-y in June. National home sales via Canadian MLS Systems rose 4.1% in June 2018 compared to May. While this marks the first substantive month-over-month increase this year, sales remain well down from monthly levels recorded over the past five years. More than 60% of all local housing markets reported increased sales activity in June compared to May, led by the Greater Toronto Area (GTA). By contrast, sales in British Columbia continue to moderate. Actual (not seasonally adjusted) activity was down almost 11% compared to June 2017. Sales marked a five-year low and stood almost 7% below the 10-year average for the month of June. Activity came in below year-ago levels in about two-thirds of all local markets, led overwhelmingly by those in the Lower Mainland of British Columbia. This years new stress-test on mortgage applicants has been weighing on homes sales activity; however, the increase in June suggests its impact may be starting to lift, said CREA President Barb Sukkau. The extent to which the stress-test continues to sideline home buyers varies by housing market and price range. All real estate is local, and REALTORS remain your best source for information about sales and listings where you live or might like to in the future, said Sukkau.