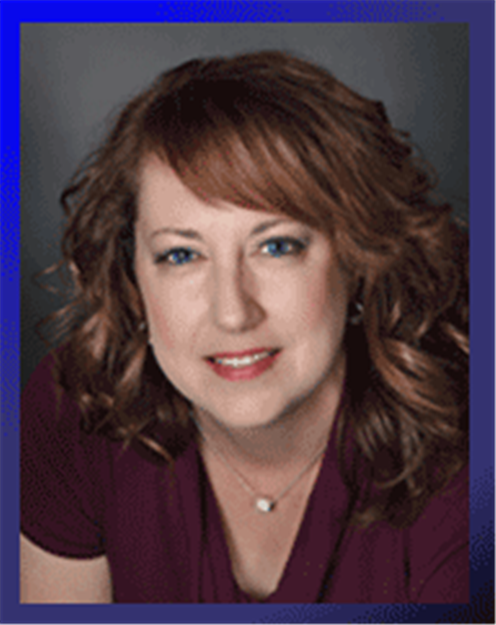 Corrina Warner
Mortgage Professional
Address:
200-1215 Henderson Hwy, Winnipeg, Manitoba
BROWSE
PARTNERS
I am proud to be a member of the VERICO One Link Mortgage and Financial team. I have over 20 years experience in the banking and financial industry and have been working as a mortgage professional for VERICO One Link since 2007. I am an Accredited Mortgage Professional (AMP), and a charter member of the Canadian Association of Accredited Mortgage Professionals (CAAMP).
My role as your Mortgage advisor is to find out what your mortgage goals and mortgage needs are and to provide you with sound financial advice and customer service by making recommendations, offering customized solutions and maintaining an ongoing relationship. I work for you, not the institution and value the opportunity to save you time and money. I help my clients with property purchases, refinances, vacation homes, debt elimination and strategies to pay off your mortgage years earlier.
My wife and I used Corrina to help us with a refinance on our home. Not only did she find us an amazing rate, she was a joy to work with throughout the entire process. Glen D. Winnipeg, MB
Corrina handled my mortgage refinance with ease, it was a pleasure to deal with her, and I'm looking forward to my next mortgage renewal with her. Joe F. Winnipeg, MB
Corrina has had an impact on our lives and will be forever grateful for the efforts put into obtaining our mortgage. I would not hesitate to recommend Corrina to anyone. James L. Edmonton, Ab
The biggest benefit working with Corrina was her knowledge and her ability to get my mortgage approved. She treats you like a person rather than just another means of getting paid. She looks out for her clients best interest. Gina A. Winnipeg, Mb
To be honest had we not met Corrina I cannot think of what would have happened to our home. I would suggest if you are buying a home, renewing your mortgage or have any questions that Corrina is the expert we all want in our lives. Cheers Corrina! Rob & Nadine G. Winnipeg, Mb
---
BLOG / NEWS Updates
Virtual Tours and Live Streams a Hit on REALTOR.ca
While staying home to help stop the spread of COVID-19, Canadians are spending more time looking at properties on REALTOR.ca, Canadas No. 1 real estate platform*. During the week of March 9, visits to REALTOR.ca dropped by 30%; however, since April 12 traffic has crept back up by 14% and consumer inquiries to REALTORS through the site rose by 25%similar to levels during the same period last year. Despite the pandemic, REALTOR.ca has seen a 14% increase of visitors during the first quarter of 2020. As COVID-19 is limiting how buyers can visit homes that interest them, REALTOR.ca makes it possible for Canadian REALTORS to virtually showcase listings by integrating video and 3D tours from 10 of the most popular services. Since April 7, REALTORS can also schedule and promote live stream open houses using popular platforms such as Facebook Live, Instagram Live, Zoom and YouTube. If theres one thing 30-plus years in this business has taught me, its that as an industry we are early adopters of technology, said Costa Poulopoulos, Chair of the Canadian Real Estate Association. With restrictions on how we can continue to serve our clients, Im proud that weve been able to add features for REALTORS that allow them to continue to show homes to interested buyers.
Canada's Manufacturing heavily impacted in March
Manufacturing shipments fell 9.2% in March after climbing 0.4% the prior month. This result was more than double the drop expected by consensus (-4.5%). Lower sales were registered in 17 of the 21 industries surveyed, including transportation (-26.5%), petroleum and coal products (-32.2%), and plastics/rubber products (-10.9%). Alternatively, shipments increased for food manufacturing (+8.2%) and paper manufacturing (+8.4%). With the price effect removed, total factory sales decreased 8.3% m/m, while inventories grew 0.8%. As a result, the real inventory-to-sales ratio rose from 1.56 to 1.72, a bad sign for future production. Manufacturing sales came in much worse than expected in March, matching their largest one-month decline on record (December 2008). Sales retraced all the way back to their level in June 2016. It should come as no surprise that disruptions from COVID-19 were the chief cause of the decline. Indeed, 78.3% of manufacturing businesses reported being impacted by the pandemic. Transportation saw a significant decline owing to plant closures, while refineries lowered production as demand and prices waned. Not everyone experienced an adverse shock, as evidenced by marked increases for food (groceries) and paper manufacturing (toilet paper) in the month. This will likely be transitory, however, as households rushed to stock up in March. Eight of the ten provinces reported lower sales, with Ontario and Quebec posting the largest declines. All told, given that confinement measures had been in place for only two weeks in March, the April manufacturing picture can be expected to be even worse. Home sales fell 56.8% from March to April, to the lowest level recorded since the inception of seasonally adjusted data in 1988. The fall was generalized to all the 26 major markets tracked by CREA except Newfoundland and Labrador, where sales rose 13.6%. New listings also fell sharply (-55.7%) but active listings only 8.7%. Therefore, the active-listings-to-sales ratio (our preferred gauge of market conditions) skyrocketed from 4.3 months of inventory in March to 9.2 in April, the largest since the 2008-09 recession. Source: National Bank of Canada