AGENT LICENSE ID
M20001303
BROKERAGE LICENSE ID
13023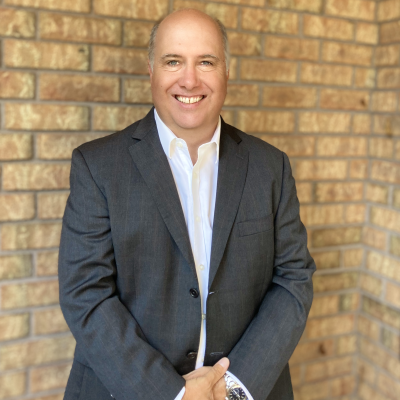 David Muss
Mortgage Agent
Address:
440 Philip St. Unit C, Waterloo, Ontario
Welcome to Ardent Mortgages! With over 20 years of business experience with some of Canada's most innovative tech companies, I've learned how to communicate complex solutions and negotiate multi-faceted deals. I became a Mortgage Agent because I simply want to help families achieve their financial goals.
Chances are your bank is doing a great job of helping you manage your daily banking needs. They provide online services that help you stay on top of your monthly obligations. When it comes to your mortgage however, they can only offer you the rates and products they can sell. They can't shop around for you and tell you their competitor down the street could potentially save you thousands of dollars in interest. That's precisely where we come in! When you contact me for a no obligation quote, I do the leg work to find you the best possible rate and product on the market for your particular needs. My goal is to arm you with the information you need to make the right financial decisions.
Renewals - don't just take your bank's word for it! We work with over 50 Lenders! Let us find you the best solution for your needs.
Refinance / Consolidation - pay less interest, improve monthly cash flow and boost your credit.
Renovate - leverage the equity in your home.
Invest in Real Estate like you've always dreamed.
Buy that property now because if you don't do it this year, you'll only be one year older when you do! (Warren Miller)
---
BLOG / NEWS Updates
Canada: Residential sales reached a new record in September
Seasonally adjusted home sales rose 0.9% in September to a monthly record of 56,422 units. Sales in Ontario missed Augusts record by a hair due to a 5.3% monthly decline in Toronto. Records were nonetheless registered in Ottawa and Hamilton. In the Province of Quebec, sales were at a record level in the Quebec CMA and in Gatineau, and close to August records in Montreal. In B.C., transactions reached a record outside the three main markets of Vancouver, Fraser Valley and Victoria. There were also sales records in Nova Scotia and New Brunswick. The active-listings-to-sales ratio indicates that the Canadian home resale market was favorable to sellers in Ontario Quebec, the Maritimes Provinces and marginally so in B.C. The market was balanced in the four other provinces.
Canadian housing markets set multiple records in July 2020
Statistics released today by the Canadian Real Estate Association (CREA) show national home sales and new listings continued to rebound in July 2020, with new listings hitting their highest level on record for the month of July, while sales posted the highest level of any month in history. Home sales recorded over Canadian MLS Systems rebounded by a further 26% in July 2020, raising them to the highest monthly level ever recorded. For the third month in a row, transactions were up on a m-o-m basis across the country. Among Canadas largest markets, sales rose by 49.5% in the Greater Toronto Area (GTA), 43.9% in Greater Vancouver, 39.1% in Montreal, 36.6% in the Fraser Valley, 31.8% in Hamilton-Burlington, 28.7% in Ottawa, 16.9% in London and St. Thomas, 15.7% in Calgary, 12.1% in Winnipeg, 9.7% in Edmonton and 5.4% in Quebec City. Actual (not seasonally adjusted) sales activity posted a 30.5% y-o-y gain in July. The 62,355 transactions recorded in July 2020 marked the highest monthly sales figure on record going back more than 40 years.