AGENT LICENSE ID
M20001303
BROKERAGE LICENSE ID
13023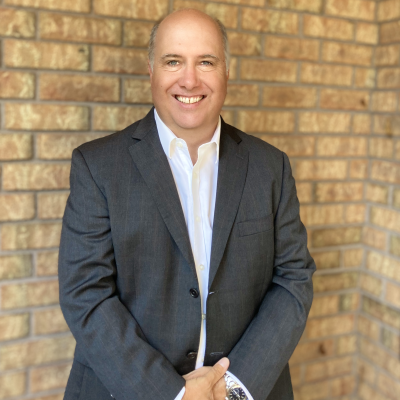 David Muss
Mortgage Agent
Address:
440 Philip St. Unit C, Waterloo, Ontario
Welcome to Ardent Mortgages! With over 20 years of business experience with some of Canada's most innovative tech companies, I've learned how to communicate complex solutions and negotiate multi-faceted deals. I became a Mortgage Agent because I simply want to help families achieve their financial goals.
Chances are your bank is doing a great job of helping you manage your daily banking needs. They provide online services that help you stay on top of your monthly obligations. When it comes to your mortgage however, they can only offer you the rates and products they can sell. They can't shop around for you and tell you their competitor down the street could potentially save you thousands of dollars in interest. That's precisely where we come in! When you contact me for a no obligation quote, I do the leg work to find you the best possible rate and product on the market for your particular needs. My goal is to arm you with the information you need to make the right financial decisions.
Renewals - don't just take your bank's word for it! We work with over 50 Lenders! Let us find you the best solution for your needs.
Refinance / Consolidation - pay less interest, improve monthly cash flow and boost your credit.
Renovate - leverage the equity in your home.
Invest in Real Estate like you've always dreamed.
Buy that property now because if you don't do it this year, you'll only be one year older when you do! (Warren Miller)
---
BLOG / NEWS Updates
Housing market continues to moderate in June
Statistics released today by the Canadian Real Estate Association (CREA) show national home sales were down between May and June 2021. Home sales recorded over Canadian MLS Systems fell by 8.4% month-over month in June 2021, marking the third straight monthly slowdown since activity hit an all-time record back in March. While sales are now down a cumulative 25% from their peak, and below every other month in the last year, June transactions still managed to set a record for that month. Month-over-month declines in sales activity were once again quite broad-based, with sales moderating in around 80% of all local markets, including almost all large markets across Canada. The actual (not seasonally adjusted) number of transactions in June 2021 was up 13.6% on a year-over-year basis and marked a new record for that month. While there is still a lot of activity in many housing markets across Canada, things have noticeably calmed down in the last few months, said Cliff Stevenson, Chair of CREA. There remains a shortage of supply in many parts of the country, but at least there isnt the same level of competition among buyers we were seeing a few months ago. As these conditions continue to evolve over the summer and fall, your best bet is to consult with your local REALTOR for information and guidance about buying or selling a home at this stage in the cycle, continued Stevenson.
Record rise of home prices in May
In May the TeranetNational Bank National Composite House Price IndexTM was up 2.8% from the previous month, the largest monthly rise since the index series began in 1999. It was led by four of the 11 constituent markets: Ottawa-Gatineau (4.9%), Halifax (4.3%), Hamilton (3.7%) and Toronto (3.4%). Rises were more moderate for Vancouver (2.3%), Winnipeg (2.2%), Montreal (2.2%), Victoria (2.1%), Calgary (1.4%), Quebec City (1.2%) and Edmonton (1.2%). It was a third consecutive month in which all 11 markets of the composite index were up from the month before. The May rise was consistent with the increase in number of home sales over the last several months as reported by the Canadian Real Estate Association. For a ninth straight month, the number of sale pairs entering into the 11 metropolitan indexes was higher than a year earlier. The unsmoothed composite index, seasonally adjusted, was up 2.1% in May, suggesting that the uptrend of the published (smoothed) index could continue. The May composite index was up 13.7% from a year earlier, for a 10th consecutive acceleration and the strongest 12-month gain since July 2017. The 12-month rise was led by five markets Halifax (29.9%), Hamilton (25.5%), Ottawa-Gatineau (22.8%), Montreal (17.6%) and Victoria (15.3%). Toronto matched the countrywide average at 13.7%. Lagging that average were Vancouver (11.9%), Winnipeg (10.4%), Quebec City (9.8%), Calgary (4.5%) and Edmonton (3.6%). Besides the Toronto and Hamilton indexes included in the countrywide composite, indexes exist for seven smaller urban areas of the Golden Horseshoe Barrie, Guelph, Brantford, Kitchener, St. Catharines, Oshawa and Peterborough. In May all seven were up from the previous month and from a year earlier. The 12-month gains ranged from 27.6% for Brantford to 31.4% for Barrie. Source: https://housepriceindex.ca/2021/06/may2021/