AGENT LICENSE ID
M09002320
BROKERAGE LICENSE ID
11970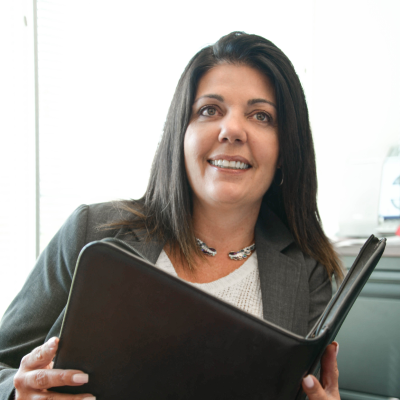 Denise Benninger
Mortgage Broker
Address:
620 Davenport Rd, Unit 36, Waterloo, Ontario
BROWSE
PARTNERS
Call me for today's unpublished Rate Specials !
1-866-802-RATE (7283)
Welcome to Sentry Group Mortgage Capital
The Difference:
¨ Independent advice on your mortgage options
¨ One Stop Shopping, multiple lenders
¨ No Cost to you*
¨ More Choice, More Competitive Rates
" Full explanation of your mortgage and priveleges
¨ Ongoing Support and consultation
Without almost 10 years servicing mortgage clients and home owners , I know Sentry Group Mortgage Capital has what it takes to earn your business.
I look forward to hearing from you.
Denise Benninger McLean
Sentry Group Mortgage Capital
President, Mortgage Broker
* Some fees apply to clients who do not meet minimum credit or income criteria for lender or mortgage insurer. All fees disclosed up front if applicable.
---
BLOG / NEWS Updates
Unemployment rate unchanged in October
Following two consecutive months of growth, employment held steady in October. The unemployment rate was unchanged at 5.5%. On a year-over-year basis, employment grew by 443,000 or 2.4%, driven by gains in full-time work. Over the same period, total hours worked were up 1.3%. In October, employment increased in British Columbia and Newfoundland and Labrador, and was little changed in the other provinces. Employment was down for men in the core working ages of 25 to 54, and grew for the population aged 55 and over. Employment declined in manufacturing and construction. At the same time, employment was up in public administration and in finance, insurance, real estate, rental and leasing. The number of self-employed workers decreased, while the number of employees in the public sector increased for the second consecutive month.
Canada: Household Credit Growth Continues To Climb in September
CANADIANS BORROWING HAND OVER FIST Total Canadian household credit growth continued to accelerate in September, reaching a pace last seen in mid-2018. Despite a slight deceleration from the previous month to 4.3% at a seasonally adjusted annualized rate (m/m saar), trend growth remains at elevated levels. Both mortgage and consumer credit growth contributed to the 68 bps slowdown from the prior month (46 bps and 22 bps, respectively), but borrowing conditions remain favourable overall with trend growth still in strongly positive territory. RESIDENTIAL MORTGAGE CREDIT EXPANSION CONTINUES ITS ASCENT Residential mortgage credit growth continued on its upward trajectory in September supported by favourable borrowing conditions and strong labour markets. Mortgage loan growth accelerated by 4.9% m/m saar in September, pushing the year-on-year trend growth rate to 4.2% y/ythe fastest pace since mid-2018, marking a well-pronounced recovery in the mortgage-borrowing market. Canadas real estate market looks to be rebounding following a turbulent couple of years due to various policy announcements from 2017 to 2018 designed to cool the market. Mortgage borrowing has picked up through the second half of 2019 with the uptick in demand following a reduction in the mortgage qualifying rate in July and a decline in 5-year mortgage rates. With the Bank of Canada under pressure to continue to provide a stimulative environment following sustained levels of uncertainty, residential mortgage credit growth is expected to remain supported in the foreseeable-future. Strength in Canadian labour markets has also been conducive to a favourable borrowing environment. Septembers surge in job gains contributed to a fall in the unemployment rate to 5.5%. Source: Scotiabank