AGENT LICENSE ID
M09002320
BROKERAGE LICENSE ID
11970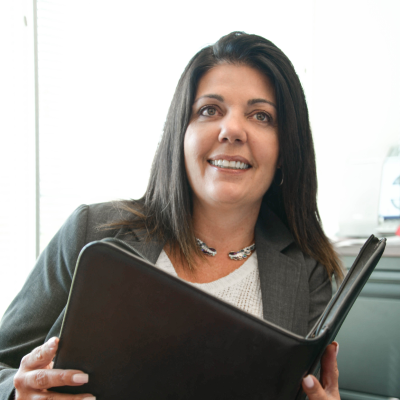 Denise Benninger
Mortgage Broker
Address:
620 Davenport Rd, Unit 36, Waterloo, Ontario
BROWSE
PARTNERS
Call me for today's unpublished Rate Specials !
1-866-802-RATE (7283)
Welcome to Sentry Group Mortgage Capital
The Difference:
¨ Independent advice on your mortgage options
¨ One Stop Shopping, multiple lenders
¨ No Cost to you*
¨ More Choice, More Competitive Rates
" Full explanation of your mortgage and priveleges
¨ Ongoing Support and consultation
Without almost 10 years servicing mortgage clients and home owners , I know Sentry Group Mortgage Capital has what it takes to earn your business.
I look forward to hearing from you.
Denise Benninger McLean
Sentry Group Mortgage Capital
President, Mortgage Broker
* Some fees apply to clients who do not meet minimum credit or income criteria for lender or mortgage insurer. All fees disclosed up front if applicable.
---
BLOG / NEWS Updates
Increase in residential mortgages extended by non-bank lenders
The value of residential mortgage loans extended by non-bank lenders grew by 25.4% to $41.1 billion in the second quarter of 2019. The total number of extended residential mortgages also increased during the quarter to 166,482an increase of 34.1%. Mortgages extended during the second quarter of 2019 represented 12.6% of the total value and 9.8% of the total number of outstanding residential mortgages. The average value of mortgages extended during the quarter was $246,802, down 6.5% from the previous quarter, as the number of mortgages extended grew at a faster rate than the value. Increased sales in key housing markets of condominiums and townhouses, which are often more affordable than other property types, could be responsible for the lower average mortgage value. Although the majority of mortgages extended by non-bank lenders was uninsured, insured mortgages grew faster (+33.0%) than uninsured mortgages (+19.6%) in the second quarter of 2019. In terms of number of mortgages, both insured and uninsured mortgages extended posted growth above 30% (+34.9% and +33.5%, respectively). Source: https://www150.statcan.gc.ca/n1/daily-quotidien/200128/dq200128c-eng.htm
Minister Morneau announces new benchmark rate for qualifying insured mortgages
For many Canadians, their home is the most important investment they will make in their lifetime. That is why the Government of Canada has introduced measures to help more Canadians achieve their housing needs while also taking measured actions to contain risks in the housing market. A stable and healthy housing market is part of a strong economy, which is vital to building and supporting a strong middle class. Today, Minister of Finance, Bill Morneau, announced changes to the benchmark rate used to determine the minimum qualifying rate for insured mortgages, also known as the stress test. These changes will come into effect on April 6, 2020. The new benchmark rate will be the weekly median 5-year fixed insured mortgage rate from mortgage insurance applications, plus 2%. This follows a recent review by federal financial agencies which concluded that the minimum qualifying rate should be more dynamic to better reflect the evolution of market conditions. Overall, the review concluded that mortgage standards are working to ensure that home buyers are able to afford their homes even if interest rates rise, incomes change, or families are faced with unforeseen expenses. This adjustment to the stress test will allow it to be more representative of the mortgage rates offered by lenders and more responsive to market conditions. The Office of the Superintendent of Financial Institutions (OSFI) also announced today that it is considering the same new benchmark rate to determine the minimum qualifying rate for uninsured mortgages. OSFI is seeking input from interested stakeholders on this proposal before March 17, 2020.