AGENT LICENSE ID
316184
BROKERAGE LICENSE ID
315823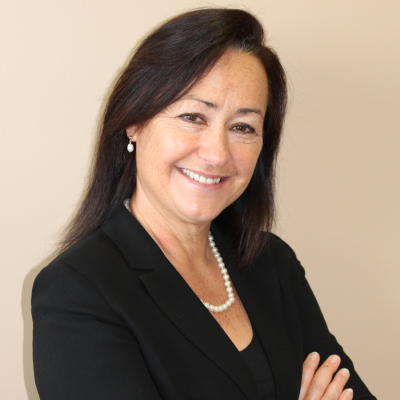 Donna M Lang
Mortgage Associate
Address:
234 University Park Drive, Regina, Saskatchewan
BROWSE
PARTNERS
Whether you are a first time home buyer or already a homeowner, refinancing to consolidate debt or wanting to use the existing equity in your home for a purchase, I can help you find the mortgage solution that is right for you.
As a mortgage associate, I have the ability to consult with many different lenders to obtain the best possible mortgage to fit your needs.
Let an expert take care of getting you the best rate that is up to 1.5% off those offered by banks to their clients. Although I offer discounted rates, I only deal with first quality lenders.
Crown Mortgage Services is a member of the Verico Mortgage Brokers Network, Canada's largest and most successful national network of independent mortgage brokers assuring access to the lowest rates.
Crown Mortgage Services has the most qualified professionals working for you. Our brokers are AMP (Accredited Mortgage Professional) designated assuring that you are dealing with a qualified professional who has met the highest standards of industry performance, continuing education and ethical business practices.
Not only do I understand everything there is to know about mortgages, I can explain it in plain English. I believe that when you understand your options you can make the best choice.
I work for you and not the lender. I get paid by the lender and not you!
---
BLOG / NEWS Updates
Teranet–National Bank National Composite House Price Index
In October the Teranet-National Bank National Composite House Price IndexTM began the fourth quarter with a dip of 0.1% from the month before. The final quarter of the year is typically slow for the index, and the monthly decline was in line with the average of the last 10 Octobers, in five of which the index retreated. In short, it is too soon to herald a downward trend on the national home resale market. Indeed, if seasonal pressure were removed (seasonal adjustment), October would have been the third consecutive month of an underlying uptrend. Pulling the composite down on the month were retreats in the indexes for Edmonton (-1.0%), Winnipeg (-0.4%), Toronto (-0.2%), Hamilton (-0.2%), Calgary (-0.1%) and Montreal (-0.1%). Pulling it up were Quebec City (0.1%), Vancouver (0.2%), Ottawa-Gatineau (0.2%), Victoria (0.7%) and Halifax (1.3%). For Vancouver it was a first monthly rise in 15 months, consistent with a strong revival of home sales since August. For Ottawa-Gatineau, October was the seventh consecutive monthly rise, for a cumulative surge of 9.8%. Victoria has also had a good run, with gains in six of the last seven months. For Halifax it was the 10th advance in 12 months. For Toronto, on the other hand, October ended a run of six monthly rises. Same story for the five-month runs of Montreal and Winnipeg. According to the most recent data, however, the resale market remains balanced in Toronto and favourable to sellers in Montreal.
Unemployment rate unchanged in October
Following two consecutive months of growth, employment held steady in October. The unemployment rate was unchanged at 5.5%. On a year-over-year basis, employment grew by 443,000 or 2.4%, driven by gains in full-time work. Over the same period, total hours worked were up 1.3%. In October, employment increased in British Columbia and Newfoundland and Labrador, and was little changed in the other provinces. Employment was down for men in the core working ages of 25 to 54, and grew for the population aged 55 and over. Employment declined in manufacturing and construction. At the same time, employment was up in public administration and in finance, insurance, real estate, rental and leasing. The number of self-employed workers decreased, while the number of employees in the public sector increased for the second consecutive month.