AGENT LICENSE ID
M16000078
BROKERAGE LICENSE ID
13112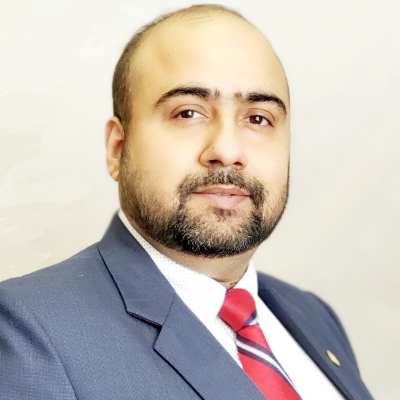 Gourav Suri
Principal Broker
Address:
50 Steeles Ave E, Suite# 216, Milton, Ontario
Beaver Mortgage and Financial Group Inc. is a licensed mortgage brokerage comprised of a large team of highly trained mortgage brokers and agents, with extensive knowledge and exposure to the Canadian Mortgage Market for over 15 years. Licenced and located in ON and BC, We Serve all Over Canada through our National Hub system.
Beaver Mortgage and Financial Group Inc. was established to provide customised and Need Based Solution specific to the client. We understand, not all requirements are same either from the Borrower AND/OR Lender and hence the solution and service also needs to be specific to the needs.
With Extensive backgrounds in Banking, Financial Consulting, Real Estate, and other related fields, our mortgage brokers and agents will not only take the time to arrange a mortgage for however will also ensure that the financing we arrange is best suited to your individual needs.
Our service to you is FREE as a qualified borrower*, and we collaborate with you right from the time we first meet to arrange a pre-approval, up until the closing day of your mortgage and through the term of the mortgage.
Our mortgage brokers are compensated by the lender that we close your mortgage with.
By dealing with us at Beaver Mortgage and Financial Group Inc., we help you save on two of your most valuable commodities in today's fast paced environment: TIME and MONEY. The best part about all of this is we do all the work for you during the entire process.
We have access to over 40 different lenders, including the banks, trust companies, insurance companies, self-insured lenders, and many more. This leverage allows us to negotiate for the BEST mortgage product and mortgage rate for you. In many cases, we end up negotiating a better mortgage for you with your own primary financial institution, no cost to you.
​For more information on our services, and how we can help you find the BEST mortgage solution please contact us at 905.864.8494, or email: info@beavermortgages.ca
​*On approved credit only, (OAC), and qualified lenders. Fees may apply in some circumstances on unqualified transactions.
---
BLOG / NEWS Updates
Home sales jumped in April as interest rates stabilized and population boomed
Summary On a seasonally adjusted basis, home sales increased 11.3% from March to April, a third consecutive monthly increase and the first double-digit gain since the summer of 2020. Unlike the previous month, the increase in sales was spread across all provinces, with New Brunswick (-2.5%) and Newfoundland (-17.0%) being the exceptions. On the supply side, new listings increased by 1.6% during the month, a first increase in three months. Overall, supply decreased in Canada as testified by the number of months of inventory (active-listings to sales) decreasing from 3.8 to 3.3 in April. This remains up from the trough of 1.7 reached in the pandemic but remains low on a historical basis. The active-listings to sales ratio is still tighter than its historical overage in the majority of Canadian provinces, with only Manitoba indicating a ratio above average. Housing starts in Canada increased in April (+47.8K to 261.6K, seasonally adjusted and annualized), more than consensus expectations calling for a 220.0K print. This increase more than offset Marchs 27.7K decline and was the sharpest since November 2021. In urban areas, rises in housing starts were seen in Ontario (+35.8K to 110.7K), British Columbia (+9.9K to 58.1K), the Maritimes (+4.0K to 9.8K) and Quebec (+2.3K to 29.4K). Meanwhile, a decline was registered in the Prairies (-2.8K to 33.2K) on losses in Manitoba (-3.5K to 4.0K) and Saskatchewan {-0.3K to 2.4K) while starts in Alberta posted an increase (+1.1K to 26.8K). The Teranet-National Bank Composite National House Price Index remained relatively stable in April with a slight decrease of 0.1% compared with the previous month and after adjusting for seasonal effects. After seasonal adjustment, 5 of the 11 markets in the composite index were down during the month: Edmonton (-2.5%). Ottawa-Gatineau (-2.1%), Vancouver (-0.9%), Hamilton (-0.5%) and Montreal (-0.2%). Conversely, prices increased during the month in Quebec City (+1.2%), Toronto (+0.7%), Winnipeg (+0.5%), Calgary (+0.3%) and Victoria (+0.1%), while they remained stable in Halifax. https://www.nbc.ca/content/dam/bnc/taux-analyses/analyse-eco/logement/economic-news-resale-market.pdf
CMHC Housing Market Outlook - Spring 2023
From CMHC Key highlights from the 2023 release We expect house prices and supply in Canada to decrease between 2022 2023. Price declines are expected to end sometime in 2023 before increasing for the remainder of the forecast period. Our analysis forecasts a significant drop in housing starts in 2023 and we can see some recovery starting in 2023 to 2024 and onward. Rental affordability is also set to decline due to demand outstripping supply, especially in Vancouver and Toronto. Prairie provinces expect more positive housing market conditions due to interprovincial migration and affordable homeownership. Ontario, British Columbia and Qubec will see significant drops in housing starts compared to other regions. The Atlantic regions economy remains stable and moderate relative to other regions. https://assets.cmhc-schl.gc.ca/sites/cmhc/professional/housing-markets-data-and-research/market-reports/housing-market-outlook/2023/housing-market-outlook-spring-2023-en.pdf?rev=5c29bc91-2310-435f-b2c9-b801866d0ede
CMHC Housing Supply Report
Highlights from the April 2023 Housing Supply Report: Growth in residential construction was mixed across Canadas 6 largest census metropolitan areas in 2022. Current new home inventories are at historic lows even though housing starts were strong during the pandemic. Housing starts increased in Toronto, Calgary, Edmonton and Ottawa. Starts were stable in Vancouver and decreased in Montral. New research completed by the University of British Columbia using CMHC data shows that most housing starts were built in low-amenity neighbourhoods. Apartments, however, tend to be in high-amenity areas . As interest rates increased, homebuyer purchasing power dropped. Prices decreased slightly in most markets. Apartment construction both purpose-built rental and condominiums continued to grow. https://assets.cmhc-schl.gc.ca/sites/cmhc/professional/housing-markets-data-and-research/market-reports/housing-supply-report/housing-supply-report-2023-04-en.pdf?rev=5558faea-840d-4a27-a9a3-c49e421abd1a