AGENT LICENSE ID
K-161859
BROKERAGE LICENSE ID
13266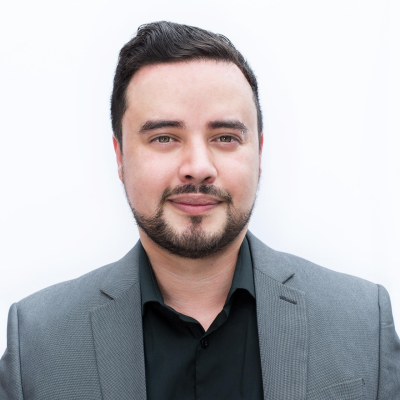 Guillermo Arcia
Mortgage Agent
Address:
Unit 21 - 81 Zenway Blvd, Woodbridge, Ontario
I am a mortgage agent with Adamas Financial and I would love to help you find the best mortgage. By working with me you will have the convinience of only providing one set of documents and avoid a bunch of meetings at different lenders while still getting access to over 40 of the best lenders. I will guide you through the process from initial consultation until you get funded and beyond. With my guidance and my access to over 40 lenders it will ensure you get the best possible deal for your financial goals! The best part is that in almost all cases my services are completely free to you!
Our team of experienced mortgage professionals, are driven to get you the mortgage you need at the price that you deserve. We work on your behalf and have access to over 25 different lenders. Let's work together to get you the right mortgage! Why not take a minute now to complete our on-line mortgage application to see how much you can qualify for!
In addition to mortgages, We can now offer you Personal Loans, Vehicle Loans or Leases and Home & Auto Insurance!
And for a list of trusted local professionals and tradespeople, click on the "Browse Partners" icon!
Call us for today's unpublished mortgage rate specials!!!
---
BLOG / NEWS Updates
SCHL: Pénurie de logements au Canada : Estimation des besoins pour résoudre la crise de l'abordabilité du logement au Canada d'ici 2030
Nous traversons une crise du logement. Dans ce rapport, nous examinons labordabilit globale de lensemble du systme de logement au Canada. Nous avons pris des mesures pour estimer la quantit de logements supplmentaires ncessaires, au-del des tendances actuelles, pour rtablir labordabilit du logement dici 2030. Faits saillants Nous prvoyons que si le taux actuel de construction se maintient, le parc de logements augmentera pour atteindre prs de 19 millions dunits dici 2030. Pour rtablir labordabilit, nous estimons que le Canada aura besoin de 3,5 millions de logements supplmentaires. Les deux tiers des 3,5 millions de logements manquants se trouvent en Ontario et en Colombie-Britannique, o les marchs de lhabitation sont les moins abordables. Des logements supplmentaires seraient galement requis au Qubec. Cette province tait autrefois considre comme abordable, mais labordabilit sy est fortement effrite au cours des dernires annes. Dautres provinces demeurent largement abordables pour un mnage ayant un revenu disponible moyen. Cependant, il est toujours difficile pour les mnages faible revenu davoir accs un logement abordable partout au Canada. Source: https://www.cmhc-schl.gc.ca/fr/professionals/housing-markets-data-and-research/housing-research/research-reports/accelerate-supply/housing-shortages-canada-solving-affordability-crisis
Canada's Housing Supply Shortages: Estimating what is needed to solve Canada's housing affordability crisis by 2030
Were in a housing crisis. This report looks at the overall affordability for the entire housing system in Canada. The report has taken steps to estimate how much additional housing supply is required beyond current trends to restore housing affordability by 2030. Key Highlights CMHC projects that if current rates of new construction continue, the housing stock will increase to close to 19 million housing units by 2030. To restore affordability, CMHC projects Canada will need an additional 3.5 million units. Two-thirds of the 3.5 million housing unit gap is in Ontario and British Columbia where housing markets are least affordable. Additional supply would also be needed in Quebec, a province once considered affordable. It has seen a marked decline in affordability over the last few years. Other provinces remain largely affordable for a household with the average level of disposable income. However, challenges remain for low-income households in accessing housing that is affordable across Canada. Source: https://www.cmhc-schl.gc.ca/en/professionals/housing-markets-data-and-research/housing-research/research-reports/accelerate-supply/housing-shortages-canada-solving-affordability-crisis