AGENT LICENSE ID
MO8005966
BROKERAGE LICENSE ID
10194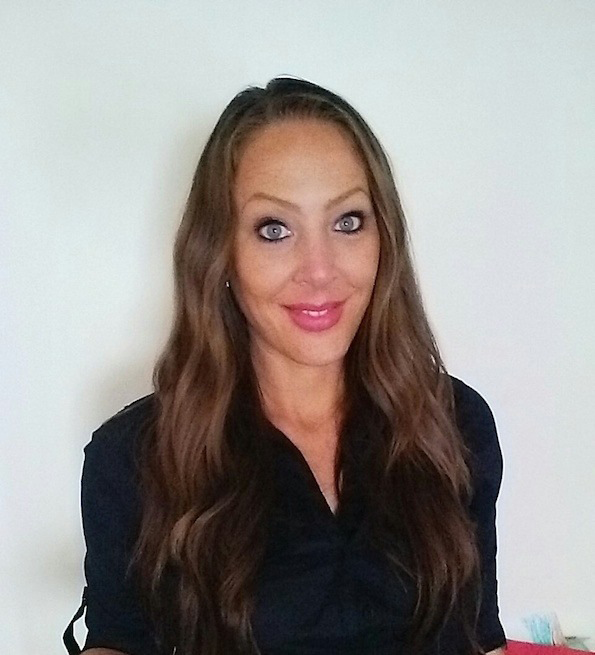 Lavinia Woodburn
Mortgage Broker
Address:
9037 Derry Rd, Milton, Ontario
"Apply TODAY and get YOUR MORTGAGE APPROVED!"
VERICO Designer Mortgages Inc. offers residential, commercial, and business financing with a wide range of funding sources available. Whether you're looking to buy a new home, investment property, or refinance your current property, we can provide you the right mortgage with the lowest competitive rates in the market.
Turned down by the bank? No problem!
With over 40 lenders to choose from, we can provide you the right financing solution.
VERICO Designer Mortgages Inc. is a full service brokerage. Need a home equity line or debt consolidation? Call today!
Don't Wait! Apply TODAY and get YOUR MORTGAGE APPROVED!
Services Include:
Pre-Approvals
New 1st & 2nd Mortgages
Mortgage Refinancing
Mortgage Renewals
Home Equity Lines Of Credit
Personal Lines Of Credit
Debt Consolidation Loans/ Mortgages
Business For Self Mortgages
Interest Only Mortgages
Short Term Mortgages
Investment Mortgages
Renovation Loans
Private Mortgages
New Construction Mortgages
Apply TODAY and get YOUR MORTGAGE APPROVED!
---
BLOG / NEWS Updates
Why Get Pre-Approved For A Mortgage Before House Hunting?
Why Get Pre-Approved For A Mortgage Before House Hunting? Your Considered A Serious Buyer - Your Real Estate agent will always consider you a serious buyer knowing that they are showing you homes you are financially able to purchase. Negotiating Power - The seller will take your offer more serious knowing you have the financial backing to fulfill on the offer to purchase. Youll Save Time - Youll save time by only seeing homes that you qualify for. Budgeting - You will know how much your monthly payments will be, as well as your down payment requirement. Rate Hold - If you decide on a fixed interest rate mortgage, you are guaranteed that rate for a 120 day pre-approval period. This protects you if interest rates rise during that period. Its Free And With No-Obligation - Thats right! Getting a mortgage pre-approval is completely free and you are never obligated to accept the mortgage.
Building permits up in Western Canada, down east of Manitoba
Four provinces reported increases in March, led by British Columbia with an increase of 12.8% (+$180 million). Meanwhile, all provinces east of Manitoba reported declines. The largest decrease was in Ontario, down 1.4% (-$43 million) due to lower construction intentions in the residential sector. Quebec drives movement in non-residential permits. The national value of permits for non-residential buildings rose 7.9% in March, due to higher construction intentions for both institutional (+$175 million) and commercial (+$166 million) buildings. Gains in both of these components stemmed from Quebec. A high value permit for an addition to the Centre hospitalier de lUniversit de Montral drove the increase in the institutional component. In the industrial component, the value of permits declined 15.6% in March (-$102 million). The decrease was largely the result of lower construction intentions in Quebec, where multiple high-value permits were issued in February.
Canadian home sales edge higher in March 2019
Home sales via Canadian MLS Systems edged up 0.9% in March 2019 following a sharp drop in February, leaving activity near some of the lowest levels recorded in the last six years. There was an even split between the number of markets where sales rose from the previous month and those where they waned. Among Canadas larger cities, activity improved in Victoria, the Greater Toronto Area (GTA), Oakville-Milton and Ottawa, whereas it declined in Greater Vancouver, Edmonton, Regina, Saskatoon, London and St. Thomas, Sudbury and Quebec City. Actual (not seasonally adjusted) sales activity fell 4.6% y-o-y to the weakest level for the month since 2013. It was also almost 12% below the 10-year average for March. That said, in British Columbia, Alberta and Saskatchewan, sales were more than 20% below their 10-year average for the month. By contrast, activity is running well above-average in Quebec and New Brunswick. It will be some time before policy measures announced in the recent Federal Budget designed to help first-time homebuyers take effect, said Jason Stephen, CREAs President. In the meantime, many prospective homebuyers remain sidelined by the mortgage stress-test to varying degrees depending on where they are looking to buy. All real estate is local, and REALTORS remain your best source for information about sales and listings where you live or might like to in the future, added Stephen.