AGENT LICENSE ID
MO8005966
BROKERAGE LICENSE ID
10194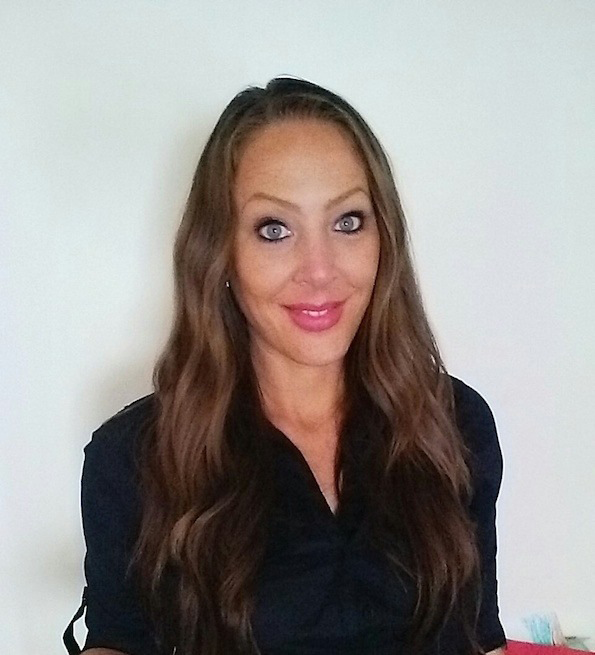 Lavinia Woodburn
Mortgage Broker
Address:
9037 Derry Rd, Milton, Ontario
"Apply TODAY and get YOUR MORTGAGE APPROVED!"
VERICO Designer Mortgages Inc. offers residential, commercial, and business financing with a wide range of funding sources available. Whether you're looking to buy a new home, investment property, or refinance your current property, we can provide you the right mortgage with the lowest competitive rates in the market.
Turned down by the bank? No problem!
With over 40 lenders to choose from, we can provide you the right financing solution.
VERICO Designer Mortgages Inc. is a full service brokerage. Need a home equity line or debt consolidation? Call today!
Don't Wait! Apply TODAY and get YOUR MORTGAGE APPROVED!
Services Include:
Pre-Approvals
New 1st & 2nd Mortgages
Mortgage Refinancing
Mortgage Renewals
Home Equity Lines Of Credit
Personal Lines Of Credit
Debt Consolidation Loans/ Mortgages
Business For Self Mortgages
Interest Only Mortgages
Short Term Mortgages
Investment Mortgages
Renovation Loans
Private Mortgages
New Construction Mortgages
Apply TODAY and get YOUR MORTGAGE APPROVED!
---
BLOG / NEWS Updates
Why Get Pre-Approved For A Mortgage Before House Hunting?
Why Get Pre-Approved For A Mortgage Before House Hunting? Your Considered A Serious Buyer - Your Real Estate agent will always consider you a serious buyer knowing that they are showing you homes you are financially able to purchase. Negotiating Power - The seller will take your offer more serious knowing you have the financial backing to fulfill on the offer to purchase. Youll Save Time - Youll save time by only seeing homes that you qualify for. Budgeting - You will know how much your monthly payments will be, as well as your down payment requirement. Rate Hold - If you decide on a fixed interest rate mortgage, you are guaranteed that rate for a 120 day pre-approval period. This protects you if interest rates rise during that period. Its Free And With No-Obligation - Thats right! Getting a mortgage pre-approval is completely free and you are never obligated to accept the mortgage.
Canada: Residential sales reached a new record in September
Seasonally adjusted home sales rose 0.9% in September to a monthly record of 56,422 units. Sales in Ontario missed Augusts record by a hair due to a 5.3% monthly decline in Toronto. Records were nonetheless registered in Ottawa and Hamilton. In the Province of Quebec, sales were at a record level in the Quebec CMA and in Gatineau, and close to August records in Montreal. In B.C., transactions reached a record outside the three main markets of Vancouver, Fraser Valley and Victoria. There were also sales records in Nova Scotia and New Brunswick. The active-listings-to-sales ratio indicates that the Canadian home resale market was favorable to sellers in Ontario Quebec, the Maritimes Provinces and marginally so in B.C. The market was balanced in the four other provinces.
PROMISES, PROMISES AND MORE PROMISES
Canadas Parliament re-convened today with a ceremonial Speech from the Throne delivered by the Governor General. Canadas continued response to the COVID-19 pandemic took centre-stage, while providing a lens for a plethora of broader promises: an extension of the wage subsidy, expanded employment insurance, investments in childcare, reaffirmed commitments to universal pharmacare, and green infrastructure investments among many others. Given the exhaustive list of priorities, this Speech is unlikely to bring the minority government down as it provides plenty of hooks for negotiations in the lead-up to a Fall update where details will be laid out. It clearly signals more fiscal spending ahead for Canada leaving the question not if but how much. But this was largely channeled ahead, so the market reaction has been mutedor more likely, it is eclipsed by broader US and global developments. There is little beyond lip service by way of fiscal restraint. This will be left to the Finance Minister to make inevitable trade-offs in her first budget this Fall, particularly as she may need to reserve some firepower for second waves. Source: Scotiabank https://www.scotiabank.com/ca/en/about/economics/economics-publications/post.other-publications.fiscal-policy.fiscal-pulse.federal.federal-budget-analysis.federal-throne-speech--september-23--2020-.html