AGENT LICENSE ID
M14000600
BROKERAGE LICENSE ID
11108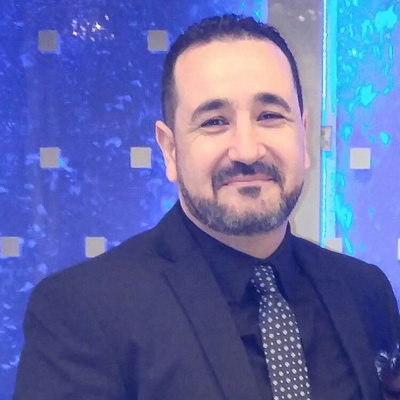 Hassan Alhiraki
Address:
100 Consilium Place, Toronto, Ontario
As an alternative lending specialist, we make refinancing your home simple. Our flexible and affordable financing options allow you to access up to 85% of the equity in your home to meet your financial needs. Many of our customers use this LOW INTEREST RATE solution to consolidate high credit card and/or house hold debt, while others use this product to renovate their home or buy an investment property. Regardless of your financial need, we have a mortgage solution that will help you achieve your financial objectives.
One of our areas of specialization is second mortgages and home equity loans for Toronto residents.
We understand that there are situations when you will need a second mortgage. A second mortgage is an additional loan that is taken out on a property that is already mortgaged. Homeowners commonly take out second mortgages to pay off some form of debt. The benefit of second mortgages is that they allow you to tap into the equity you have built up in your home over the years, allowing you to borrow large amounts of money and at an interest rate that is lower than other options, making it an ideal financial option if you are in a bind.
Our second mortgage program allows you to take up to 85% of the equity out of your home even if you have had poor credit or have declared bankruptcy in the past. We don't believe in past issues getting in the way of your future and we are dedicated to helping all Canadians meet their financial goals through second mortgages and other effective mortgage solutions.
---
BLOG / NEWS Updates
Young people not in employment, education or training: What did they do in the past 12 months?
Young people (aged 15 to 29) who are not in employment, education or training (NEET) are often considered to be more vulnerable than their peers, as they may face a risk of becoming disengaged or socially excluded, and could miss out on gaining skills or experience in the labour market. While Statistics Canada has previously examined the characteristics of the NEET population,1 this is the first study to examine the main activities of NEET15- to 29-year-olds over a 12-month period using Labour Force Survey (LFS) data. 2 Among the activities to be analyzed are going to school, working, caring for children, and volunteering both as a main and secondary activity. Overall, there were 6.9 million young people aged 15 to 29 in Canada in September 2018. Of those, 4.0 million were non-students (57.8%), while 2.9 million were students 3 (42.4%). Both categories (students and non-students) are then divided into the employed and the not employed. The NEET population consists of all non-students who are not employed: in September 2018, 779,000 people were in this category (11.3% of the total population aged 15 to 29). Those aged 25 to 29 comprised the largest proportion (46.8%) of young people who were NEET during the LFS reference week, followed by 20 to 24 (36.9%), and 15 to 19 (16.2%). While NEET individuals were slightly more likely to be female (52.1%) than male (47.9%) overall, those aged 15 to 19 were a few percentage points more likely to be male, and those aged 25 to 29 were similarly likely to be female. Of young people who were NEET in September 2018, 34.5% were unemployed (looking for work and available for work), and 65.5% were inactive (not looking for work). While each of these groups may be at risk of falling behind their peers on work experience, this concern is generally greater for those who are inactive, as they may face challenges entering or re-entering the labour force. Both male and female NEET individuals were more likely to be inactive than unemployed, though the share of women that were out of the labour force (72.2%) was greater than the share of men (58.2%).
Ownership of Residential Property by Non-individuals
New data released today from the Canadian Housing Statistics Program provide information on ownership of residential properties by non-individuals in Nova Scotia, Ontario and British Columbia. The Canada Mortgage and Housing Corporation published a report using these new data,Residential Property in British Columbia, Ontario and Nova Scotia: An Overview of Non-individual Ownership, which also includes analysis of the ownership structure of vacant land across the three provinces. The data tables include information on non-individual entities, referring to firms and governments. For the purpose of this release, they are classified into the following categories: corporations, governments, and sole proprietorships and partnerships. Information on selected sectors in which those entities operate, following sector groupings from the North American Industry Classification System (NAICS), is also included in this release. Among firms and governments, corporations own the majority of residential properties Across the three provinces, corporations are the most common legal type of non-individual owners of residential properties, followed by governments. Corporations include businesses and non-profit organizations, while governments include federal, provincial, territorial and municipal governments. In terms ofNAICSsectors, entities belonging to the real estate and rental and leasing sector, the public administration sector and the construction sector are the most common non-individual owners of residential properties. In Ontario, three-quarters of non-individual owned properties are held by corporations, compared with68.9% in Nova Scotia and57.3% in British Columbia. The share of non-individual owned properties held by governments is highest in British Columbia (39.0%), followed by Nova Scotia (22.9%) and Ontario (20.1%). In Nova Scotia,28.8% of residential properties held by corporations are owned by the construction sector, compared with22.5% in Ontario and21.4% in British Columbia. Among the residential properties owned by corporations, the real estate and rental and leasing sector accounts for the largest share in Ontario (31.1%) and in British Columbia (23.4%), while in Nova Scotia it represents about one-quarter of the properties held by corporations. The average assessment value of a residential property owned by corporations is highest in British Columbia at $1.3million, compared with $630,000in Ontario and $330,000in Nova Scotia. In British Columbia, corporations account for84.7% of the total assessment value of non-individual owned properties, while in Ontario and Nova Scotia this share is closer to80%. Residential properties owned by governments represent around10% of the total assessment value of properties owned by non-individuals in each province.