AGENT LICENSE ID
M18000714
BROKERAGE LICENSE ID
10505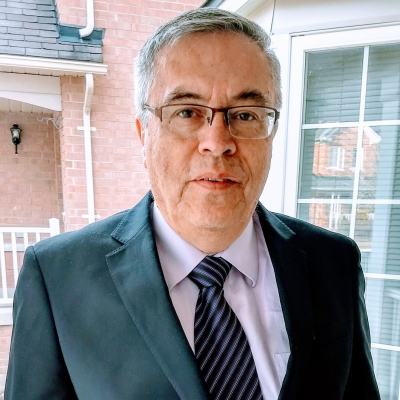 Bernardo Jaramillo M
Mortgage Agent
Address:
7500 Martin Grove Road Unit 7, 2 Floor, Vaughan, Ontario
I'm a licensed mortgage broker with more than 15 years of experience in the mortgage market both in the US and CANADA; I work with different kinds of lenders to satisfy the requirements of my clients, with good credit and imperfect credit.
I can work with any kind of loan and bank. I'm familiar with programs for those who are new to Canada, self-employed, first time home buyers, planning their next purchase, second mortgages, and/or that need debt consolidation.
I belong to a work team that is completely at your disposal and I'm part of a company with more than 30 years of experience; these elements will guarantee the success of your transaction. Call me today and let me help you.
Soy un agente hipotecario licenciado. Con más de 15 años de experiencia en el mercado de las hipotecas tanto en ESTADOS UNIDOS Como CANADA, trabajo con diferentes tipos de prestamistas para satisfacer los requisitos de mis clientes, con buen crédito y mal crédito.
Nuestra Compañía con más de 30 años de experiencia nos permite trabajar con cualquier clase de prestamista y banco, estoy familiarizado con programas para quienes son nuevos residentes en Canadá y para los que trabajan de forma independiente. Con primeros compradores y clientes planeando su siguiente compra, con los que necesitan segundas hipotecas o los que buscan consolidación de deudas
Soy parte de un equipo de trabajo a tu disposición que garantizara el éxito de tu transacción. Llama hoy mismo y permita que le ayude. Sobre todo, con la tranquilidad de tu idioma en español.