AGENT LICENSE ID
M10002037
BROKERAGE LICENSE ID
12811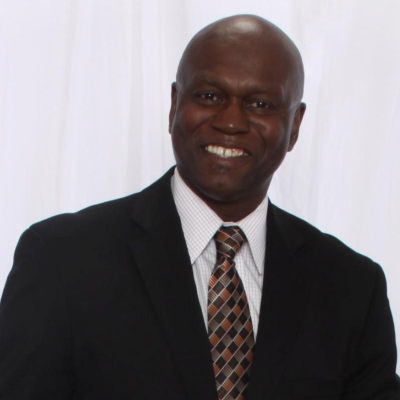 Matthew Roberts
Mortgage Agent
Address:
4030 SHEPPARD AVE E. , SCARBOROUGH, Ontario
BROWSE
PARTNERS
In my ten years of providing my clients with mortgage products, I learned one profound fact "information is power", the more information my clients are provided with, the better they are able to respond and make an informed decision. Most people are looking for information when they are buying real estate or inquiring on financial products, I pride myself on being an information provider to all of my clients, their friends and family members.
The clarity of the mortgage process is mostly provided on this website and we go through the details together, that gives my clients a broader scope of understanding how the application process works, and that makes our time together productive and worth while, when I leave their home, they leave my office or these days video confrence they are well informed.
My style make my clients comfortable and confident in the financial products they are interested in, as a matter of fact I become their "AGENT FOR LIFE" one of my clients sent me a text and they close with this "MA4L" at first I didn't get it but up on inquiring, she said you are "my agent 4 life"!!! I Keep my word and if I don't you are are never obligated to keep me. THAT'S MY GUARANTEE.!!!!!
---
BLOG / NEWS Updates
Index growth slows further in January
In January the TeranetNational Bank National Composite House Price IndexTM was up 0.3% from the previous month. It was the third consecutive month in which the index rose less than the month before. The increase was led by five of the 11 constituent markets: Hamilton (2.0%), Montreal (1.0%), Victoria (0.6%), Halifax (0.4%) and Vancouver (0.4%). Rises of less than the countrywide average were reported for Quebec City (0.3%) and Ottawa-Gatineau (0.1%). Indexes were down from the month before in Toronto (0.1%), Calgary (0.2%), Edmonton (0.4%) and Winnipeg (0.4%). After three months September, October, November in which all 11 markets of the composite index were up from the month before, it was a second consecutive month in which one or more markets were down on the month. The price rise is consistent with the rise of home sales volume over the last several months as reported by the Canadian Real Estate Association. For a fifth straight month, the number of sale pairs[1] entering into the 11 metropolitan indexes was higher than a year earlier. The unsmoothed composite index, seasonally adjusted, was up 0.9% in January, suggesting that the published (smoothed) index could continue its uptrend.
Canadian home sales continue their momentum to start 2021
In January, Canadian home sales increased 2.0% month-on-month, building on Decembers 7.0% gain. On a year-on-year basis, they were up 35.2%. Provincially, sales were up in 8 of 10 provinces in January, with strong gains recorded in PEI (+20.5% m/m) and Alberta (+11.9%). On the flipside, a relatively steep decline was recorded in Nova Scotia (-8.3%). New listings dropped by 13.5% m/m in January. The combination of rising sales and falling new listings brought the months supply of inventory measure to under 1.9 months. The national sales-to-new listings ratio also increased to 90.7% its highest level by far. Every province was in sellers territory in December, and many of those in the eastern part of Canada had ratios over 100% (Quebec: 128.3%; New Brunswick: 116.0%; Nova Scotia: 114.3% and PEI:101.5%). This means that there were more sales than new units listed last month in these provinces. This is a rare situation, but has occurred before in the Atlantic Provinces. However, January marked a first on this front in Quebec. Elsewhere, ratios were particularly elevated in Manitoba (86.1%) and Ontario (88.6). Strong demand and historically tight conditions were reflected in prices. Indeed, Canadian average home prices surged by 4.7% m/m in January. On a year-on-year basis, they were up 22.8%, marking an acceleration from December. However, prices were up in 8 of 10 provinces during the month, with the largest gains occurring in Alberta (+8.1%) and Ontario (7.4%). Compared with the average sales price, the MLS home price index, a more like for like measure, increased 2.0% m/m. Single family home prices rose 2.6% m/m (and a robust 17.4% y/y), whereas apartment prices advanced by a smaller 0.2% m/m (and decelerated to 3.3% y/y). In Toronto, apartment prices increased 0.4% m/m, the first gain in 4 months. Key Implications Home sales picked up right where they left off to start 2021. Demand was likely given a lift by ultra-low mortgage rates, which dropped again during the month. Januarys robust gain coupled with a strong handoff into this year virtually ensures that sales will increase in the first quarter. However, with sales likely running above fundamentally-supported levels, we think some cooling in activity will take place, especially in the second half. A dwindling supply of inventories, when benchmarked against the current sales pace, could also weigh on activity moving forward. With todays data showing a solid gain in prices last month and new supply collapsing across nearly the entire country, markets were historically tight. This points to further strong price gains ahead in the near-term. Also notable was that benchmark condo prices grew for the first time in several months in Toronto. Although supply remains elevated, conditions are becoming tighter than what we saw last fall. This suggests that further gains are in store. Source: https://economics.td.com/ca-existing-home-sales