AGENT LICENSE ID
M19000637
BROKERAGE LICENSE ID
11947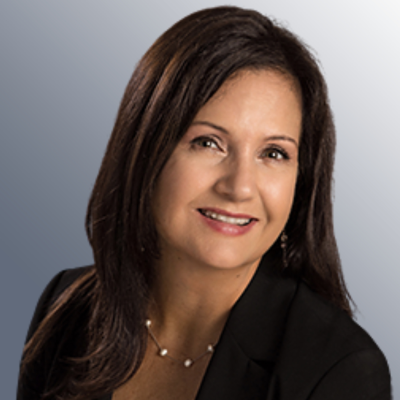 Dee Ann Marcoux
MORTGAGE BROKER
Address:
500-2725 Queensview Drive, Ottawa, Ontario
With over a decade of dedicated customer service experience and a passion for assisting clients in achieving their homeownership dreams, Dee Ann Marcoux is a seasoned mortgage broker committed to providing exceptional service in the mortgage industry. Dee Ann's journey has been marked by a deep understanding of financial dynamics and a genuine desire to guide individuals towards their ideal mortgage solutions.
Armed with a university degree and a business diploma, Dee Ann possesses a strong academic foundation that underpins her expertise in navigating the intricacies of the mortgage market. This educational background, combined with years of professional and entrepreneurial experience, allows her to offer insightful advice tailored to each client's unique financial situation.
As a mortgage broker, Dee Ann thrives on creating seamless experiences for clients, simplifying complex processes, and ensuring a smooth journey from application to closing. She excels at communicating intricate mortgage details in a clear and understandable manner, fostering trust and confidence among her clients.
Dee Ann's proficiency in analyzing financial data and market trends empowers her to provide clients with the best possible options, aligned with their long-term financial goals and she has been praised for her ability to find tailored solutions even in challenging lending scenarios.
With a commitment to client satisfaction, Dee Ann is dedicated to helping individuals and families achieve their homeownership dreams while navigating the complexities of the mortgage landscape. Her proven track record and dedication to providing exceptional service make her an invaluable partner in the journey to secure the perfect mortgage solution.
For expert guidance refinancing or purchasing, and personalized mortgage solutions, connect with Dee Ann at DeeAnn@TheMortgageAdvisors.com or 613-859-1071 today!
---
BLOG / NEWS Updates
Housing market stabilizing as rising interest rates weigh in July
Summary On a seasonally adjusted basis, home sales decreased 0.7% from June to July, a first monthly contraction in six months following the renewed monetary tightening cycle of the Bank of Canada. On the supply side, new listings jumped 5.6% in July, a fourth consecutive monthly increase. Another sign of a loss of momentum in the real estate market is the proportion of listings cancelled during the month, which is back on the rise, a sign that some sellers are discouraged by recent interest rate hikes. Overall, active listing increased by 2.5%, the second monthly gain in a row. As a result, the number of months of inventory (active-listings to sales) increased from 3.1 in June to 3.2 in July. This continues to be higher than the trough of 1.7 reached in the pandemic but remains low on a historical basis. The active-listings to sales ratio is still tighter than its historical average in the majority of Canadian provinces, with only Manitoba indicating a ratio slightly above historical norm. Housing starts in Canada decreased in July (-28.5 to 255.0K, seasonally adjusted and annualized), beating consensus expectations calling for a 244K print. This decline follows the strongest growth ever recorded the previous month. Decreases in housing starts were seen in Ontario (-21.8K to 99.5K), British Columbia (-15.2K to 50.7K), Nova Scotia (-8.1K to 5.8K) and Saskatchewan (-1.9K to 5.3K). Meanwhile, increases were registered in Alberta (+11.9K to 38.5K), Quebec (+3.1K to 38.0K), Manitoba (+2.1K to 10K), New Brunswick (+0.6K to 5.0K), P.E.I. (+0.6K to 1.2K), while starts in Newfoundland (+0.1K to 1.1K) remained essentially unchanged. The Teranet National Bank Composite National House Price Index rose by 2.4% in July after seasonal adjustment. Eight of the 11 markets in the composite index were up during the month: Halifax (+4.9%), Hamilton (+4.4%), Vancouver (+3.9%), Toronto (+3.5%), Victoria (+1.6%), Winnipeg (+1.3%), Ottawa-Gatineau (+0.6%) and Edmonton (+0.3%). Conversely, prices fell in Quebec City (-1.2%), Montreal (-0.9%) and Calgary (-0.3%). https://www.nbc.ca/content/dam/bnc/taux-analyses/analyse-eco/logement/economic-news-resale-market.pdf
Canada: Spectacular jump in house prices in July
Following the recovery of the residential real estate market in recent months, the Teranet-National Bank composite index jumped by 2.4% from June to July, the fourth consecutive monthly increase, but also the second highest price increase ever recorded in a single month after the one observed in July 2006. After a cumulative decline of 8.6% since peaking in April 2022, recent rises in the composite index have erased a part of this correction, which now stands at just 3.8%. Interestingly, the recent upturn in prices has been greatest in the cities that have seen the biggest corrections. However, only four of the 32 CMAs covered have completely erased their price declines: Saint John, Lethbridge, Quebec City and Trois-Rivires. Prices could continue to rise in the third quarter, supported by strong demographic growth and the lack of supply of properties on the market. That said, the deterioration in affordability with recent interest rate hikes in a less buoyant economic context should represent a headwind for house prices thereafter. HIGHLIGHTS: The Teranet National Bank Composite National House Price IndexTM rose by 2.4% in July after seasonal adjustment. After seasonal adjustment, 8 of the 11 markets in the composite index were up during the month: Halifax (+4.9%), Hamilton (+4.4%), Vancouver (+3.9%), Toronto (+3.5%), Victoria (+1.6%), Winnipeg (+1.3%), Ottawa-Gatineau (+0.6%) and Edmonton (+0.3%). Conversely, prices fell in Quebec City (-1.2%), Montreal (-0.9%) and Calgary (-0.3%). From July 2022 to July 2023, the composite index fell by 1.9%, a smaller contraction than in the previous month. Price increases in Calgary (+3.3%), Halifax (+2.1%) and Quebec City (+1.1%) were more than offset by declines in Edmonton (-0.1%), Vancouver (-0.6%), Toronto (-2.1%), Montreal (-2.6%), Victoria (-2.7%), Winnipeg (-5.2%), Ottawa-Gatineau (-5.4%) and Hamilton (-7.9%). https://www.nbc.ca/content/dam/bnc/taux-analyses/analyse-eco/logement/economic-news-teranet.pdf
Housing affordability: Recent improvement will not carry into H2 2023
From National Bank of Canada The second quarter of 2023 saw housing affordability in Canada post a third consecutive improvement. While not as substantial as the previous two betterments, it still marked an advancement for 9 of the 10 markets covered. Taken together, the last three quarters represent a 7.1 percentage point decline for the mortgage payment as a percentage of income (MPPI). While that was a positive development, it pales in light of the 24.6pp worsening in affordability in the two previous years and only brings affordability back to levels last seen a year ago. The MPPI now stands at 59.3%, still way off the average since 2000 of 42.5%. The improvement mostly stemmed from a decrease in home prices. The latter declined 1.2% in the quarter which brings the cumulative decline over the last year to 8.1%. This pullback is the largest observed in a generation but could have bottomed out according to house price index data. The Teranet-National Bank Composite HPI rose 2.2% seasonally adjusted in June, and momentum is expected to continue into the third quarter on the back of strong demographics and a lack of supply in the resale market. Compounding that headwind, after providing marginal respite in Q2 (-3 basis points), mortgage interest rates in July have crept up on the back of further tightening by the Bank of Canada and should be detrimental to affordability in the next report. Moreover, the flip side of restrictive monetary policy is a weakening economic outlook. In such a high interest rate environment, we cannot count on significant wage gains to improve affordability, as we expect the labour market to cool in the second half of the year. HIGHLIGHTS: Canadian housing affordability posted a third consecutive improvement in Q223. The mortgage payment on a representative home as a percentage of income (MPPI) declined 1.6 points, a further pullback following the 3.2-point decrease in Q123. Seasonally adjusted home prices decreased 1.2% in Q223 from Q122; the benchmark mortgage rate (5-year term) edged down 3 bps, while median household income rose 1.2%. Affordability improved in 9 of the ten markets covered in Q2. On a sliding scale of markets from best improvement to deterioration: Toronto, Hamilton, Ottawa-Gatineau, Victoria, Vancouver, Winnipeg, Edmonton, Calgary, Montreal, and Quebec. Countrywide, affordability improved 1.2 pp in the condo portion vs. a 1.8 pp improvement in the non-condo segment. https://www.nbc.ca/content/dam/bnc/taux-analyses/analyse-eco/logement/housing-affordability.pdf