AGENT LICENSE ID
M15000458
BROKERAGE LICENSE ID
10194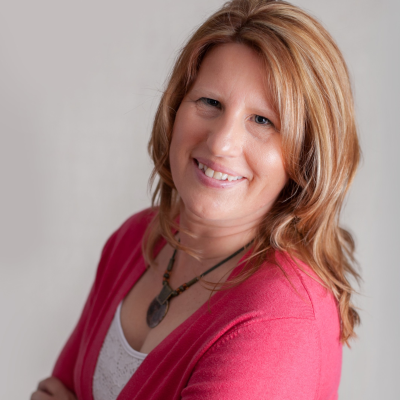 Marg DeBoer
Mortgage Broker
Address:
#5-1253 Silvan Forest Drive, Burlington, Ontario
With 28 years of progressive experience across various industries, check out just a few testimonials
CLIENT TESTIMONIALS
"Working with Marg has made what can be a complicated process so much easier to handle. Because of Marg I am happy and settled into my new home that I didn't even expect to have when I started this process. What a delight it's been to have Marg as my mortgage broker. Thank you Marg!" Ben L.
'Working with Marg to obtain a mortgage on our house was a smooth and efficient process. Marg treated us like we were her only clients; being quick to respond to questions and consistently helpful. I feel like she got us the best rates around, and helped us obtain a secured line of credit at an amazing rate as well. I wouldn't need to use any other mortgage broker! Marg is highly knowledgeable and trustworthy at what she does.'
Sarah & Nate
We were incredibly fortunate to have had a chance to work with Marg on our house refinance! She was attentive, clear, and invested in our experience. Any concerns we had about the process were quickly simplified and addressed. Marg made the entire experience as painless as possible and was truly invested in our little family's wellbeing. I not only would recommend her to other but will be returning to her for any services we may need in the future!
Pamela & Alex
I would highly recommend Marg. I guarantee you will be absolutely thrilled you did. Not only is she excellent at what she does, she is also so thoughtful, understanding and pleasant. She will walk you through everything, explain in detail all your options, remind you when you need to get things done. Marg had all the bases covered and she got me an excellent rate. She always returned all my calls promptly and has given me some solid guidance and for that, I am truly grateful.
Linda
Thank you for your sweet encouragement and supporting us through the smooth and quick process of buying our first home! We appreciate your availability, willingness to connect, and prompt answers to our many questions.
Brad & Natalya
Thank you very much, Marg, for working with us. You are an exceptional listener, you are very knowledgeable, and you are compassionate - helping us to find a solution that works best for us. We look forward to continuing to work with you!
Jaimie & Ruben
EDUCATION IS KEY -- when you have access to the information, and its tailored to you in your situation, you can look at solutions instead of wondering.
---
BLOG / NEWS Updates
Home sales up in February, while new listings still down
Summary On a seasonally adjusted basis, home sales increased 2.3% from January to February, a third monthly gain in five months. The increase was widespread across provinces, with only Manitoba (-7.9%), Nova Scotia (-0.9%), and Alberta (-0.4%) registering decreases. On the supply side, new listings dropped by 7.9% in the month, a sixth decrease in eight months. Still, we continue to see that there is a high proportion of sellers who are changing their minds, as we estimate that about one in five listings have been withdrawned in the last three months. Overall, supply decreased slightly in Canada as testified by the number of months of inventory (active listings to sales) decreasing from 4.2 to 4.1 in February. This remains up from the trough of 1.7 reached in the pandemic but remains low on a historical basis. The active-listings to sales ratio is still tighter than its historical average in the majority of Canadian provinces, with only B.C. and Manitoba indicating a ratio above average. Housing starts in Canada increased in February (+27.4K to 244.0K, seasonally adjusted and annualized), which was above consensus expectations calling for a 220K print. This jump almost fully erased Januarys 32.4K pullback. In urban areas, increases in housing starts were seen in Ontario (+26.4K to 98.4K), the Prairies (+10.5K to 43.8K), Quebec (+5.1K to 40.4K) and the Maritimes (+0.8K to 5.8K). Starts in BC (-12.8K to 33.7K), meanwhile, declined to their lowest level since March 2022 on a weakness in multiples (-12.3K to 28.4K) while single units starts were essentially steady (-0.5K to 5.3K). The Teranet-National Bank Composite National House Price Index decreased by 0.5% in February compared to the previous month and after seasonal adjustment, the tenth consecutive monthly decrease. After seasonal adjustment, 7 of the 11 markets in the composite index were down during the month: Toronto (-2.7%), Calgary (-2.4%), Halifax (-1.8%), Edmonton (-0.8%), Hamilton (-0.3%), Montreal (-0.3%) and Ottawa-Gatineau (-0.2%). Conversely, prices increased in Vancouver (+3.8%), Victoria (+1.9%) and Quebec City (+0.1%). while they remained stable in Winnipeg. https://www.nbc.ca/content/dam/bnc/taux-analyses/analyse-eco/logement/economic-news-resale-market.pdf
Canada: Prices still down in February
From National Bank of Canada The Teranet-National Bank Index continued to decline in February so that the cumulative decline in prices since their peak in May 2022 totaled 11.2%, the largest contraction in the index ever recorded. The current decline in prices has even surpassed the 9.2% loss in value that occurred during the 2008 financial crisis. With the Bank of Canada expected to keep its policy rate in restrictive territory well into 2023 and mortgage rates remaining high, we believe that the impact on property prices should continue to be felt in the coming months. All in all, we still anticipate a total correction of about 15% nationally by the end of 2023, but this assumes that policy rate hikes are over and declines begin at year-end. Although corrections are being seen in all markets covered by the index, the CMAs that have seen the largest price growth over the past two years are also those that have seen the largest declines to date. Ontario, British Columbia and the Maritimes thus appear to be more vulnerable, while the Prairie markets are less vulnerable, as affordability issues are less acute. HIGHLIGHTS: The Teranet-National Bank Composite National House Price Index decreased by 0.5% in February compared to the previous month and after seasonal adjustment, the tenth consecutive monthly decrease. After seasonal adjustment, 7 of the 11 markets in the composite index were down during the month: Toronto (-2.7%), Calgary (-2.4%), Halifax (-1.8%). Edmonton (-0.8%), Hamilton (-0.3%), Montreal (-0.3%) and Ottawa-Gatineau (-0.2%). Conversely, prices increased in Vancouver (+3.8%), Victoria (+1.9%) and Quebec City (+0.1%), while they remained stable in Winnipeg. From February 2022 to February 2023, the composite index decreased by 4.7%, the second consecutive month in which the annual change in the index was in negative territory. Price increases in Calgary (8.8%), Quebec (5.0%). Edmonton (1.9%) and Montreal (0.8%) were entirely offset by decreases in Victoria (-1.4%), Ottawa-Gatineau (-2.3%), Winnipeg (-2.7%), Halifax (-3.2%), Vancouver (-3.9%), Toronto (-8.8%), and Hamilton (-14.0%). https://www.nbc.ca/content/dam/bnc/taux-analyses/analyse-eco/logement/economic-news-teranet.pdf
Housing affordability: First improvement in over 2 years
For the first time in 9 quarters, housing affordability improved in Canada. Not only was it the largest improvement in over 3 years, but it also ended the longest sequence of declining home affordability since the 1986-89 episode. Still, that is not to say that the median home is now affordable in Canada as the mortgage payment as a percentage of income (MPPI) registered at 64.6%, the second highest level since 1981. Feeding into the refinement, home prices declined for a second consecutive quarter and did so at the fastest pace since 1990. Although our 5-year benchmark mortgage rate used to calculate affordability rose by 17 bps in the fourth quarter, that was more than compensated for by falling prices and still rising incomes. The slight rise in rates nonetheless brought the benchmark rate to its highest level since 2008. Preliminary data for the first quarter of 2023 as well as our outlook for monetary policy in Canada suggest that we may be peaking in terms of mortgage interest rates. The current level for interest rates is restrictive and signals that home price declines are not over yet. Moreover, incoming data for the first quarter of 2023 confirms that prices have weakened while resale market data from CREA indicates that sales have significantly declined with listings concurrently increasing. Given our view for further declines in home price and decreasing mortgage rates, we expect affordability to improve in the coming quarters. HIGHLIGHTS: Canadian housing affordability improved for the first time in 9 quarters in Q422. The mortgage payment on a representative home as a percentage of income (MPPI) declined 2.1 points, a pullback from the 4.0-point increase in Q322. Seasonally adjusted home prices decreased 3.9% in Q422 from Q322; the benchmark mortgage rate (5-year term) rose 17 bps, while median household income rose 1.0%. Affordability improved in 8 of the ten markets covered in Q4. On a sliding scale of markets from best improvement to deterioration: Victoria, Hamilton, Toronto, Vancouver, Ottawa-Gatineau, Montreal, Winnipeg, Quebec, Edmonton, Calgary. This was the first time in 9 quarters that a majority of markets improved. Countrywide, affordability improved 0.6 pp in the condo portion vs. a 2.9 pp improvement in the non-condo segment. https://www.nbc.ca/content/dam/bnc/taux-analyses/analyse-eco/logement/housing-affordability.pdf