AGENT LICENSE ID
M16002902
BROKERAGE LICENSE ID
11621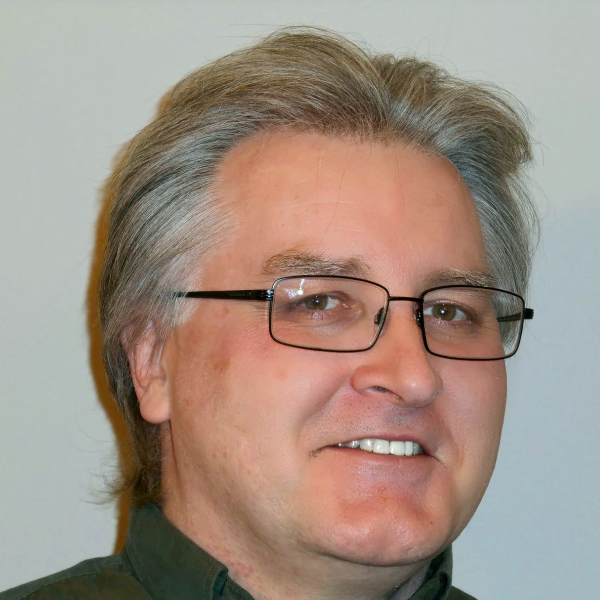 Mark Benkovic, B.A.
Independent Mortgage Agent
Address:
50 Ottawa Street South, Unit 102, Kitchener, Ontario
BROWSE
PARTNERS
It PAYS to shop around.

Many Canadian homeowners pay too much for their homes because they are not getting the best mortgage financing available in the market.

The mortgage process can be intimidating for homeowners, and some financial institutions don't make the process any easier.

But I'm here to help!

I'm a VERICO (Excel Mortgage Canada Connection) Mortgage Advisor and I'm an independent, unbiased, expert, here to help you move into a home you love.

I have access to mortgage products from over forty lenders at my fingertips and I work with you to determine the best product that will fit your immediate financial needs and future goals.

VERICO mortgage specialists are Canada's Trusted Experts who will be with you through the life of your mortgage.

I save you money by sourcing the best products at the best rates – not only on your first mortgage but through every subsequent renewal.
So whether you're buying a home, renewing your mortgage, refinancing, renovating, investing, or consolidating your debts — I'm the VERICO Mortgage Advisor who can help you get the right financing, from the right lender, at the right rate.
---
BLOG / NEWS Updates
A good credit report and credit score are important factors in determining whether or not you will be approved for a mortgage. Here are some simple steps you can take to maintain a good credit history, and improve your chances of being approved.
What is a Credit Score Your credit score is a number that illustrates your financial health at a specific point in time. It also serves as an indicator of your financial past, and how consistently you pay off your bills and debts. This is one of the factors mortgage professionals consider in qualifying you for a mortgage. How to Check Your Credit Score To find out your credit score, contact Canadas two credit-reporting agencies: Equifax Canada at www.equifax.ca and TransUnion Canada at www.transunion.ca. For a fee, these agencies will provide you with an online copy of your credit score as well as a credit report a detailed summary of your credit history, employment history and personal financial information on file. You can also obtain a free copy of your credit report by mail. If you find any errors in your report, notify the credit-reporting agency and the organization responsible for the inaccuracy immediately. If You Do Not Have a Credit Score Its important to begin building a credit history as early as possible. You can begin to build one by applying for and responsibly using a credit card. Your financial institution or mortgage professional can help. How to Improve Your Credit Score Demonstrating your ability to manage credit is key to maintaining a good credit score. There are a number of things you can do to improve your credit score. These include: Always pay your bills in full and on time. If you cannot pay the full amount, try to pay at least the required minimum shown on your monthly statement. Pay off your debts (such as loans, credit cards, lines of credit, etc.) as quickly as possible. Never go over the limit on your credit cards, and try to keep your balances well below the limits. Reduce the number of credit card or loan applications you make. Once your credit score has improved, work with your mortgage professional to obtain a mortgage that works for you. Find Out More To find out more about credit scores and reports, visit the Financial Consumer Agency of Canada website and download or request a free copy of their guide, Understanding Your Credit Report and Credit Score. This guide provides practical, straightforward information on how to obtain and understand your credit report and score, as well as how to build and maintain a good credit history.
CMHC's 2017 Mortgage Consumer Survey
In March 2017, CMHC completed an online survey of 3,002 recent mortgage consumers, all prime household decision-makers who had undertaken a mortgage transaction in the past 12 months. Sixty-five percent had undergone a mortgage renewal, 15% had refinanced their mortgage, and 20% had purchased a home with mortgage financing (11% First-Time Buyers and 9% Repeat Buyers). CMHC has conducted this survey since 1999. It is the largest and most comprehensive survey of its kind in Canada. The Home Buying Process Sixty-four percent of First-Time Buyers indicated they were renting before purchasing, and 34% lived with family. Wanting to buy their first home (37%) and feeling financially ready (31%) were the most important reasons First-Time Buyers gave for purchasing a home in the past year. Low interest rates was the most important reason noted by Repeat Buyers at 33%. Fifty-three percent of buyers were aware of the latest mortgage qualification changes, and 19% noted that it impacted their purchase decision. For example, 11% of buyers said they increased their down payment, 6% purchased a smaller home, 5% purchased in a dfferent location, and 3% delayed their purchase. Buyers interact with a wide variety of people, and are most likely to consult a real estate agent (72%), or look to a family member or mortgage lender for advice (both at 57%). Forty-one percent reported interacting with a mortgage broker. Of all interactions, real estate agents were noted as most valuable. Seventy-one percent of First-Time Buyers accessed savings for their down payment, while 18% received a gift from a family member. Click here to read more....