AGENT LICENSE ID
M22002696
BROKERAGE LICENSE ID
11995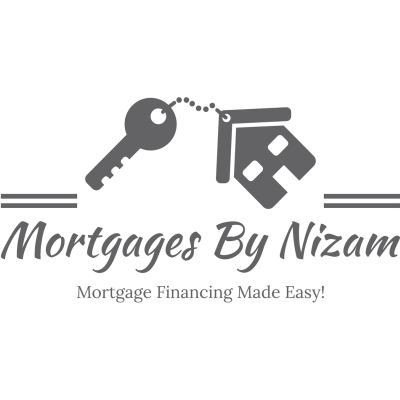 Nizam Mohamed
Mortgage Agent
Address:
Hillson Court, Brampton, Ontario
Welcome to Mortgages By Nizam.
For first-time home buyers and even experienced homeowners, mortgage financing can be a difficult endeavour! The mortgage process itself can be intimidating, and some financial institutions don't make the process any easier.
Competitive mortgage products do exist and I can help you acquire them!!!
As your Ultimate Mortgage Advisor, Mortgages By Nizam is here to break down barriers, educate and guide you through the mortgage financing process. I have access to mortgage products from over sixty lenders and work with you to determine the best product that fits your immediate financial needs and future goals.
I will support you through the life of your mortgage, saving you money by sourcing the best products at the best rates – not only on your first mortgage, but through every subsequent renewal. I am the Ultimate Mortgage Advisor who obtains the best financing, from the best lender, at the best rates. I can acquire financing for:
New Home Purchase
Mortgage Renewal
Refinancing
Renovation
Investing
Debt Consolidation
Private Loans
Commercial Financing
Want more information? Feel free to arrange a call back, sign up for my newsletter or rate updates, or even try the mortgage calculator or qualifier. Don't forget to follow me on Facebook for the latest news and trends in the mortgage industry.
I look forward to acquiring the perfect mortgage product that will put a long-lasting smile on your face!
If you want the best mortgage or financing solution for you, contact me now!
---
BLOG / NEWS Updates
Housing Market Monitor: Housing market slowed in August as interest rates weigh in
Summary On a seasonally adjusted basis, home sales decreased 4.1% from July to August, a second monthly contraction in a row following the renewed monetary tightening cycle of the Bank of Canada. On the supply side, new listings increased 0.8% in August, a fifth consecutive monthly increase. Another sign of a loss of momentum in the real estate market is the proportion of listings cancelled during the month, which continues to rise, a sign that some sellers are discouraged by recent interest rate hikes. Overall, active listing increased by 1.9%, a third monthly gain in a row. As a result the number of months of inventory (active-listings to sales) increased from 3.2 in July to 3.4 in August. This continues to be higher than the trough of 1.7 reached in the pandemic but remains low on a historical basis. The active-listings to sales ratio is still tighter than its historical average in every province. Housing starts in Canada decreased slightly in August (-2.4K to 252.8K, seasonally adjusted and annualized), beating consensus expectations calling for a 250K print. Decreases in housing starts were seen in Ontario (-14.9K to 84.6K), Manitoba (-3.2K to 6.8K), and Nova Scotia (-2.5 to 3.2K). Meanwhile, increases were registered in Quebec (+14.8K to 53.1K), New Brunswick (+2.1 to 7.1K), Alberta (+1.1K to 39.6K), and Saskatchewan (+0.2K to 5.5), while starts in Newfoundland (1.1K), P.E.I. (1.2K), and B.C. (50.7K) remained unchanged. The Teranet-National Bank Composite National House Price Index rose by 1.6% in August after seasonal adjustment. All 11 markets in the composite index were up during the month: Calgary (+3.5%), Vancouver (+2.8%) and Hamilton (+2. 4%) reported stronger-than-average growth, while Halifax (+1.4%), Quebec City (+1.3%), Toronto (+1.2%), Ottawa-Gatineau (+1.1%), Edmonton (+1.1%), Winnipeg (+0.7%), Montreal (+0.7%) and Victoria (+0.2%) were less vigorous. https://www.nbc.ca/content/dam/bnc/taux-analyses/analyse-eco/logement/economic-news-resale-market.pdf
Housing shortages in Canada: Updating how much housing we need by 2030
From CMHC Key Highlights To restore affordability, we maintain our 2022 projection that Canada will need 3.5 million more units on top of whats already being built. Weve adjusted our 2030 projection for how many housing units there will be in Canada in 2030 based on current rates of new construction. Our most recent projection is 18.2 million units, down from our 2022 estimate of 18.6 million. This is largely due to the shortfall in housing construction. About 60% of the 3.5 million housing unit gap is in Ontario and British Columbia. This is because housing supply hasnt kept up with demand over the past 20 years in some of the largest urban centres. Additional supply will also be needed in Quebec. Once considered affordable, the province has become less affordable over the last few years. More supply need is also projected for Alberta due to strong economic growth. Other provinces remain affordable to households with an average level of disposable income. However, challenges remain for low-income households in accessing housing that is affordable across Canada. In addition to our baseline scenario of 3.5 million additional units being needed to restore affordability by 2030, we offer 2 alternate scenarios: a high-population- growth scenario and a low-economic-growth scenario. We provide regional highlights for areas across the country. https://assets.cmhc-schl.gc.ca/
Bank of Canada maintains policy rate, continues quantitative tightening
The Bank of Canada on Wednesday held its target for the overnight rate at 5%, with the Bank Rate at 5% and the deposit rate at 5%. The Bank is also continuing its policy of quantitative tightening. Inflation in advanced economies has continued to come down, but with measures of core inflation still elevated, major central banks remain focused on restoring price stability. Global growth slowed in the second quarter of 2023, largely reflecting a significant deceleration in China. With ongoing weakness in the property sector undermining confidence, growth prospects in China have diminished. In the United States, growth was stronger than expected, led by robust consumer spending. In Europe, strength in the service sector supported growth, offsetting an ongoing contraction in manufacturing. Global bond yields have risen, reflecting higher real interest rates, and international oil prices are higher than was assumed in the July Monetary Policy Report (MPR). The Canadian economy has entered a period of weaker growth, which is needed to relieve price pressures. Economic growth slowed sharply in the second quarter of 2023, with output contracting by 0.2% at an annualized rate. This reflected a marked weakening in consumption growth and a decline in housing activity, as well as the impact of wildfires in many regions of the country. Household credit growth slowed as the impact of higher rates restrained spending among a wider range of borrowers. Final domestic demand grew by 1% in the second quarter, supported by government spending and a boost to business investment. The tightness in the labour market has continued to ease gradually. However, wage growth has remained around 4% to 5%. Recent CPI data indicate that inflationary pressures remain broad-based. After easing to 2.8% in June, CPI inflation moved up to 3.3% in July, averaging close to 3% in line with the Banks projection. With the recent increase in gasoline prices, CPI inflation is expected to be higher in the near term before easing again. Year-over-year and three-month measures of core inflation are now both running at about 3.5%, indicating there has been little recent downward momentum in underlying inflation. The longer high inflation persists, the greater the risk that elevated inflation becomes entrenched, making it more difficult to restore price stability. https://www.bankofcanada.ca/2023/09/fad-press-release-2023-09-06/