AGENT LICENSE ID
M08000257
BROKERAGE LICENSE ID
11947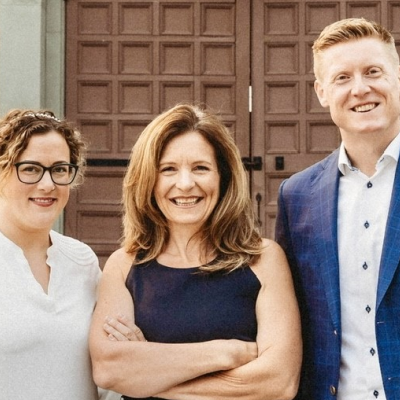 Susanna Penning
Mortgage Agent
Address:
2725 Queensview Dr Suite 500, Ottawa, Ontario
BROWSE
PARTNERS
OUR VISION
Our vision is to be the preferred and most-trusted mortgage broker in Ottawa, and hence develop a solid base of clients who continually repeat and refer.
OUR MISSION
We will achieve this mission with a team of solid professionals who continually set an industry standard for excellence and integrity. We'll strive to provide each client, with unique and individual needs, an experience that cannot be found elsewhere. Through the highest level of professional competence, we'll finalize your most important financial transaction with seamless perfection.
OUR CULTURE
Integrity

Efficiency

Compliance

Fun

Positivity

Teamwork

Commitment

Respect

Reliability

Consistency

Accuracy

Perseverance
When it comes to your mortgage, your interest is our interest.
We will simplify a mortgage for you. It doesn't have to be difficult. Our 30 years of combined experience in the financial industry provides us with the knowledge we need to get you a great rate while providing excellent customer service to help your home ownership dreams become a reality.
Let Me Show You How I am Different…
The Mortgage Advisors has a dedicated team of elite brokers and agents that will do what it takes to secure the right mortgage for you by:
Working for you. Your Mortgage Expert understands the needs of clients and the complexities involved in obtaining and communicating their financing requirements.
Representing you. Your Mortgage Expert does business with a variety of lenders compared to traditional institutions concerned in selling only "their" product.
Utilizing their independence. Your Mortgage Expert has access to a wide range of Financial Services and Products to ensure financing requirements are met precisely with the customers' best interest in mind.
Having a strong understanding of the marketplace. Your Mortgage Expert will shop for the best deal, without the inconvenience of setting up appointments and the subsequent credit inquiries.
Maintaining a professional standard. Your Mortgage Expert is required to be registered with the Ministry of Finance and complete the required educational programs ongoing.
Upholding strict confidentiality. Integrity that you can trust.
Providing you with peace of mind. Working with you, "Working for you".
---
BLOG / NEWS Updates
Who are the working women in Canada's top 1%?
Even though working women are now more educated than working men, they are still outnumbered in top income groups, accounting for one in five workers in the top 1% in 2015. Research shows that characteristics such as education, work experience and occupation continue to leave a substantial portion of the overall gender earnings gap unexplained. Some analysts point to the underrepresentation of women in top earnings groups as a further factor contributing to the overall gap. This study provides the first gender-based analysis of workers in the top 1% in Canadathose employed with a total income of $270,900 or more, based on the 2016 Census of Population, and provides new information on the socio-economic characteristics of women who have broken through the glass ceiling. The results of this study will be updated as new information becomes available. Working women in the top 1% are younger and more educated than their male counterparts Working women in the top 1% in 2015 were relatively younger than their male counterparts, and had higher levels of education. Specifically, 74.2% of women had obtained a bachelors degree or more, compared with 70.0% of their male counterparts. Further, women were more likely than their male counterparts to have studied in fields such as health or related fields, social and behavioural sciences and law. Conversely, women in the top 1% were less likely than men to have studied architecture, engineering and related technologies and business, management and public administration.
Bank of Canada maintains overnight rate target at 1 ¾ per cent
The Bank of Canada today maintained its target for the overnight rate at 1 per cent. The Bank Rate is correspondingly 2 per cent and the deposit rate is 1 per cent. The global economic expansion continues to moderate, with growth forecast to slow to 3.4 per cent in 2019 from 3.7 per cent in 2018. In particular, growth in the United States remains solid but is expected to slow to a more sustainable pace through 2019. However, there are increasing signs that the US-China trade conflict is weighing on global demand and commodity prices. Global benchmark prices for oil have been about 25 per cent lower than assumed in the October Monetary Policy Report (MPR). The lower prices primarily reflect sustained increases in US oil supply and, more recently, increased worries about global demand. These worries among market participants have also been reflected in bond and equity markets. The drop in global oil prices has a material impact on the Canadian outlook, resulting in lower terms of trade and national income. As well, transportation constraints and rising production have combined to push up oil inventories in the west and exert even more downward pressure on Canadian benchmark prices. While price differentials have narrowed in recent weeks following announced mandatory production cuts in Alberta, investment in Canadas oil sector is projected to weaken further.