AGENT LICENSE ID
M08000257
BROKERAGE LICENSE ID
11947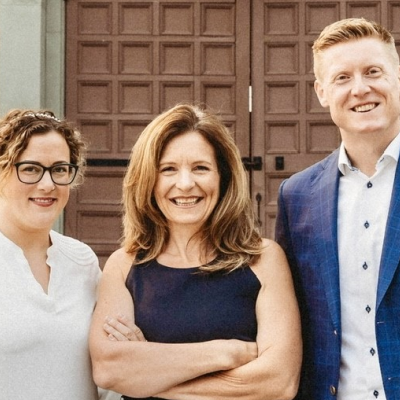 Susanna Penning - Your Mortgage Specialist
Mortgage Agent
Address:
2725 Queensview Dr Suite 500, Ottawa, Ontario
BROWSE
PARTNERS
OUR VISION
Our vision is to be the preferred and most-trusted mortgage agent team in Ottawa, and hence develop a solid base of clients who continually repeat and refer.
OUR MISSION
We will achieve this mission with a team of solid professionals who continually set an industry standard for excellence and integrity. We'll strive to provide each client, with unique and individual needs, an experience that cannot be found elsewhere. Through the highest level of professional competence, we'll finalize your most important financial transaction with seamless perfection.
OUR CULTURE
Integrity

Efficiency

Compliance

Fun

Positivity

Teamwork

Commitment

Respect

Reliability

Consistency

Accuracy

Perseverance
When it comes to your mortgage, your interest is our interest.
We will simplify a mortgage for you. It doesn't have to be difficult. Our 30 years of combined experience in the financial industry provides us with the knowledge we need to get you a great rate while providing excellent customer service to help your home ownership dreams become a reality.
Let Me Show You How I am Different…
Your Mortgage Specialists

have a dedicated team of elite agents that will do what it takes to secure the right mortgage for you by:
Working for you. Your Mortgage Specialist understands the needs of clients and the complexities involved in obtaining and communicating their financing requirements.
Representing you. Your Mortgage Specialist does business with a variety of lenders compared to traditional institutions concerned in selling only "their" product.
Utilizing their independence. Your Mortgage Specialist has access to a wide range of Financial Services and Products to ensure financing requirements are met precisely with the customers' best interest in mind.
Having a strong understanding of the marketplace. Your Mortgage Specialist will shop for the best deal, without the inconvenience of setting up appointments and the subsequent credit inquiries.
Maintaining a professional standard. Your Mortgage Specialist is required to be registered with the Ministry of Finance and complete the required educational programs ongoing.
Upholding strict confidentiality. Integrity that you can trust.
Providing you with peace of mind. Working with you, "Working for you".
---
BLOG / NEWS Updates
PROMISES, PROMISES AND MORE PROMISES
Canadas Parliament re-convened today with a ceremonial Speech from the Throne delivered by the Governor General. Canadas continued response to the COVID-19 pandemic took centre-stage, while providing a lens for a plethora of broader promises: an extension of the wage subsidy, expanded employment insurance, investments in childcare, reaffirmed commitments to universal pharmacare, and green infrastructure investments among many others. Given the exhaustive list of priorities, this Speech is unlikely to bring the minority government down as it provides plenty of hooks for negotiations in the lead-up to a Fall update where details will be laid out. It clearly signals more fiscal spending ahead for Canada leaving the question not if but how much. But this was largely channeled ahead, so the market reaction has been mutedor more likely, it is eclipsed by broader US and global developments. There is little beyond lip service by way of fiscal restraint. This will be left to the Finance Minister to make inevitable trade-offs in her first budget this Fall, particularly as she may need to reserve some firepower for second waves. Source: Scotiabank https://www.scotiabank.com/ca/en/about/economics/economics-publications/post.other-publications.fiscal-policy.fiscal-pulse.federal.federal-budget-analysis.federal-throne-speech--september-23--2020-.html
Home affordability improved in Q2 2020
Housing affordability in Canadas large urban centres improved in the second quarter of 2020 after having deteriorated in the two prior quarters. Higher incomes helped in Q2 but the largest portion of the improvement came in the form of lower interest rates. Indeed, the latter declined 19 basis points in the quarter, reflecting the easing from the central bank. Combined, income and mortgage rates were more than enough to offset the increase in home prices. Still, the decline in interest rates on a quarterly average basis does not completely reflect the change in 5-year mortgage rates since the beginning of the COVID-19 pandemic. The February to June decline in mortgage interest rates was a much more significant 41 basis points. Looking ahead, the preliminary data for rates shows additional improvements in the third quarter of the year (cumulatively they are down over 70 bps). While we expect this to help affordability, home prices should remain resilient based on the latest resale market data showing record sales volumes. Homebuyers have rushed back to the market after having delayed purchases and are now being offered record-low interest rates. Once pent-up demand is exhausted, the Canadian housing market will still have to face high levels of unemployment and reduced household formation due to lower immigration.