AGENT LICENSE ID
M08000257
BROKERAGE LICENSE ID
11947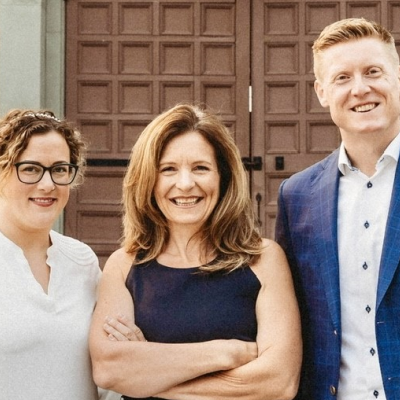 Susanna Penning - Your Mortgage Specialist
Mortgage Agent
Address:
2725 Queensview Dr Suite 500, Ottawa, Ontario
BROWSE
PARTNERS
OUR VISION
Our vision is to be the preferred and most-trusted mortgage agent team in Ottawa, and hence develop a solid base of clients who continually repeat and refer.
OUR MISSION
We will achieve this mission with a team of solid professionals who continually set an industry standard for excellence and integrity. We'll strive to provide each client, with unique and individual needs, an experience that cannot be found elsewhere. Through the highest level of professional competence, we'll finalize your most important financial transaction with seamless perfection.
OUR CULTURE
Integrity

Efficiency

Compliance

Fun

Positivity

Teamwork

Commitment

Respect

Reliability

Consistency

Accuracy

Perseverance
When it comes to your mortgage, your interest is our interest.
We will simplify a mortgage for you. It doesn't have to be difficult. Our 30 years of combined experience in the financial industry provides us with the knowledge we need to get you a great rate while providing excellent customer service to help your home ownership dreams become a reality.
Let Me Show You How I am Different…
Your Mortgage Specialists

have a dedicated team of elite agents that will do what it takes to secure the right mortgage for you by:
Working for you. Your Mortgage Specialist understands the needs of clients and the complexities involved in obtaining and communicating their financing requirements.
Representing you. Your Mortgage Specialist does business with a variety of lenders compared to traditional institutions concerned in selling only "their" product.
Utilizing their independence. Your Mortgage Specialist has access to a wide range of Financial Services and Products to ensure financing requirements are met precisely with the customers' best interest in mind.
Having a strong understanding of the marketplace. Your Mortgage Specialist will shop for the best deal, without the inconvenience of setting up appointments and the subsequent credit inquiries.
Maintaining a professional standard. Your Mortgage Specialist is required to be registered with the Ministry of Finance and complete the required educational programs ongoing.
Upholding strict confidentiality. Integrity that you can trust.
Providing you with peace of mind. Working with you, "Working for you".
---
BLOG / NEWS Updates
Minister Morneau announces new benchmark rate for qualifying insured mortgages
For many Canadians, their home is the most important investment they will make in their lifetime. That is why the Government of Canada has introduced measures to help more Canadians achieve their housing needs while also taking measured actions to contain risks in the housing market. A stable and healthy housing market is part of a strong economy, which is vital to building and supporting a strong middle class. Today, Minister of Finance, Bill Morneau, announced changes to the benchmark rate used to determine the minimum qualifying rate for insured mortgages, also known as the stress test. These changes will come into effect on April 6, 2020. The new benchmark rate will be the weekly median 5-year fixed insured mortgage rate from mortgage insurance applications, plus 2%. This follows a recent review by federal financial agencies which concluded that the minimum qualifying rate should be more dynamic to better reflect the evolution of market conditions. Overall, the review concluded that mortgage standards are working to ensure that home buyers are able to afford their homes even if interest rates rise, incomes change, or families are faced with unforeseen expenses. This adjustment to the stress test will allow it to be more representative of the mortgage rates offered by lenders and more responsive to market conditions. The Office of the Superintendent of Financial Institutions (OSFI) also announced today that it is considering the same new benchmark rate to determine the minimum qualifying rate for uninsured mortgages. OSFI is seeking input from interested stakeholders on this proposal before March 17, 2020.
The Contagion of Fear
Fears of a possible coronavirus pandemic are sweeping the world. Markets are jittery with little hard data to go on. With the first case now reported in Canada, many are recalling the 2003 SARS where Canada was one of the epicenters. Arguably the biggest (economic) lesson from that experience is that fear is the biggest risk to the outlook. The impact of the SARS pandemic on the Canadian economy is difficult to estimate, confounded as it was by the slowing US economy, the invasion of Iraq and other events, but the Bank of Canada estimated -0.6ppt hit to annualized growth in Q2-2003, or just over 0.1% on the level of GDP. While it is premature to predict the path of todays coronavirus outbreak, we estimate that a SARS-equivalent pandemic today could have a similar impact on the Canadian economy with an estimated hit of just over 0.1% on the level of GDP by mid-2020, at which point a pandemic should be contained. This estimate is subject to a significant degree of uncertainty with risks skewed to a potentially larger impact. The effect should not be significant enough to trigger a broader economic malaise, but could this finally push Governor Poloz over the line to proactively stimulate the economy in his next rate call? Source: https://www.scotiabank.com/content/dam/scotiabank/sub-brands/scotiabank-economics/english/documents/insights-views/2020-01-27_IV.pdf