AGENT LICENSE ID
17002834
BROKERAGE LICENSE ID
11707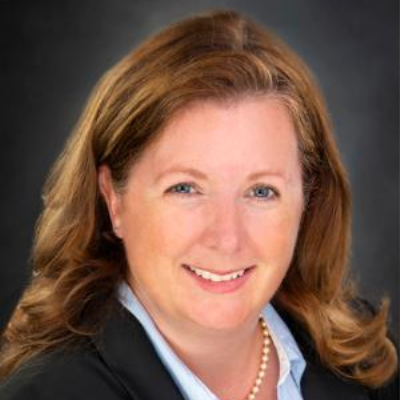 Lisa Purchase
Mortgage Broker
Address:
1370 Killarney Beach Rd, Lefroy, Ontario
BROWSE
PARTNERS
From Mortgages to Lines of Credit;
Car Loans to Car, Home and Life Insurance;
Credit Cards to RSP Investing;
Myself and The Mortgage Station should be your first stop for almost anything to do with a dollar.
"No" at the bank, "yes" at the Station!
It PAYS to let me shop around for you.

The mortgage process can be intimidating for homeowners, and some financial institutions don't make the process any easier.

But I'm here to help!

I'm a VERICO Mortgage Advisor and I'm an independent, unbiased, expert, here to help you move into a home you love.

I have access to mortgage products from over forty lenders at my fingertips and I work with you to determine the best product that will fit your immediate financial needs and future goals.

I am a VERICO mortgage specialist and we are Canada's Trusted Experts. I will be with you through the life of your mortgage.

I save you money by sourcing the best products at the best rates – not only on your first mortgage but through every subsequent renewal. So whether you're buying a home, renewing your mortgage, refinancing, renovating, investing, or consolidating your debts — I'm the VERICO Mortgage Advisor who can help you get the right financing, from the right lender, at the right rate.
---
BLOG / NEWS Updates
Fixed versus Variable Penalties
I sat there with tears in my eyes and a lump in my stomach and felt like a complete and utter failure. My husband and I were parents to a beautiful one year old and we had decided for me to stay home since daycare was going to cost more than 3/4 of my income. We were young and we were in debt. The value of our house had risen significantly and we wanted to use some equity to pay off our debt and sleep better at night. Everything was fine, we were approved without problem, then the bomb was dropped on us . .we found out that we would have to pay almost $8000 in penalties to break our mortgage! $8000!!! We didnt have that kind of money! We were doing our best but had not realized how expensive a baby on one income was (oh, how naive we were). How did this happen? Were smart people who read all of the paperwork before we signed it (so we thought). If wed had a variable rate mortgage, our penalty and administrative fees would have been less than $1000. We chose a five year fixed rate because thats the smart thing to do, interest rates are always changing, and you dont know what the rates are going to look like next year. Ive since found out that interest rates are not as scary as the news portrays them. The Bank of Canada meets 7 - scheduled in advance -times each year to look at the prime rate. The prime rate has increased by more than 0.25% only ONE time in the last ten years. Were Canadian! We dont like shocks! Slow and steady could be our motto! Thankfully the Bank of Canada likes to be boring, dependable, and stay the course. #BoringIsSexyInCanada I never want anyone to feel like I felt that day. Understanding your options is a top priority for me. I translate industry speak into regular English so that my clients understand ALL of their options and the possible outcomes of their choices. Ill ask you lots of questions to fully understand your needs and meet those needs with a loan from one of the many lenders I deal with. Straight answers, no surprises, an expert on your side.
Similar Housing Demand Conditions in Canada and US
Housing markets in Canada and the US are sizzling. Recent headlines have used superlatives to describe housing market conditions in both countries and the data do back this up. Still, a closer look reveals some interesting distinctions as well. Home price and sales metrics show that while the US market is hot, Canadas is hotter. For example, existing home sales, which make up the majority of overall sales in both countries, is well above historical averages, but Canadian home sales have outperformed. As of March 2021, home sales in Canada were 75% higher than the average over 2018 and 2019, while it was 13% above in the US. Likewise, home prices also spiked. In Canada, the average home sold was 32% more expensive than what it was a year ago, and it was 17% higher stateside. From a high level, the list of commonalties across markets during the pandemic is longer than the areas of difference, particularly on the demand side. Perhaps the most influential demand-side driver has been historically low mortgage rates. Responding to the impacts of the pandemic, the Bank of Canada and the Federal Reserve slashed rates and enacted large quantitative easing programs early last year, resulting in a sharp drop in borrowing costs. Given that the US conventional mortgage rate is a 30-year rate compared to Canadas 5-year benchmark, borrowing costs fell faster in America as flight to safety flows lowered longer term yields at the onset of the pandemic. Source:https://economics.td.com/housing-heat-check
CANADA HOUSING MARKET and new stress test
Canadian home sales took a turn in April 2021, declining by 12.5% (sa m/m) from the highest level on record in March 2021. Listings followed suit, falling by 5.4% (sa m/m). While both sales and listings decreased in April, the smaller decline in listings further eased the national-level sales-to-new listings to 75.2% from record high readings earlier this year (the highest being 91% in January). While this is a move in the right direction towards a better supply-demand balance, the ratio is still significantly higher than its long-term average of 54.5%. As a result of this persistent tightness in the housing market, the composite MLS Home Price Index (HPI) rose by 2.4% (sa m/m). This is a deceleration in price gains from paces observed over the last two months, owing in the most part to a slowing in prices for single-family homes and townhouses. Apartments, which had remained relatively close to pre-pandemic levels before accelerating earlier this year have maintained momentum in April. Movements in the housing market this month continued to be broad-based rather than market-specific, as declines in sales were spread out across much of the country. The Office of the Superintendent of Financial Institutions (OSFI) also announced that, effective June 1, the minimum qualifying rate for uninsured mortgages (i.e., residential mortgages with a down payment of 20 percent or more) will be the greater of the mortgage contract rate plus 2 percent or 5.25 percent.