AGENT LICENSE ID
M08002638
BROKERAGE LICENSE ID
12114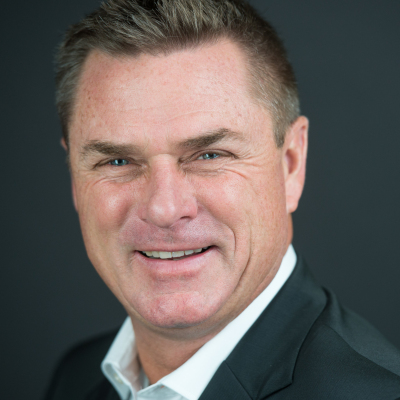 Robb Nelson
Broker
Address:
136 St. Clair St, Chatham, Ontario
Robb Nelson has over 25 years experience in professional business development and business administration, along with over 15 years licensed experience in the Mortgage Broker Industry. Robb defines and articulates the organization's vision together with developing innovative strategies for reaching its goals.
Robb Nelson is a visionary leader that has a firm grasp on the journey to achieve great things with FamilyLending.ca. He is a living example of the Company's Motto "Our Family Taking Care of Your Family".

His depth of caring about the "little things", "the detail" is a refreshing leadership element creating an environment that captures the WIN WIN WIN in everything we do, for our clients, for our members and for our family of employee colleagues that work so diligently each day to bring value to all those who we serve.

Robb's ability to ignite, inspire and support a working relationship with his team is empowering and one that promotes self-motivation. His famous words " you must dig deep" !
---
BLOG / NEWS Updates
Bank of Canada maintains policy rate and forward guidance
The Bank of Canada today held its target for the overnight rate at the effective lower bound of percent, with the Bank Rate at percent and the deposit rate at percent. The Banks extraordinary forward guidance on the path for the overnight rate is being maintained. The Bank is continuing its reinvestment phase, keeping its overall holdings of Government of Canada bonds roughly constant. The global economy continues to recover from the effects of the COVID-19 pandemic. Economic growth in the United States has accelerated, led by consumption, while growth in some other regions is moderating after a strong third quarter. Inflation has increased further in many countries, reflecting strong demand for goods amid ongoing supply disruptions. The new Omicron COVID-19 variant has prompted a tightening of travel restrictions in many countries and a decline in oil prices, and has injected renewed uncertainty. Accommodative financial conditions are still supporting economic activity. Canadas economy grew by about 5 percent in the third quarter, as expected. Together with a downward revision to the second quarter, this brings the level of GDP to about 1 percent below its level in the last quarter of 2019, before the pandemic began. Third-quarter growth was led by a rebound in consumption, particularly services, as restrictions were further eased and higher vaccination rates improved confidence. Persistent supply bottlenecks continued to inhibit growth in other components of GDP, including non-commodity exports and business investment.
Bank of Canada Maintains Policy Rate and Forward Guidance
The Bank of Canada today held its target for the overnight rate at the effective lower bound of percent, with the Bank Rate at percent and the deposit rate at percent. The Banks extraordinary forward guidance on the path for the overnight rate is being maintained. The Bank is continuing its reinvestment phase, keeping its overall holdings of Government of Canada bonds roughly constant. The global economy continues to recover from the effects of the COVID-19 pandemic. Economic growth in the United States has accelerated, led by consumption, while growth in some other regions is moderating after a strong third quarter. Inflation has increased further in many countries, reflecting strong demand for goods amid ongoing supply disruptions. The new Omicron COVID-19 variant has prompted a tightening of travel restrictions in many countries and a decline in oil prices, and has injected renewed uncertainty. Accommodative financial conditions are still supporting economic activity. Canadas economy grew by about 5 percent in the third quarter, as expected. Together with a downward revision to the second quarter, this brings the level of GDP to about 1 percent below its level in the last quarter of 2019, before the pandemic began. Third-quarter growth was led by a rebound in consumption, particularly services, as restrictions were further eased and higher vaccination rates improved confidence. Persistent supply bottlenecks continued to inhibit growth in other components of GDP, including non-commodity exports and business investment. Verico December 10, 2021