AGENT LICENSE ID
500565
BROKERAGE LICENSE ID
x026191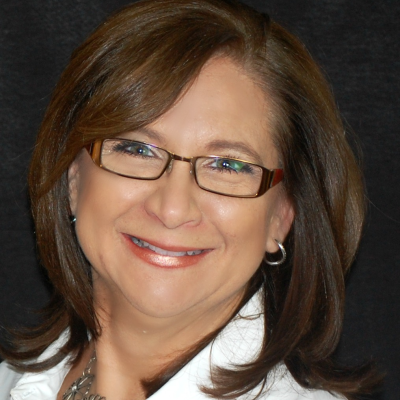 Tracy Head
Mortgage Consultant
Address:
Head Office: 2183 240th Street, Langley, Okanagan, British Columbia
BROWSE
PARTNERS
Congratulations! You've decided to begin your search for a new home, or perhaps you've already found the home of your dreams and are ready to make an offer. It's now time to consider your mortgage options. With so many different choices available, how do you choose the right mortgage?
As a mortgage professional, I want to help you find the product that best fits your needs. Whether purchasing a home, renovating your current home, helping your children, or purchasing an investment or vacation property - investing in real estate is a major decision. My goal is to help make your experience a positive one. In addition to arranging mortgage financing, I am able to help you with:
Mortgage Check-ups - to ensure your mortgage is working for you
Credit coaching - if you have had credit problems I can suggest ways to improve your credit
Renewal Watch - advise you when rates drop to the point that it will save you money to renew your mortgage early
Rate Watch - I can add you to my weekly email with updates on the best rates available
Options - I can explain the different scenarios that will assist you with saving for your children's education, buying a vacation property or strategies for retirement
Education - The better prepared you are, the less stressful the process. Check out my blog: Tracy Head ~ My Mortgage Mentor (http://mortgagebrokerkelowna.wordpress.com/)
There's absolutely no charge for my services on typical residential mortgage transactions. Like many other professional services, mortgage brokers are generally paid a finder's fee when we introduce trustworthy, dependable customers to a financial institution.
Some of the benefits of working with me include:
Independent advice regarding your financial options
"One-Stop" shopping - I negotiate with multiple lenders on your behalf
Access to multiple lenders
Ongoing consultation and support
Because my work hours are flexible, we can work on your mortgage any time. I am available evenings and weekends, which means you don't have to book time off work to get a mortgage. I am happy to meet with you either by phone or in person (depending where you are), and am always just a call away to answer any questions you have. My service and support do not end once you have your mortgage - I am available to answer questions and help with follow up whenever you need me.
Choosing the right lender, and the mortgage that best suits your needs, is an important decision. I want to help make the process a smooth one for you. Let me help you achieve your dreams.
Email me today at tlhead.mtg@gmail.com for your free copy of my Beginner's Guide to Mortgage Financing, and check out my blog at www.mortgagebrokerkelowna.wordpress.com for lots of helpful information and advice!
---
BLOG / NEWS Updates
BUYING A HOME Part 3 of 3
BUYING A HOME - SHOP WISELY This article provides a brief overview of the process of shopping for a home. It is best to connect early with a mortgage professional so that you are well preprared to start down the road to home ownership. In addition to knowing what you can afford, it is equally important to connect with a realtor that you are comfortable working with. Realtors are experts with respect to the legal aspects of purchasing a home, and are knowledgeable about the features and characteristics of your community. Your realtor will arrange for you to view several homes, and once you have decided on a home your realtor will guide you through the process of making an offer. Your realtor will support you until the keys have changed hands. Before you start shopping, take some time to think about your priorities. Consider your future plans. For instance, is there a particular area you want to live? Do you need to be close to work, schools, shopping, or medical services? Is access to public transportation important? Will your family be expanding in the near future? Put everyhing you can think of on your wish list, but remember to be flexible. Sometimesbuyers have to compromise because their funds are limited. It is important to get into a house you can afford and consider cosmetic upgrades down the road. Even if you cant afford to replace the hideous shag carpet in the family room right away, it might be worth living with for awhile to get into a home that meets most of the big ticket items on your wish list that are hard to change (ie: location, number of bedrooms). Alternatively, if there are major renovations to be done you might consider a purchase plus improvements mortgage. One way to be prepared is to do some of your own research. If there are certain areas that you are interested in, take some time to drive around and look at the type of homes available. If you see for sale signs, jot down the address or listing number. Another way is to visit the Realtor.ca site. Enter your preferred options and price range to get a better idea of listings available. Your realtor will also do homework on your behalf to identify suitable properties, and will be able to provide advice and information about different neighbourhoods in your community. Being very clear about what is most important to you in terms of wish-list items will help your realtor narrow down the scope of your search. When you start to look at homes, be careful not to be caught up by a house where minor upgrades and cosmetic fixes create the look that you are after but that do not include the important features you need. For instance, dont buy a two bedroom house when you know youre planning to have a family and will need more rooms soon. Dont make a compromise that will likely create a major strain down the road. If youre on a budget, look for a home whose full potential has yet to be realized. A good strategy is to look for a house that you can add value to, as this will help you build equity for when you decide to upgrade. If your budget allows, buying a brand new home means you wont have much to do in terms of upgrades or finish work. After looking at multiple houses, you may find it hard to keep them straight in your mind. One suggestion is to write notes on the listing sheets are each house you view. Write down your general impression, as well as any specific features you want to remember. After you have looked at a few properties you will likely start to refine your wish list. This will help save time for both you and your realtor as you become very clear on what you want. Once you choose your ideal property, its time to make an offer. Your realtor will write up the documentation and present it to the realtor representing the sellers.It is not unusual for offers to go back and forth several times before all of the details are finalized. Your realtor will explain the process to you, and help you arrange anyrequired inspections and documentation. After you havev an accepted offer (agreed upon by you and the sellers), your mortgage professional will submit your application for final approval. Once final approval is in place and you have removed all of the conditions of your offer, your documents will be forwarded to your lawyer to finalize all of the necessary paperwork. Shortly after the money changes hands, you will receive the keys to your new home! Buying a home may seem daunting, but having the right team to support you will make itseem far less intimidating. If you have any questions, please call me at 250-826-5857 or email me directly at tlhead.mtg@gmail.com. Lets get you up to speed and into your dream home!
National house price index rises again in August
The national HPI has grown at a below-inflation rate of 0.6% over the last 12 months. However, the weakness is not regionally broad-based. The national HPI has been depressed by 12 consecutive months without a rise in Vancouvers index, which dropped a cumulative 6.6%. Other Western metropolitan areas (Victoria, Calgary, Edmonton, and Winnipeg) also contributed to slow the national HPI. At the opposite, annual growth has been decent in most of the regions located in the central and eastern part of the country. That being said, home sales in August were up 55% from March in Vancouver, where market conditions went from favorable to buyers to balanced. Over that period, home sales rose 19% in Calgary and 12% in Edmonton. These improvements, if sustained, will sooner or later help limit home-price deflation in this region. The TeranetNational Bank Composite National House Price IndexTM increased 0.4% in August, a fourth gain in a row after an eight-month string without a rise. On a monthly basis, the index rose in 8 of the 11 markets covered: Victoria (+0.2%), Calgary (+0.6%), Hamilton (0.7%), Winnipeg (0.7%), Toronto (+0.8%), Montreal (1.1%), Ottawa-Gatineau (1.7%) and Halifax (1.8%). The index was down in Vancouver (-0.8%), Quebec City (-0.4%) and Edmonton (-0.1%). From August 2018 to August 2019, the Composite index rose 0.6%. Over the period, the HPI declined in Vancouver (-6.6%), Edmonton (-3.1%), Calgary (-2.3%). It was marginally up in Quebec City (0.1%), Victoria (0.7%) and Winnipeg (1.1%). It grew more convincingly in Toronto (+3.8%), Hamilton (+4.4%), Halifax (5.5%), Montreal (+5.7%) and Ottawa-Gatineau (+6.4%). Source: National Bank, Marc Pinsonneault
CREA Updates Resale Housing Market Forecast
The Canadian Real Estate Association (CREA) has updated its forecast for home sales activity via the Multiple Listing Service (MLS) Systems of Canadian real estate boards and associations for the rest of 2019 and looking ahead to 2020. Economic fundamentals underpinning housing activity remain strong outside of the Prairies and Newfoundland and Labrador. Population and employment growth have both remained supportive and the unemployment rate remains low. At the same time, expectations have become widespread that the Bank of Canada is unlikely to raise interest rates over the rest of the year and into next. More importantly for home buyers and housing markets, longer-term mortgage rates have been declining. Among those that have declined is the Bank of Canadas benchmark five-year rate used by banks to qualify mortgage applicants. Additionally, the Federal Government has recently launched its First-Time Home Buyer Incentive, a shared equity program in which the federal government finances a portion of a home purchase in exchange for an equity share of the homes value. Of these factors supporting Canadian housing activity, the decline in mortgage rates is arguably the most important development since the release in June of CREAs most recent forecast. The decline in the benchmark five-year mortgage rate has marginally relaxed the B-20 mortgage stress-test, which has dampened housing activity more than other policy changes made in recent years. Home sales have improved by more than expected in recent months and there are early signs that home price declines in the Lower Mainland of British Columbia and across the Prairies may be abating. Meanwhile, home prices are re-accelerating across Ontarios Greater Golden Horseshoe region. Strong economic fundamentals, previously unexpected declines in mortgage interest rates and stronger than previously expected housing market trends in British Columbia and Ontario have resulted in CREA upwardly revising forecast home sales in 2019 and 2020. Nonetheless, the overall level of national sales activity this year and next is anticipated to remain below levels recorded prior to the implementation of the B-20 stress test. National home sales are now projected to recover to 482,000 units in 2019, representing a 5% increase from the five-year low recorded in 2018. While this is an upward revision of 19,000 transactions compared to CREAs previous forecast (85% of which is due to upgraded British Columbia and Ontario forecasts), it represents a return of activity to its 10-year annual average. It also remains well below the annual record set in 2016, when almost 540,000 homes traded hands. Notwithstanding the upward revision, the forecast for 2019 on a per capita basis remains the second weakest since 2001.