AGENT LICENSE ID
M18000553
BROKERAGE LICENSE ID
11108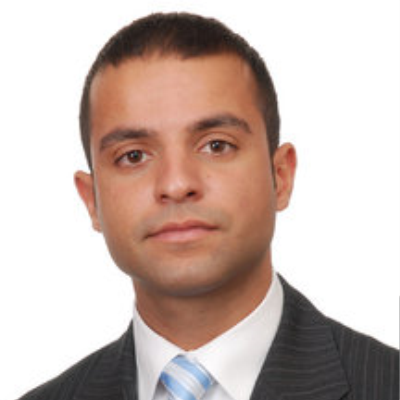 Alon Cherkasov, PFP, FMA, CIM, FCSI
Address:
100 Consilium Place, Toronto, Ontario
Thank you for visiting my page.
My work experience in the Canadian Financial Investment Industry spans 15 years, within Banking, Credit, Asset & Wealth Management. After short of two decades, the knowledge, experience & expertise gained from the Investment Industry is forever appreciated. Achieving four reputable finance designations in Canada, one must understand education is a lifelong pursuit. Harnessing my passion for teaching & investment knowledge, my team & I founded Wealth Education Canada, WEC.
Wealth Education Canada, WEC, is a Canadian wealth education & consulting data firm. When available, we provide educational seminars, workshops, programs & courses for almost all ages. Our key focus is financial literacy for all Canadians. Our three guiding values are Mastery, Simplicity & Transparency. Our coaching & consulting services offer a distinguished & proprietary approach. Our coaching services combines Wealth, Life & Career strategies into one all encompassing plan.
WEC does not sell any financial products and are not associated with any banks, governments or third parties. This means our advice will always be the simple truth. We relish in cold hard facts and data. Some of my past and present clients include professionals, entrepreneurs, executives, professional athletes, families, financial industry professionals, business owners, students & students looking to build a career in finance.
Within my role as Business Development Manager at Matrix Mortgage Global Brokerage, we offer a wide range of mortgage & home financing solutions. Matrix Mortgage specializes in residential and commercial mortgages. Whether you are self-employed, operate a small business, own a condo or home, we have a suitable solution. Some of our mortgage solutions include new purchases, refinances, renewals, second mortgages, home equity loans, bridge loans and other specialized mortgage solutions.
Feel comfortable to message with any questions.
Thank you & talk soon.
Financial Designations Held
PERSONAL FINANCIAL PLANNER (PFP®)
FINANCIAL MANAGEMENT ADVISOR (FMA®)
CHARTERED INVESTMENT MANAGER (CIM®)
FELLOW OF CSI (FCSI®)
Websites & Social Media Links
www.linkedin.com/in/aloncherkasov
www.facebook.com/wealtheducationcanada