AGENT LICENSE ID
M17002499
BROKERAGE LICENSE ID
10317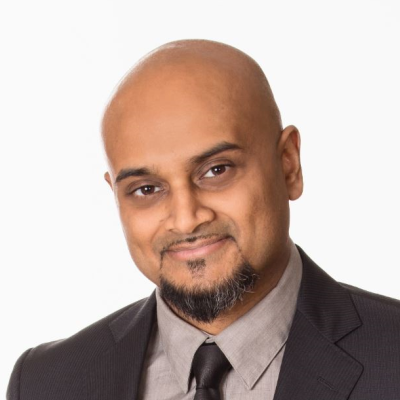 Babujie Arulsubramaniam
Mortgage Agent
Address:
1796 Bloor St W, Toronto, Ontario
Welcome!
I'm guessing you're here because you've been referred by a friend to find out a little more about me and why I got into this business.
The reason why I started helping people with mortgages was because of certain things that I found were lacking in the industry while searching for mortgages myself.
Respect. Transparency. Simplicity.
When I started shopping for mortgages myself, I had a lot of questions for the experts but I was constantly given complex answers or was told "not to worry about it" as if the answers were too hard for me to understand. I understand now, that in reality, the agents were the ones who couldn't explain these answers to me in a simple manner or they chose not to take the time to do so. I've had situations where I've been kept in the dark by the agents and had to constantly follow up to get updates on my file. I've personally asked to have a clear explanation of the whole process from start to finish, just to be more at ease throughout the process. Instead, I was pulled step-by-step through each stage of the process and was rushed to put everything else aside and tend to very stressful last-minute mortgage requests. Many times in the past, I've been confused throughout the mortgage process and was forced to do hours of research on my own just to find the answers. This made me want to do something to help others avoid the same kind of frustrations that I've had to go through.
This is why I chose to focus my business on these core values: Respect, Transparency and Simplicity, so that I can help mortgage shoppers avoid similar frustrations when making big financial decisions.
If you find yourself in the same place that I used to be in, please feel free to give me a quick call with your questions and get some simple and straight forward answers. Don't feel obligated to do the research on your own like I had to. I'll do my best to give you an answer, explain the reasoning behind the answer, and do so in a very easy to understand way. If your situation is a bit more complex, I'll take the time to do some research and get back to you with a more tailored answer.
Call me to find out how I can walk you through the mortgage process.
Please keep in mind that mortgage shopping isn't just about finding the lowest rates, it's about finding the best rate for your specific situation. The only way to do this is to be well informed about why the selected product is the best for your situation and trust the individual that you're doing business with.
Thank you for taking the time to find out a little more about me and I hope we do business together soon!
---
BLOG / NEWS Updates
Weakness in Toronto and Vancouver after seasonal adjustment
In August the TeranetNational Bank National Composite House Price IndexTM was up 0.2% from the previous month.[1] Removing normal seasonal patterns (seasonal adjustment), the index would have been virtually flat, following retreats in June and July. In other words, after seasonal adjustment, the downtrend of June and July did not turn around in August. Individual market indexes were up in eight of the 11 metropolitan markets surveyed. Seasonally adjusted, they would have been up in only four. The published (non-seasonally-adjusted) indexes were up strongly under any respect in Ottawa-Gatineau (1.4%), Hamilton (1.4%), Montreal (1.2%) and Quebec City (0.5%). However, gains in Toronto (0.3%), Edmonton (0.2%), Victoria (0.1%) and Winnipeg (0.1%) only reflected usual seasonal pressures. After seasonal adjustment, these indexes would have dropped or be flat. Indexes were down for Halifax (0.6%), Calgary (0.3%) and Vancouver (0.4%). The published Toronto index was up for a fifth straight month. But it is the opposite after seasonal adjustment as the index would then have been down for a fifth straight month. For Vancouver and Victoria it was a third straight month of decline after seasonal adjustment. In August the composite index was up 1.4% from a year earlier, the smallest 12-month rise since November 2009. This weakness is partly attributable to a peak in August 2017 from which the index declined in following months. For this reason the 12-month rise is likely to accelerate in the months ahead. August 2018 indexes were down from a year earlier in Toronto (3.3%), Hamilton (0.7%), Calgary (0.5%) and Edmonton (0.3%). They were up from a year earlier in Winnipeg (1.3%), Quebec City (1.4%), Halifax (4.6%), Montreal (4.8%), Victoria (5.0%), Ottawa-Gatineau (5.2%) and Vancouver (7.6%). Besides the Toronto and Hamilton indexes included in the composite index, indexes exist for the seven other urban areas of the Golden Horseshoe. In July, two of these, Barrie and Oshawa, were, like Toronto and Hamilton, below their peaks of Q3 2017. Indexes not included in the composite index also exist for seven markets outside the Golden Horseshoe, five of them in Ontario and two in B.C. The 12-month rise of these indexes varied widely, from 1.5% for Sudbury to 14.3% for Abbotsford-Mission. [1] Note on methodology: The current-month data used to calculate the index are those of closed sales entered in the provincial land registry. To illustrate the home price trend, the published indexes of the 11 metropolitan markets entering into the TeranetNational Bank Composite House Price Index present moving averages of the last three months of raw indexes, a procedure that evens out month-to-month fluctuations. For our full methodology, please visit www.housepriceindex.ca https://housepriceindex.ca/2018/09/august2018/
Bank of Canada maintains overnight rate target at 1 ½ per cent
The Bank of Canada today maintained its target for the overnight rate at 1 per cent. The Bank Rate is correspondingly 1 per cent and the deposit rate is 1 per cent. CPI inflation moved up to 3 per cent in July. This was higher than expected, in large part because of a jump in the airfare component of the consumer price index. The Bank expects CPI inflation to move back towards 2 per cent in early 2019, as the effects of past increases in gasoline prices dissipate. The Banks core measures of inflation remain firmly around 2 per cent, consistent with an economy that has been operating near capacity for some time. Wage growth remains moderate. Recent data on the global economy have been consistent with the Banks July Monetary Policy Report (MPR) projections. The US economy is particularly robust, with strong consumer spending and business investment. Elevated trade tensions remain a key risk to the global outlook and are pulling some commodity prices lower. Meanwhile, financial stresses have intensified in certain emerging market economies, but with limited spillovers to other countries. The Canadian economy is evolving closely in line with the Banks July projection for growth to average near potential. Following growth of 1.4 per cent in the first quarter, GDP rebounded by 2.9 per cent in the second quarter, as the Bank had forecast. GDP growth is expected to slow temporarily in the third quarter, mainly because of further fluctuations in energy production and exports. While uncertainty about trade policies continues to weigh on businesses, the rotation of demand towards business investment and exports is proceeding. Despite choppiness in the data, both business investment and exports have been growing solidly for several quarters. Meanwhile, activity in the housing market is beginning to stabilize as households adjust to higher interest rates and changes in housing policies. Continuing gains in employment and labour income are helping to support consumption. As past interest rate increases work their way through the economy, credit growth has moderated and the household debt-to-income ratio is beginning to edge down. Recent data reinforce Governing Councils assessment that higher interest rates will be warranted to achieve the inflation target. We will continue to take a gradual approach, guided by incoming data. In particular, the Bank continues to gauge the economys reaction to higher interest rates. The Bank is also monitoring closely the course of NAFTA negotiations and other trade policy developments, and their impact on the inflation outlook. Information note The next scheduled date for announcing the overnight rate target is October 24, 2018. The next full update of the Banks outlook for the economy and inflation, including risks to the projection, will be published in the MPR at the same time. https://www.bankofcanada.ca/2018/09/fad-press-release-2018-09-05/