AGENT LICENSE ID
Manitoba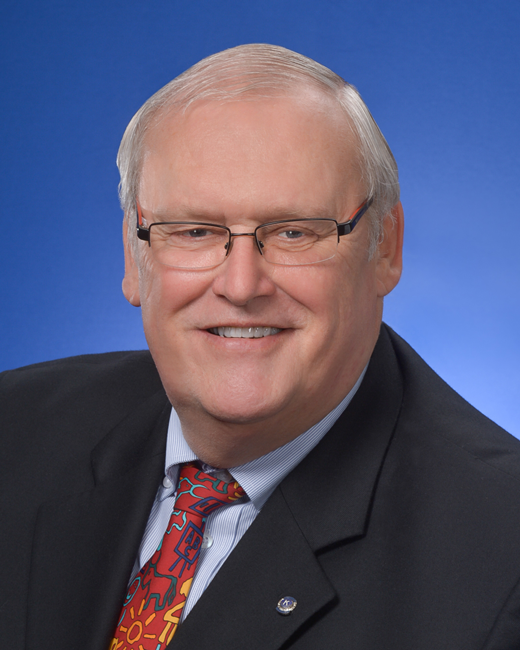 Bruce Berven
Accredited Mortgage Professional
Address:
100-99 Scurfield Blvd, Winnipeg, Manitoba
It PAYS to shop around.
Many Canadian homeowners pay too much for their homes because they are not getting the best mortgage financing available in the market.
The mortgage process can be intimidating for homeowners, and some financial institutions don't make the process any easier.
But I'm here to help!
I'm a VERICO Mortgage Advisor and I'm an independent, unbiased, expert, here to help you move into a home you love.
I have access to mortgage products from over forty lenders at my fingertips and I work with you to determine the best product that will fit your immediate financial needs and future goals.
VERICO mortgage specialists are Canada's Trusted Experts who will be with you through the life of your mortgage.
I save you money by sourcing the best products at the best rates – not only on your first mortgage but through every subsequent renewal. So whether you're buying a home, renewing your mortgage, refinancing, renovating, investing, or consolidating your debts — I'm the VERICO Mortgage Advisor who can help you get the right financing, from the right lender, at the right rate.
---
BLOG / NEWS Updates
First-Time Homebuyer? Educate Yourself!
First-Time Homebuyer? Here are some words you should know when buying a home: Assumption Agreement: A legal document signed by a homebuyer that requires the buyer to assume responsibility for the obligations of a mortgage by the builder or the previous owner. Blended Payment: A mortgage payment that includes principal and interest. It is paid regularly during the term of the mortgage. The payment total remains the same, although the principal portion increases over time and the interest portion decreases. Closed Mortgage: A closed mortgage cannot be paid off, in whole or in part, before the end of its term. Many closed mortgages limit prepayment options such as increasing your mortgage payments or lump sum prepayment (usually up to 20% of your original principal amount). Conditional Offer: An Offer to Purchase that is subject to specified conditions, for example, the arrangement of a mortgage. There is usually a stipulated time limit within which the specified conditions must be met. Lien: A claim against a property for money owing. A lien may be filed by a supplier or a subcontractor who has provided labour or materials but has not been paid. Link Home: A link, or carriage home, is joined by a garage or carport. The garage or carport gives access to the front and back yards. Builders sometimes join basement walls so that link houses appear to be single-family homes on small lots. These houses can be less expensive than single-family detached homes. Variable Mortgage Interest Rate: Fluctuates based on market conditions but the mortgage payment remains unchanged. The first step for first-time homebuyers is to get pre-approved to purchase.Contactme at 204-954-7696and I will help you determine the amount of mortgage you qualify for and you would be comfortable carrying.
Bank of Canada maintains overnight rate target at 1 ¾ percent
The Bank of Canada today maintained its target for the overnight rate at 1 percent. The Bank Rate is correspondingly 2 percent and the deposit rate is 1 percent. The global economy is showing signs of stabilization, and some recent trade developments have been positive. However, there remains a high degree of uncertainty and geopolitical tensions have re-emerged, with tragic consequences. The Canadian economy has been resilient but indicators since the October Monetary Policy Report(MPR) have been mixed. Data for Canada indicate that growth in the near term will be weaker, and the output gap wider, than the Bank projected in October. The Bank now estimates growth of 0.3 percent in the fourth quarter of 2019 and 1.3 percent in the first quarter of 2020. Exports fell in late 2019, and business investment appears to have weakened after a strong third quarter. Job creation has slowed and indicators of consumer confidence and spending have been unexpectedly soft. In contrast, residential investment was robust through most of 2019, moderating to a still-solid pace in the fourth quarter.
LISTINGS FALL AGAIN TO END 2019, PUSHING PRICES HIGHER
Canadian Real Estate Association data show that national-level home sales fell 0.9% (sa m/m) in December 2019 after rising in the previous nine months. Limited availability looks to be increasingly weighing on sales activity. The month saw another broad-based decline in new listings18 of the 31 centres for which we have data witnessed fallsthat lifted the national sales-to-new listings ratio to 66.9%. It was the highest ratio since 2004 and a third straight month of supply- demand conditions tilted in favour of sellers (after data revisions). Fourteen cities reported sellers market conditions; the rest were balanced. The aggregate MLS Home Price Index (HPI) rose 3.4% (nsa y/y), its best gain since March 2018. Montreal remained Canadas tightest local market, with rising sales and falling listings leading to yet another record-high sales-to-new listings ratio and the citys steepest y/y MLS HPI gains since 2005. Ottawas ratio also reached a new high as new listings plunged by more than 20% (sa m/m), driving a record 12.5% (nsa y/y) MLS HPI increase. Toronto also crept into sellers market territory for the first time since March 2017as in Montreal, home purchases rose and new listings felland its 7.3% (nsa y/y) HPI rise was the sharpest since 2017. Click here for more. Source: Scotiabank Economics