AGENT LICENSE ID
Manitoba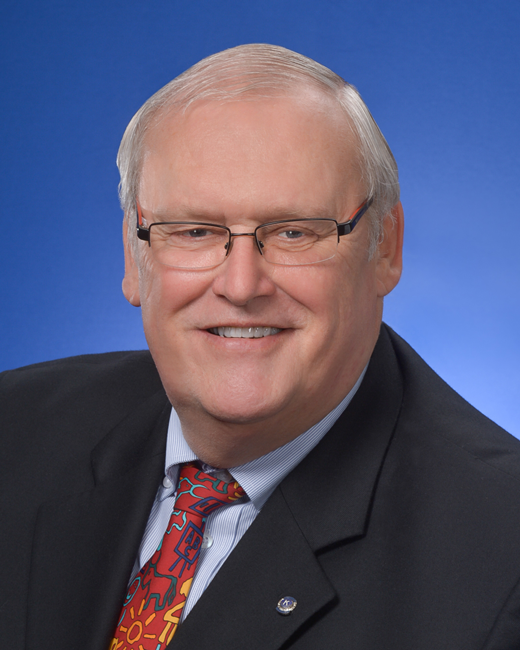 Bruce Berven
Accredited Mortgage Professional
Address:
100-99 Scurfield Blvd, Winnipeg, Manitoba
It PAYS to shop around.
Many Canadian homeowners pay too much for their homes because they are not getting the best mortgage financing available in the market.
The mortgage process can be intimidating for homeowners, and some financial institutions don't make the process any easier.
But I'm here to help!
I'm a VERICO Mortgage Advisor and I'm an independent, unbiased, expert, here to help you move into a home you love.
I have access to mortgage products from over forty lenders at my fingertips and I work with you to determine the best product that will fit your immediate financial needs and future goals.
VERICO mortgage specialists are Canada's Trusted Experts who will be with you through the life of your mortgage.
I save you money by sourcing the best products at the best rates – not only on your first mortgage but through every subsequent renewal. So whether you're buying a home, renewing your mortgage, refinancing, renovating, investing, or consolidating your debts — I'm the VERICO Mortgage Advisor who can help you get the right financing, from the right lender, at the right rate.
---
BLOG / NEWS Updates
First-Time Homebuyer? Educate Yourself!
First-Time Homebuyer? Here are some words you should know when buying a home: Assumption Agreement: A legal document signed by a homebuyer that requires the buyer to assume responsibility for the obligations of a mortgage by the builder or the previous owner. Blended Payment: A mortgage payment that includes principal and interest. It is paid regularly during the term of the mortgage. The payment total remains the same, although the principal portion increases over time and the interest portion decreases. Closed Mortgage: A closed mortgage cannot be paid off, in whole or in part, before the end of its term. Many closed mortgages limit prepayment options such as increasing your mortgage payments or lump sum prepayment (usually up to 20% of your original principal amount). Conditional Offer: An Offer to Purchase that is subject to specified conditions, for example, the arrangement of a mortgage. There is usually a stipulated time limit within which the specified conditions must be met. Lien: A claim against a property for money owing. A lien may be filed by a supplier or a subcontractor who has provided labour or materials but has not been paid. Link Home: A link, or carriage home, is joined by a garage or carport. The garage or carport gives access to the front and back yards. Builders sometimes join basement walls so that link houses appear to be single-family homes on small lots. These houses can be less expensive than single-family detached homes. Variable Mortgage Interest Rate: Fluctuates based on market conditions but the mortgage payment remains unchanged. The first step for first-time homebuyers is to get pre-approved to purchase.Contactme at 204-954-7696and I will help you determine the amount of mortgage you qualify for and you would be comfortable carrying.
Canada: Residential sales reached a new record in September
Seasonally adjusted home sales rose 0.9% in September to a monthly record of 56,422 units. Sales in Ontario missed Augusts record by a hair due to a 5.3% monthly decline in Toronto. Records were nonetheless registered in Ottawa and Hamilton. In the Province of Quebec, sales were at a record level in the Quebec CMA and in Gatineau, and close to August records in Montreal. In B.C., transactions reached a record outside the three main markets of Vancouver, Fraser Valley and Victoria. There were also sales records in Nova Scotia and New Brunswick. The active-listings-to-sales ratio indicates that the Canadian home resale market was favorable to sellers in Ontario Quebec, the Maritimes Provinces and marginally so in B.C. The market was balanced in the four other provinces.
PROMISES, PROMISES AND MORE PROMISES
Canadas Parliament re-convened today with a ceremonial Speech from the Throne delivered by the Governor General. Canadas continued response to the COVID-19 pandemic took centre-stage, while providing a lens for a plethora of broader promises: an extension of the wage subsidy, expanded employment insurance, investments in childcare, reaffirmed commitments to universal pharmacare, and green infrastructure investments among many others. Given the exhaustive list of priorities, this Speech is unlikely to bring the minority government down as it provides plenty of hooks for negotiations in the lead-up to a Fall update where details will be laid out. It clearly signals more fiscal spending ahead for Canada leaving the question not if but how much. But this was largely channeled ahead, so the market reaction has been mutedor more likely, it is eclipsed by broader US and global developments. There is little beyond lip service by way of fiscal restraint. This will be left to the Finance Minister to make inevitable trade-offs in her first budget this Fall, particularly as she may need to reserve some firepower for second waves. Source: Scotiabank https://www.scotiabank.com/ca/en/about/economics/economics-publications/post.other-publications.fiscal-policy.fiscal-pulse.federal.federal-budget-analysis.federal-throne-speech--september-23--2020-.html