AGENT LICENSE ID
M080000579
BROKERAGE LICENSE ID
10575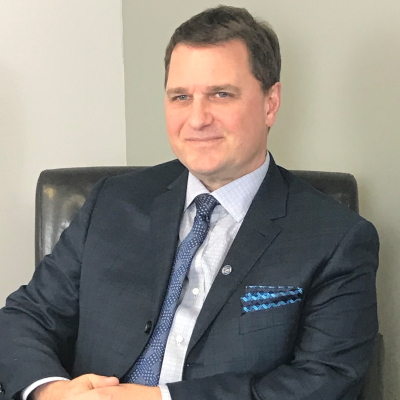 Brad Nemes
Mortgage Agent
Address:
Suite 200 - 260 Hearst Way, Kanata, Ontario
BROWSE
PARTNERS
It PAYS to shop around.

As Your Independent Mortgage Agent…

I understand your needs. I will find you the best rate! I do business with many lenders. This is in contrast to traditional institutions concerned in selling only their own mortgage products. Dealing with a multitude of lenders means that I will shop the market on your behalf to find the right mortgage to best meet your particular requirements. I have access to a wide range of services and products to ensure your mortgage needs are met precisely at the most competitive terms. I am registered with the Ministry of Finance and have completed an education program administered by Seneca College, and continue to update my education annually. I am obligated to uphold your confidentiality: privacy is always assured.

I provide peace of mind...come and meet with me today!

Why should I choose to use a mortgage agent?

My role as a mortgage agent is to act on your behalf. I have your best interests in mind and will find the best mortgage for you. As an Independent Mortgage Agent, I do not work for an individual institution nor am I mandated by any one lending institution. I have a long list of lenders to choose from. My Goal is to get you the best possible mortgage that you qualify for through fast, professional, and personal service. From first time home buyers to seasoned real estate investors, I will take the time to work with you though your individual situation.

I have been working as an agent since 2003 and I have funded over $110 million in mortgages, and counting. I fund not only low-interest rate mortgages for residential homes; I also fund many different types of properties in the market place. I also fund mortgages across the country should you choose to purchase out-of-province. Residential or commercial, there is a mortgage for you!

Why choose Capital Mortgages?

I work as a Mortgage Agent with Capital Mortgages. Capital Mortgages is one of the largest and most notable Mortgage Brokerage Firms in Ottawa. Capital Mortgages was established in 1999 and is proud to have served thousands and thousands of clients representing over ¾ of a billion dollars in total mortgage volume.

I save you money by sourcing the best products at the best rates – not only on your first mortgage but through every subsequent renewal.
So whether you're buying a home, renewing your mortgage, refinancing, renovating, investing, or consolidating your debts — I'm the VERICO Mortgage Advisor who can help you get the right financing, from the right lender, at the right rate.
---
BLOG / NEWS Updates
What You need to Know about a Reverse Mortgage for Seniors
If you are a homeowner or aspiring to be one in the coming months, then the term mortgage may not be a new concept to you. It is a form of a loan that is mainly issued to either buy or construct a home whose ownership entirely passes to you after you have paid to your last installment. A reversed mortgage in Canada is no different, only that it comes with some exceptions that make it somehow different. Some of these exceptions include no monthly installments which mean that no credit or income/debt requirements, only accessible to seniors ( 55 years and above) and the borrowers ability to settle the loan are not a primary concern. Lets take a closer look at the requirement of a Reverse Mortgage and emphasize on what you ought to know. Monthly repayment of mortgage: The Canadian law on a reverse mortgage is very clear, no monthly payments of the mortgage. Nobody should mislead you out there, not even the internet that most people trust to give them perfect information. Note that in Canada, we deal with reverse mortgage differently from other countries. Therefore, if you have to do any research or seek clarification on the same, ensure you base your findings within the Canadian context to avoid getting the wrong information. Unlike other forms of mortgage, with a conventional mortgage on your home, the borrower owes more that he initially borrowed as the interest is added back to the outstanding amount. If you are willing, you have the option of paying some or all interest once in a year; although it is not a MUST. What makes reverse mortgages attractive is its flexible requirement. Where else will you find a mortgage that allows you to hold it for 5 to even 25 years without any monthly installments? The good thing about such terms is that in as far as the reverse mortgage in Canada loan accrues over time, the value of the house in Canada also tends to increase with time which gives you a win-win situation. Apart from that, we all know that the Canadian money market is subjected to a lot fluctuation in interest rates which may end causing the borrower to spend more than the fair market value of the common loans but not with Canada reverse mortgage. Therefore, as a senior, you dont have to worry about your debt exceeding the fair market value in future due to such external factors which are very normal. Finally, reverse loan mortgage in Canada is only given by one institution in Canada which means that there will be no need for the rate on shopping. However, note that unlike in regular mortgage, the rate in reverse mortgage is slightly higher due to the long duration involved.
Mortgage Deferral Agreements and Their Impact
CMHCs Fall 2020 Residential Mortgage Industry Dashboard discusses mortgage deferral agreements and their impact. At the end of the second quarter, credit unions, mortgage finance companies (MFCs) and mortgage investment entities (MIEs) have allowed mortgage deferral agreements for about 6%, 7% and 7% of their respective residential mortgage portfolios. Chartered banks have allowed 16% of mortgages to go into deferral since the beginning of the pandemic. Of these, close to 2 out of 3 borrowers had resumed payments on their mortgages at the end of the third quarter of 2020. In the coming months, we could see higher delinquency rates if some borrowers are unable to resume their payments; these mortgages will have to be booked as arrears. These deferral agreements have affected financial institutions cash flows, with reductions of: 4% in scheduled mortgage payments 3% in non-scheduled payments (accelerated monthly payments and lump-sum payments) While remaining at low levels, mortgages in arrears (90 or more days delinquent) have increased slightly between the first and second quarters of 2020 from: 0.24% to 0.26%, on average, for chartered banks 0.23% to 0.25%, on average, for non-bank mortgage lenders We also observe an increase in early-stage delinquencies (31 to 59 days and 60 to 89 days), which suggests that arrears could continue on an upward trend. Source: CMHC
Bank of Canada will maintain current level of policy rate until inflation objective is achieved, continues its quantitative easing program
The Bank of Canada today maintained its target for the overnight rate at the effective lower bound of percent, with the Bank Rate at percent and the deposit rate at percent. The Bank is maintaining its extraordinary forward guidance, reinforced and supplemented by its quantitative easing (QE) program, which continues at its current pace of at least $4 billion per week. The rebound in the global and Canadian economies has unfolded largely as the Bank had anticipated in its October Monetary Policy Report (MPR). More recently, news on the development of effective vaccines is providing reassurance that the pandemic will end and more normal activities will resume, although the pace and breadth of the global rollout of vaccinations remain uncertain. Near term, new waves of infections are expected to set back recoveries in many parts of the world. Accommodative policy and financial conditions are continuing to provide support across most regions. Stronger demand is pushing up prices for most commodities, including oil. A broad-based decline in the US exchange rate has contributed to a further appreciation of the Canadian dollar.