BROKERAGE LICENSE ID
ON: 10317 -NB 160000437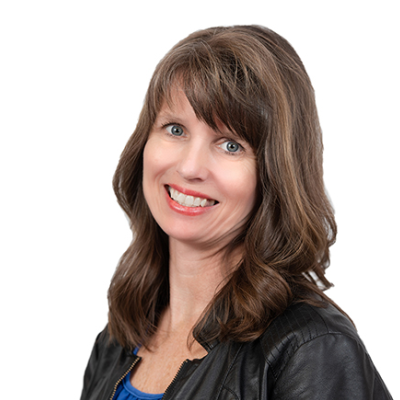 Cathy Parker
Mortgage Broker
Address:
102-7071 Bayers Rd, Halifax, Nova Scotia
BROWSE
PARTNERS
What will your mortgage cost you? We get wrapped up in the search for the lowest (number) interest rate but why if you don't know how the rate impacts your mortgage. Many Canadian homeowners pay too much for their homes over the life of the mortgage because they are not getting the best advice and mortgage plan in the market. I will show you how to save money in your mortgage without comprimising your cash flow.

The mortgage process can be intimidating for homeowners, and some financial institutions don't make the process any easier.

But I'm here to help!

I'm a Senior Premiere Mortgage Planner and an independent, unbiased, expert, I have access to many mortgage products from a variety of lenders at my fingertips. I work with you to determine the best product that will meet your immediate financial and future goals.

Whether you're buying a home, renewing your mortgage, refinancing, renovating, investing, or consolidating your debts — I'm the Premiere Mortgage Planner who can help you get the right financing, from the right lender, at the right rate.
Call me for todays unpublished rate specials!
Cathy
---
BLOG / NEWS Updates
Purchase Plus Improvements
If you plan on purchasing a home that will need some work done in the next year or so and are counting on taking the equity you have built up in the house to pay for these renovations (a refinance) don't count on it. A refinance will only allow you to take up to 80% of the value of the home. There won't be any equity to take out of the home that early. You can purchase the home today and add the improvement cost into the mortgage from the start. Purchase plus improvement mortgages are done all the time and allow the home owner to get the improvements done sooner than later and not risk having to either wait until the equity is available, the mortgage rules change, use credit cards, loans or lines of credit if you don't have the cash to do the renovations yourself. Learn more by contacting me at #209-9151 or email cathy.parker@premieremortgage.ca
Canadian home sales edge higher in March 2019
Home sales via Canadian MLS Systems edged up 0.9% in March 2019 following a sharp drop in February, leaving activity near some of the lowest levels recorded in the last six years. There was an even split between the number of markets where sales rose from the previous month and those where they waned. Among Canadas larger cities, activity improved in Victoria, the Greater Toronto Area (GTA), Oakville-Milton and Ottawa, whereas it declined in Greater Vancouver, Edmonton, Regina, Saskatoon, London and St. Thomas, Sudbury and Quebec City. Actual (not seasonally adjusted) sales activity fell 4.6% y-o-y to the weakest level for the month since 2013. It was also almost 12% below the 10-year average for March. That said, in British Columbia, Alberta and Saskatchewan, sales were more than 20% below their 10-year average for the month. By contrast, activity is running well above-average in Quebec and New Brunswick. It will be some time before policy measures announced in the recent Federal Budget designed to help first-time homebuyers take effect, said Jason Stephen, CREAs President. In the meantime, many prospective homebuyers remain sidelined by the mortgage stress-test to varying degrees depending on where they are looking to buy. All real estate is local, and REALTORS remain your best source for information about sales and listings where you live or might like to in the future, added Stephen.
5 ways to help stop the sniffles this allergy season
(NC) Spring has sprung again and while the warmer weather is definitely a welcome change, the return of itchy eyes and a constantly dripping nose may not be. Its estimated that 25 per cent of Canadians are affected by seasonal allergies, and depending on what you are allergic to, allergy season may not just affect you in the spring but could also linger right up until the first frost in the fall. This spring, try to avoid the discomfort by getting to the bottom of what is causing your allergies before they start. Here are five tips to help you get ahead of your symptoms: Check the pollen forecast: Be on top of this as it can change daily and really affect your symptoms. If youre planning on exercising, go to the gym or exercise inside on warm, windy days. When you are outside, protect yourself: Wear sunglasses or a hat not only do they look good and block the sun, they also help keep pollen off your body and out of your eyes. Cover up when being active outside: If you are doing outdoor activities like cutting the lawn or gardening, consider wearing a mask or scarf to cover your nose and mouth. Protect yourself from pollen: We carry a lot of pollen into the home with us. Wash your bedding more frequently during spring, summer and fall; keep your windows closed and remember your pets can track pollen into the house, too. Find the right product: Speaking to your local Shoppers Drug Mart pharmacist can be your first line of defense. They can help assess your symptoms and recommend an over-the-counter medication or product. If this isnt enough to kick your symptoms, your pharmacist can write you a prescription for a medication in all provinces excluding British Columbia and Ontario. If your symptoms are more severe, pharmacists in B.C. and Ontario can work with your doctor to make sure you have the right treatment option for you. www.newscanada.com