BROKERAGE LICENSE ID
11995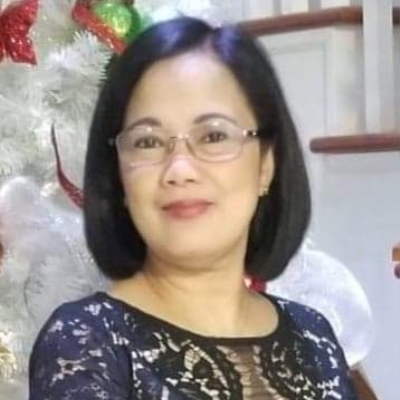 Cecilia Ragragio
Mortgage Agent
Address:
1024 Kennedy Road, Toronto, Ontario
BROWSE
PARTNERS
It PAYS to shop around.
Many Canadian homeowners pay too much for their homes because they are not getting the best mortgage financing available in the market.
The mortgage process can be intimidating for homeowners, and some financial institutions don't make the process any easier.
But I'm here to help!
I'm a VERICO Mortgage Advisor and I'm an independent, unbiased, expert, here to help you move into a home you love.
I have access to mortgage products from over forty lenders at my fingertips and I work with you to determine the best product that will fit your immediate financial needs and future goals.
VERICO mortgage specialists are Canada's Trusted Experts who will be with you through the life of your mortgage.
I save you money by sourcing the best products at the best rates – not only on your first mortgage but through every subsequent renewal. So whether you're buying a home, renewing your mortgage, refinancing, renovating, investing, or consolidating your debts — I'm the VERICO Mortgage Advisor who can help you get the right financing, from the right lender, at the right rate.
---
BLOG / NEWS Updates
BENEFITS OF GETTING A PRE-APPROVAL!
Pre-approvals are one of the easiest way to start off the home buying process on the right foot. It's a very good idea to get a pre-approved mortgage before you start shopping. Many Realtors will ask if you've been pre-approved. A lender will look at your finances and figure the amount of mortgage you can afford. Then the lender will give you a written confirmation, or certificate, for a fixed interest rate. This confirmation will be good for a specific period of time. A pre-approved mortgage is not a guarantee of being approved for the mortgage loan. Even if you haven't found the home you want to buy, having a pre-approved mortgage amount will help keep a good price range in mind. Lenders may require the following for pre-approval: Your personal information, including identification such as your driver's license Details on your job, including confirmation of salary in the form of a letter from your employer All you sources of income Information and details on all bank accounts, loans and other debts Proof of financial assets Source and amount of down payment and deposit Proof of source of funds for the closing costs (these are usually between 1.5% and 4% of the purchase price) Getting a pre-approval helps you establish a maximum spending limit when looking for your dream home before you shop, so you know what price range to target! Many home buyers aim too high, bidding on a home outside of their budget. Later they learn the home is beyond their means due to other financial factors. Having a pre-approval eliminates the stress of not knowing what you can afford and what your payments will be. Received a guaranteed interest rate for 120 days! In today's rising interest rate environment, it's smart to protect yourself from rising rates down the road. Our Lenders guarantee the interest rate for 120 days from the date of the pre-approval. Eliminate the guesswork! When obtaining a pre-approval your Mortgage Agent will discuss the full range of mortgage options available to you, eliminating any assumptions and myths you may have about mortgages and buying a home, especially if you're a first time homebuyer. A pre-approval is very different than simply calculating how much you can afford. Taking the time to calculate your income, existing payment obligations and proposed mortgage payment to determine a rough estimate of how much you might be able to borrow is a valuable step in the planning process. (Source: CMHC)
Residential permits continue to trend down since March peak
Residential permits decreased 8.3% to $6.4 billion in August, the lowest level since March. Ontario and British Columbia drove most of the decline. Construction intentions for multi-family units fell 15.9%, largely reflecting Ontarios decline (-24.3%). This was despite the approval of high value condominium projects in the city of Toronto. In contrast, single family intentions were up slightly (+1.2%), led by a 15.7% gain in Quebec. Additionally, Newfoundland and Labrador (+0.7%) reported the first provincial increase in this component after six consecutive monthly declines.
Price growth continues to decrease in August
In August, the TeranetNational Bank National Composite House Price IndexTM was up 1.0% from the previous month. It is now the third consecutive month in which the monthly price increase is lower than the previous month (2.8% in May, 2.7% in June and 2.0% in July). The August index was led by six of the 11 constituent markets: Ottawa-Gatineau (2.1%), Hamilton (1.7%), Montreal (2.1%), Quebec City (1.3%), Winnipeg (1.3%) and Victoria (1.3%). Growth was equal to the national average in Halifax (1.0%), while it was more moderate in Vancouver (0.8%), Calgary (0.8%), Toronto (0.7%) and Edmonton (0.6%). This is the sixth consecutive month in which gains were observed in all regions included in the composite index. The slowdown in price growth can be linked to the slowdown in housing sales reported in recent months by the Canadian Real Estate Association. In fact, when analyzing the 12-month growth in the number of sale pairsused to calculate the 11 metropolitan indices, this is the first time in twelve months that they have not increased in all cities. Moreover, this slowdown in price is expected to continue in the coming months as the unsmoothed composite index adjusted for seasonal effects rose only 0.1% from July. Source: https://housepriceindex.ca/2021/09/august2021/