AGENT LICENSE ID
M11002757
BROKERAGE LICENSE ID
10317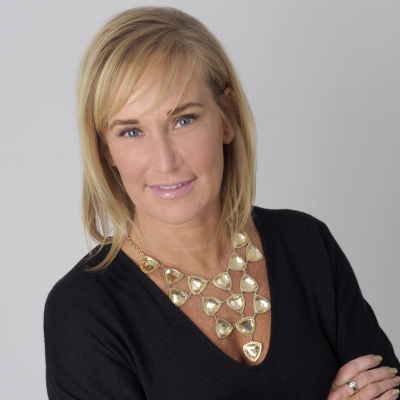 Corina Murphy
Mortgage Broker
Address:
204-1745 West Credit Ave BLDG 2, Mississauga, Ontario
BROWSE
PARTNERS
It PAYS to shop around.

Many Canadian homeowners pay too much for their homes because they are not getting the best mortgage financing available in the market.

The mortgage process can be intimidating for homeowners, and some financial institutions don't make the process any easier.

But I'm here to help!

I'm a VERICO Mortgage Advisor and I'm an independent, unbiased, expert, here to help you move into a home you love.

I have access to mortgage products from over forty lenders at my fingertips and I work with you to determine the best product that will fit your immediate financial needs and future goals.

VERICO mortgage specialists are Canada's Trusted Experts who will be with you through the life of your mortgage.

I save you money by sourcing the best products at the best rates – not only on your first mortgage but through every subsequent renewal. So whether you're buying a home, renewing your mortgage, refinancing, renovating, investing, or consolidating your debts — I'm the VERICO Mortgage Advisor who can help you get the right financing, from the right lender, at the right rate.
---
BLOG / NEWS Updates
Top 5 Ways Clients 55yr+ Are Utilizing Their Home Equity
Did you know? As a preferred mortgage broker of HomeEquity Bank, we have access to specialized lending products tailored for clients 55yrs+? Home prices have increased substantially in the GTA over the past 30 years. If youve been paying your property taxes, keeping your home insured maintained, then congratulations! Youve been building equity. Another way of thinking about it - youve been putting money into an investment portfolio that youve had the pleasure of living in! As you move into your retirement years, its now time to withdraw some of that equity and put it to use to make your retirement more comfortable. Here are the Top 5 Ways Clients 55yrs+ are Utilizing the Equity Thats Been Building in Their Home: Buy an investment property buying an investment property is an excellent way to increase your retirement income! Gift to children give a gift to your children to help them move into their first home or to pay down their mortgage. Renovation love your home and no plans on moving? Make your home your castle! Enhance your enjoyment and the value of your home by doing a renovation. Vacation whether its a trip of a lifetime like a luxury safari in Africa, or taking the grandkids to Disney, do it while you are healthy. Pay Debt if you currently have an existing mortgage, line of credit or credit cards, we have financial solutions that can dramatically decrease your monthly obligation! Please dont hesitate to contact me if youd like to discuss. Have a great day!
Teranet–National Bank National Composite House Price Index
In October the Teranet-National Bank National Composite House Price IndexTM began the fourth quarter with a dip of 0.1% from the month before. The final quarter of the year is typically slow for the index, and the monthly decline was in line with the average of the last 10 Octobers, in five of which the index retreated. In short, it is too soon to herald a downward trend on the national home resale market. Indeed, if seasonal pressure were removed (seasonal adjustment), October would have been the third consecutive month of an underlying uptrend. Pulling the composite down on the month were retreats in the indexes for Edmonton (-1.0%), Winnipeg (-0.4%), Toronto (-0.2%), Hamilton (-0.2%), Calgary (-0.1%) and Montreal (-0.1%). Pulling it up were Quebec City (0.1%), Vancouver (0.2%), Ottawa-Gatineau (0.2%), Victoria (0.7%) and Halifax (1.3%). For Vancouver it was a first monthly rise in 15 months, consistent with a strong revival of home sales since August. For Ottawa-Gatineau, October was the seventh consecutive monthly rise, for a cumulative surge of 9.8%. Victoria has also had a good run, with gains in six of the last seven months. For Halifax it was the 10th advance in 12 months. For Toronto, on the other hand, October ended a run of six monthly rises. Same story for the five-month runs of Montreal and Winnipeg. According to the most recent data, however, the resale market remains balanced in Toronto and favourable to sellers in Montreal.
Unemployment rate unchanged in October
Following two consecutive months of growth, employment held steady in October. The unemployment rate was unchanged at 5.5%. On a year-over-year basis, employment grew by 443,000 or 2.4%, driven by gains in full-time work. Over the same period, total hours worked were up 1.3%. In October, employment increased in British Columbia and Newfoundland and Labrador, and was little changed in the other provinces. Employment was down for men in the core working ages of 25 to 54, and grew for the population aged 55 and over. Employment declined in manufacturing and construction. At the same time, employment was up in public administration and in finance, insurance, real estate, rental and leasing. The number of self-employed workers decreased, while the number of employees in the public sector increased for the second consecutive month.