AGENT LICENSE ID
M13002164
BROKERAGE LICENSE ID
11995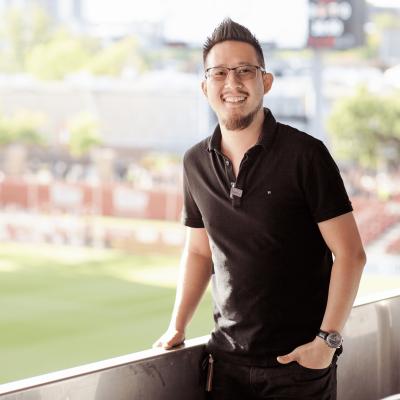 Daniel Char, AMP
Mortgage Agent
Address:
201-10815 Yonge St., Richmond Hill, Ontario
BROWSE
PARTNERS
Are you currently buying a new home? Moving? Or wanting to pay down your debts? Looking for the right mortgage is a daunting task. Banks are currently tightening up their lending criteria and it is becoming virtually impossible to get a decent rate for your financing needs without being cross sold a multiple of unwanted products or services like credit cards, line of credits and insurance.

Are you Self-employed? Have bad credit? Talk to a licensed mortgage agent today to find out how you can still own your dream home and still pay down high interest debts. I work with over 40 lenders to negotiate the best rates on your behalf. Remember, I work for YOU, NOT the Lenders!

Please take the time to browse my website. Take a look at the services that I offer and how to get in contact with me. We also have mortgage tools on the left to assist you to calculate what you can afford and how much your mortgage amount will be.
Click "arrange a call back" or email me directly if you have any questions. My goal is to make the transition to your new home as smooth as possible and assist you in achieving your financial goals.

Don't forget to bookmark this website as I update the content continuously to make sure my clients are up to date with information and tools. I am active on social media, so don't forget to follow me on Linkedin, Facebook, Twitter, and my Blog!
---
BLOG / NEWS Updates
YouTube Channel
Hello Friends, I have decided to create a Youtube Channel Dedicated to Mortgage information. This Channel will be for those seeking more information to learn about mortgages before signing one of the biggest commitments of their lives. Some of the topics that I will cover are: Youtube Topics 1.Introduction to Channel 2.What is a Mortgage? Term loan vs. open loan Financing for property Term Vs Amortization 3.Broker vs. Banker vs. Mortgage Specialist vs. Online discount broker Differences Pro and con Compensation model Education and training Relationship model with customers What is the Daily life of each of the above 4.Amortization Schedule Blended payment Interest Only Payment 5.Prepayment Options 20% Prepayment 20% increase Match a Payment or Double up Miss a payment 6.Penalty What is a penalty? Why is it charged? 3 months interest Penalty Interest Rate Differential Penalty How to avoid Penalty (port + Blend Extend) 7.Type of Mortgages Fixed and variable Open and Closed 1 5 year + 7 and 10 year Bridge Loan 8.Mortgage Preapproval What is a preapproval Why is one needed Difference between preapproval and real approval Is the rate on my preapproval guaranteed till closing? 9.Rates What is a rate? What is interest? How is interest calculated? What is interest compounding? Why does it matter? How do I get the best rate? 10.Mortgage Application What is an application and how to apply What is needed to apply for a mortgage (credit, income, downpayment) Importance of accurate information
Forecast Update: Economies Shutting Down
Rapidly evolving developments necessitate an update to the forecasts we published just last Friday. Additional quarantine or shut-down measures have been put in place in a number of countries in the last few days. As a result, we now anticipate global GDP growth to be 0% in 2020, followed by a sizeable rebound in activity in 2021 given our view that economic activity will rebound quickly once the virus is no longer a serious threat to public health. At present, we believe activity will begin to return to normal in the third quarter, except in countries where containment measures were aggressively deployed in the first quarter (essentially the Asian economies), where activity resumes in the second quarter. In Canada, the closure of non-essential business in Quebec and Ontario announced earlier this week will have large economic consequences. At present, we believe Canadian economic activity will fall by 28% in Q2 as these measures are felt. If other provinces follow, the fall in Q2 economic activity would be in the 35% range. We now assume that economic activity resumes by the start of the third quarter and that growth rebounds sharply at that time. However, the 20% drop in US economic activity in the second quarter will restrain the rebound in Canadian activity in the third quarter owing to the usual lags between US and Canadian economic outcomes. Under these assumptions, Canadian GDP would fall by slightly more than 4% in 2020 and rebound by 5.1% in 2021. Though we have not included any additional measures in this update beyond those already announced, we believe a substantial ramping up of fiscal support measures in Canada is forthcoming. There is a chance that aggressive virus management measures are required beyond Q2 to ensure the virus is truly well-contained. Evidence in Asia this week suggests that even in countries where aggressive management measures have been put in place, COVID-19 can come back quite quickly. If measures in Canada are not lifted by the end of Q2, growth would fall again in Q3, and GDP would fall by 6.3% in 2020 instead of the 4.1% we currently expect. A key question for forecasters is the length of the virus-related restrictions on firms and households. As noted above, a shift of one quarter in the resumption of normal operating conditions can have a large impact on growth outcomes. Since we do not have a good handle on the ultimate length of the interruptions, we consider it more informative to assign probabilities to the time at which virus containment measures end. At this time, we believe there is a 75% chance that activity resumes by Q3 and a 25% chance that activity returns to more normal levels by Q4. How officials manage virus containment internationally, as well as the evolution of the virus, will inform our assessment of probabilities going forward. Source: Scotiabank Economics
Home resale market was gaining momentum prior to Covid-19
At the national level, resale home prices were gaining momentum in February. The 0.4% monthly gain in the Composite index was double the average of the previous ten years for a month of February. In particular, after 12 consecutive monthly declines, Vancouver HPI rose in each of the last five months, reflecting the fact that Vancouver resale market recently returned to balance. Sure, we still saw weakness in other regions, such as the Prairie Provinces (Alberta, Manitoba and Saskatchewan) where markets were still favorable to buyers. But CREA just reported a rather generalized increase in home sales in February, including for Calgary and Edmonton. Unfortunately, then came the outbreak of Covid-19 and its impact on oil prices and disruptions in the supply chain. The unprecedented sanitary measures imposed by the authorities to tackle the pandemic will severely impact business activity and jobs over the coming months. In that situation, the home resale market should be heavily curtailed for the coming months. Source: Teranet Inc., and National Bank of Canada