AGENT LICENSE ID
M13002164
BROKERAGE LICENSE ID
11995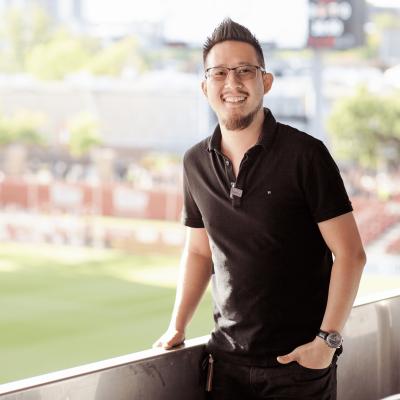 Daniel Char, AMP
Mortgage Agent
Address:
201-10815 Yonge St., Richmond Hill, Ontario
BROWSE
PARTNERS
Are you currently buying a new home? Moving? Or wanting to pay down your debts? Looking for the right mortgage is a daunting task. Banks are currently tightening up their lending criteria and it is becoming virtually impossible to get a decent rate for your financing needs without being cross sold a multiple of unwanted products or services like credit cards, line of credits and insurance.

Are you Self-employed? Have bad credit? Talk to a licensed mortgage agent today to find out how you can still own your dream home and still pay down high interest debts. I work with over 40 lenders to negotiate the best rates on your behalf. Remember, I work for YOU, NOT the Lenders!

Please take the time to browse my website. Take a look at the services that I offer and how to get in contact with me. We also have mortgage tools on the left to assist you to calculate what you can afford and how much your mortgage amount will be.
Click "arrange a call back" or email me directly if you have any questions. My goal is to make the transition to your new home as smooth as possible and assist you in achieving your financial goals.

Don't forget to bookmark this website as I update the content continuously to make sure my clients are up to date with information and tools. I am active on social media, so don't forget to follow me on Linkedin, Facebook, Twitter, and my Blog!
---
BLOG / NEWS Updates
YouTube Channel
Hello Friends, I have decided to create a Youtube Channel Dedicated to Mortgage information. This Channel will be for those seeking more information to learn about mortgages before signing one of the biggest commitments of their lives. Some of the topics that I will cover are: Youtube Topics 1.Introduction to Channel 2.What is a Mortgage? Term loan vs. open loan Financing for property Term Vs Amortization 3.Broker vs. Banker vs. Mortgage Specialist vs. Online discount broker Differences Pro and con Compensation model Education and training Relationship model with customers What is the Daily life of each of the above 4.Amortization Schedule Blended payment Interest Only Payment 5.Prepayment Options 20% Prepayment 20% increase Match a Payment or Double up Miss a payment 6.Penalty What is a penalty? Why is it charged? 3 months interest Penalty Interest Rate Differential Penalty How to avoid Penalty (port + Blend Extend) 7.Type of Mortgages Fixed and variable Open and Closed 1 5 year + 7 and 10 year Bridge Loan 8.Mortgage Preapproval What is a preapproval Why is one needed Difference between preapproval and real approval Is the rate on my preapproval guaranteed till closing? 9.Rates What is a rate? What is interest? How is interest calculated? What is interest compounding? Why does it matter? How do I get the best rate? 10.Mortgage Application What is an application and how to apply What is needed to apply for a mortgage (credit, income, downpayment) Importance of accurate information
Record December caps record year for Canadian home sales
Statistics released today by the Canadian Real Estate Association (CREA) show national home sales set another all-time record in December 2020. Home sales recorded over Canadian MLS Systems jumped by 7.2% between November and December to set another new all-time record. Seasonally adjusted activity was running at an annualized pace of 714,516 units in December 2020 the first time on record that monthly sales at seasonally adjusted annual rates have ever topped the 700,000 mark. The month-over-month increase in national sales activity from November to December was driven by gains of more than 20% in the Greater Toronto Area (GTA) and Greater Vancouver. Actual (not seasonally adjusted) sales activity posted a 47.2% y-o-y gain in December the largest year-over-year increase in monthly sales in 11 years. It was a new record for the month of December by a margin of more than 12,000 transactions. For the sixth straight month, sales activity was up in almost all Canadian housing markets compared to the same month in 2019. For 2020 as a whole, some 551,392 homes traded hands over Canadian MLS Systems a new annual record. This is an increase of 12.6% from 2019 and stood 2.3% above the previous record set back in 2016.
Mortgage Deferral Agreements and Their Impact
CMHCs Fall 2020 Residential Mortgage Industry Dashboard discusses mortgage deferral agreements and their impact. At the end of the second quarter, credit unions, mortgage finance companies (MFCs) and mortgage investment entities (MIEs) have allowed mortgage deferral agreements for about 6%, 7% and 7% of their respective residential mortgage portfolios. Chartered banks have allowed 16% of mortgages to go into deferral since the beginning of the pandemic. Of these, close to 2 out of 3 borrowers had resumed payments on their mortgages at the end of the third quarter of 2020. In the coming months, we could see higher delinquency rates if some borrowers are unable to resume their payments; these mortgages will have to be booked as arrears. These deferral agreements have affected financial institutions cash flows, with reductions of: 4% in scheduled mortgage payments 3% in non-scheduled payments (accelerated monthly payments and lump-sum payments) While remaining at low levels, mortgages in arrears (90 or more days delinquent) have increased slightly between the first and second quarters of 2020 from: 0.24% to 0.26%, on average, for chartered banks 0.23% to 0.25%, on average, for non-bank mortgage lenders We also observe an increase in early-stage delinquencies (31 to 59 days and 60 to 89 days), which suggests that arrears could continue on an upward trend. Source: CMHC