AGENT LICENSE ID
M13002164
BROKERAGE LICENSE ID
11995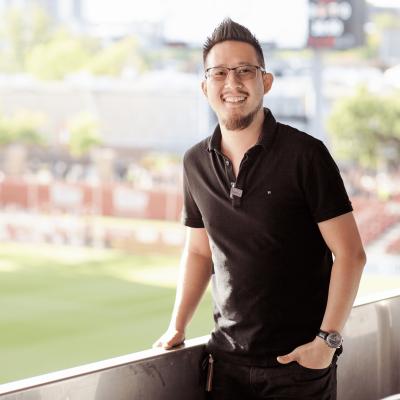 Daniel Char, AMP
Mortgage Agent
Address:
201-10815 Yonge St., Richmond Hill, Ontario
BROWSE
PARTNERS
Are you currently buying a new home? Moving? Or wanting to pay down your debts? Looking for the right mortgage is a daunting task. Banks are currently tightening up their lending criteria and it is becoming virtually impossible to get a decent rate for your financing needs without being cross sold a multiple of unwanted products or services like credit cards, line of credits and insurance.

Are you Self-employed? Have bad credit? Talk to a licensed mortgage agent today to find out how you can still own your dream home and still pay down high interest debts. I work with over 40 lenders to negotiate the best rates on your behalf. Remember, I work for YOU, NOT the Lenders!

Please take the time to browse my website. Take a look at the services that I offer and how to get in contact with me. We also have mortgage tools on the left to assist you to calculate what you can afford and how much your mortgage amount will be.
Click "arrange a call back" or email me directly if you have any questions. My goal is to make the transition to your new home as smooth as possible and assist you in achieving your financial goals.

Don't forget to bookmark this website as I update the content continuously to make sure my clients are up to date with information and tools. I am active on social media, so don't forget to follow me on Linkedin, Facebook, Twitter, and my Blog!
---
BLOG / NEWS Updates
YouTube Channel
Hello Friends, I have decided to create a Youtube Channel Dedicated to Mortgage information. This Channel will be for those seeking more information to learn about mortgages before signing one of the biggest commitments of their lives. Some of the topics that I will cover are: Youtube Topics 1.Introduction to Channel 2.What is a Mortgage? Term loan vs. open loan Financing for property Term Vs Amortization 3.Broker vs. Banker vs. Mortgage Specialist vs. Online discount broker Differences Pro and con Compensation model Education and training Relationship model with customers What is the Daily life of each of the above 4.Amortization Schedule Blended payment Interest Only Payment 5.Prepayment Options 20% Prepayment 20% increase Match a Payment or Double up Miss a payment 6.Penalty What is a penalty? Why is it charged? 3 months interest Penalty Interest Rate Differential Penalty How to avoid Penalty (port + Blend Extend) 7.Type of Mortgages Fixed and variable Open and Closed 1 5 year + 7 and 10 year Bridge Loan 8.Mortgage Preapproval What is a preapproval Why is one needed Difference between preapproval and real approval Is the rate on my preapproval guaranteed till closing? 9.Rates What is a rate? What is interest? How is interest calculated? What is interest compounding? Why does it matter? How do I get the best rate? 10.Mortgage Application What is an application and how to apply What is needed to apply for a mortgage (credit, income, downpayment) Importance of accurate information
Bank of Canada maintains overnight rate target at 1 ¾ percent
The Bank of Canada today maintained its target for the overnight rate at 1 percent. The Bank Rate is correspondingly 2 percent and the deposit rate is 1 percent. The Banks October projection for global economic growth appears to be intact. There is nascent evidence that the global economy is stabilizing, with growth still expected to edge higher over the next couple of years. Financial markets have been supported by central bank actions and waning recession concerns, while being buffeted by news on the trade front. Indeed, ongoing trade conflicts and related uncertainty are still weighing on global economic activity, and remain the biggest source of risk to the outlook. In this context, commodity prices and the Canadian dollar have remained relatively stable. Growth in Canada slowed in the third quarter of 2019 to 1.3 percent, as expected. Consumer spending expanded moderately, underpinned by stronger wage growth. Housing investment was also a source of strength, supported by population growth and low mortgage rates. The Bank continues to monitor the evolution of financial vulnerabilities related to the household sector. As expected, exports contracted, driven by non-energy commodities. However, investment spending unexpectedly showed strong growth, notably in transportation equipment and engineering projects. The Bank will be assessing the extent to which this points to renewed momentum in investment. CPI inflation in Canada remains at target, and measures of core inflation are around 2 percent, consistent with an economy operating near capacity. Inflation will increase temporarily in the coming months due to year-over-year movements in gasoline prices. The Bank continues to expect inflation to track close to the 2 percent target over the next two years. Based on developments since October, Governing Council judges it appropriate to maintain the current level of the overnight rate target. Future interest rate decisions will be guided by the Banks continuing assessment of the adverse impact of trade conflicts against the sources of resilience in the Canadian economy notably consumer spending and housing activity. Fiscal policy developments will also figure into the Banks updated outlook in January.
Gross domestic product, income and expenditure, third quarter 2019
Real gross domestic product (GDP) grew 0.3%, following a 0.9% increase in the second quarter. Third quarter growth was led by higher business investment and increased household spending, boosting final domestic demand by 0.8%. Expressed at an annualized rate, real GDP advanced 1.3% in the third quarter. In comparison, real GDP in the United States grew 1.9%. Business investment rose 2.6% in the third quarter, the fastest pace since the fourth quarter of 2017. Growth in household spending accelerated to 0.4%, after rising 0.1% in the second quarter. These increases were moderated by a 0.4% decline in exports, while imports were flat. Non-farm business inventories were drawn down by $550 million in the third quarter, and the economy-wide stock-to-sales ratio hovered at 0.84. Cannabis inventories contributed to the $4.9 billion accumulation of farm inventories. Housing investment accelerates Housing investment rose 3.2%, the fastest pace since the first quarter of 2012. The increase was driven by both new home construction (+3.3%)mostly single-detached homes in Ontarioand higher ownership transfer costs (+8.7%) from increased resale activities in British Columbia and Ontario.