AGENT LICENSE ID
M13002164
BROKERAGE LICENSE ID
11995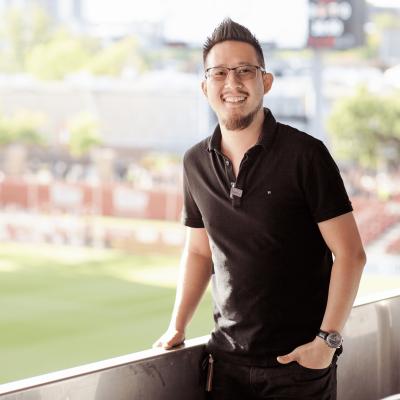 Daniel Char, AMP
Mortgage Agent
Address:
201-10815 Yonge St., Richmond Hill, Ontario
BROWSE
PARTNERS
Are you currently buying a new home? Moving? Or wanting to pay down your debts? Looking for the right mortgage is a daunting task. Banks are currently tightening up their lending criteria and it is becoming virtually impossible to get a decent rate for your financing needs without being cross sold a multiple of unwanted products or services like credit cards, line of credits and insurance.

Are you Self-employed? Have bad credit? Talk to a licensed mortgage agent today to find out how you can still own your dream home and still pay down high interest debts. I work with over 40 lenders to negotiate the best rates on your behalf. Remember, I work for YOU, NOT the Lenders!

Please take the time to browse my website. Take a look at the services that I offer and how to get in contact with me. We also have mortgage tools on the left to assist you to calculate what you can afford and how much your mortgage amount will be.
Click "arrange a call back" or email me directly if you have any questions. My goal is to make the transition to your new home as smooth as possible and assist you in achieving your financial goals.

Don't forget to bookmark this website as I update the content continuously to make sure my clients are up to date with information and tools. I am active on social media, so don't forget to follow me on Linkedin, Facebook, Twitter, and my Blog!
---
BLOG / NEWS Updates
YouTube Channel
Hello Friends, I have decided to create a Youtube Channel Dedicated to Mortgage information. This Channel will be for those seeking more information to learn about mortgages before signing one of the biggest commitments of their lives. Some of the topics that I will cover are: Youtube Topics 1.Introduction to Channel 2.What is a Mortgage? Term loan vs. open loan Financing for property Term Vs Amortization 3.Broker vs. Banker vs. Mortgage Specialist vs. Online discount broker Differences Pro and con Compensation model Education and training Relationship model with customers What is the Daily life of each of the above 4.Amortization Schedule Blended payment Interest Only Payment 5.Prepayment Options 20% Prepayment 20% increase Match a Payment or Double up Miss a payment 6.Penalty What is a penalty? Why is it charged? 3 months interest Penalty Interest Rate Differential Penalty How to avoid Penalty (port + Blend Extend) 7.Type of Mortgages Fixed and variable Open and Closed 1 5 year + 7 and 10 year Bridge Loan 8.Mortgage Preapproval What is a preapproval Why is one needed Difference between preapproval and real approval Is the rate on my preapproval guaranteed till closing? 9.Rates What is a rate? What is interest? How is interest calculated? What is interest compounding? Why does it matter? How do I get the best rate? 10.Mortgage Application What is an application and how to apply What is needed to apply for a mortgage (credit, income, downpayment) Importance of accurate information
Home affordability improved in Q2 2020
Housing affordability in Canadas large urban centres improved in the second quarter of 2020 after having deteriorated in the two prior quarters. Higher incomes helped in Q2 but the largest portion of the improvement came in the form of lower interest rates. Indeed, the latter declined 19 basis points in the quarter, reflecting the easing from the central bank. Combined, income and mortgage rates were more than enough to offset the increase in home prices. Still, the decline in interest rates on a quarterly average basis does not completely reflect the change in 5-year mortgage rates since the beginning of the COVID-19 pandemic. The February to June decline in mortgage interest rates was a much more significant 41 basis points. Looking ahead, the preliminary data for rates shows additional improvements in the third quarter of the year (cumulatively they are down over 70 bps). While we expect this to help affordability, home prices should remain resilient based on the latest resale market data showing record sales volumes. Homebuyers have rushed back to the market after having delayed purchases and are now being offered record-low interest rates. Once pent-up demand is exhausted, the Canadian housing market will still have to face high levels of unemployment and reduced household formation due to lower immigration.
Bank of Canada maintains commitment to current level of policy rate, continues program of quantitative easing
The Bank of Canada today maintained its target for the overnight rate at the effective lower bound of percent. The Bank Rate is correspondingly percent and the deposit rate is percent. The Bank is also continuing its quantitative easing (QE) program, with large-scale asset purchases of at least $5 billion per week of Government of Canada bonds. Both the global and Canadian economies are evolving broadly in line with the scenario in the July Monetary Policy Report (MPR), with activity bouncing back as countries lift containment measures. The Bank continues to expect this strong reopening phase to be followed by a protracted and uneven recuperation phase, which will be heavily reliant on policy support. The pace of the recovery remains highly dependent on the path of the COVID-19 pandemic and the evolution of social distancing measures required to contain its spread. The rebound in the United States has been stronger than expected, while economic performance among emerging markets has been more mixed. Global financial conditions have remained accommodative. Although prices for some commodities have firmed, oil prices remain weak. In Canada, real GDP fell by 11.5 percent (39 percent annualized) in the second quarter, resulting in a decline of just over 13 percent in the first half of the year, largely in line with the Banks July MPR central scenario. All components of aggregate demand weakened, as expected.