AGENT LICENSE ID
M13002164
BROKERAGE LICENSE ID
11995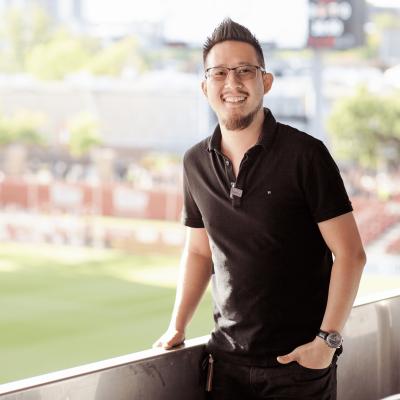 Daniel Char, AMP
Mortgage Agent
Address:
201-10815 Yonge St., Richmond Hill, Ontario
BROWSE
PARTNERS
Are you currently buying a new home? Moving? Or wanting to pay down your debts? Looking for the right mortgage is a daunting task. Banks are currently tightening up their lending criteria and it is becoming virtually impossible to get a decent rate for your financing needs without being cross sold a multiple of unwanted products or services like credit cards, line of credits and insurance.

Are you Self-employed? Have bad credit? Talk to a licensed mortgage agent today to find out how you can still own your dream home and still pay down high interest debts. I work with over 40 lenders to negotiate the best rates on your behalf. Remember, I work for YOU, NOT the Lenders!

Please take the time to browse my website. Take a look at the services that I offer and how to get in contact with me. We also have mortgage tools on the left to assist you to calculate what you can afford and how much your mortgage amount will be.
Click "arrange a call back" or email me directly if you have any questions. My goal is to make the transition to your new home as smooth as possible and assist you in achieving your financial goals.

Don't forget to bookmark this website as I update the content continuously to make sure my clients are up to date with information and tools. I am active on social media, so don't forget to follow me on Linkedin, Facebook, Twitter, and my Blog!
---
BLOG / NEWS Updates
YouTube Channel
Hello Friends, I have decided to create a Youtube Channel Dedicated to Mortgage information. This Channel will be for those seeking more information to learn about mortgages before signing one of the biggest commitments of their lives. Some of the topics that I will cover are: Youtube Topics 1.Introduction to Channel 2.What is a Mortgage? Term loan vs. open loan Financing for property Term Vs Amortization 3.Broker vs. Banker vs. Mortgage Specialist vs. Online discount broker Differences Pro and con Compensation model Education and training Relationship model with customers What is the Daily life of each of the above 4.Amortization Schedule Blended payment Interest Only Payment 5.Prepayment Options 20% Prepayment 20% increase Match a Payment or Double up Miss a payment 6.Penalty What is a penalty? Why is it charged? 3 months interest Penalty Interest Rate Differential Penalty How to avoid Penalty (port + Blend Extend) 7.Type of Mortgages Fixed and variable Open and Closed 1 5 year + 7 and 10 year Bridge Loan 8.Mortgage Preapproval What is a preapproval Why is one needed Difference between preapproval and real approval Is the rate on my preapproval guaranteed till closing? 9.Rates What is a rate? What is interest? How is interest calculated? What is interest compounding? Why does it matter? How do I get the best rate? 10.Mortgage Application What is an application and how to apply What is needed to apply for a mortgage (credit, income, downpayment) Importance of accurate information
The Contagion of Fear
Fears of a possible coronavirus pandemic are sweeping the world. Markets are jittery with little hard data to go on. With the first case now reported in Canada, many are recalling the 2003 SARS where Canada was one of the epicenters. Arguably the biggest (economic) lesson from that experience is that fear is the biggest risk to the outlook. The impact of the SARS pandemic on the Canadian economy is difficult to estimate, confounded as it was by the slowing US economy, the invasion of Iraq and other events, but the Bank of Canada estimated -0.6ppt hit to annualized growth in Q2-2003, or just over 0.1% on the level of GDP. While it is premature to predict the path of todays coronavirus outbreak, we estimate that a SARS-equivalent pandemic today could have a similar impact on the Canadian economy with an estimated hit of just over 0.1% on the level of GDP by mid-2020, at which point a pandemic should be contained. This estimate is subject to a significant degree of uncertainty with risks skewed to a potentially larger impact. The effect should not be significant enough to trigger a broader economic malaise, but could this finally push Governor Poloz over the line to proactively stimulate the economy in his next rate call? Source: https://www.scotiabank.com/content/dam/scotiabank/sub-brands/scotiabank-economics/english/documents/insights-views/2020-01-27_IV.pdf
Bank of Canada maintains overnight rate target at 1 ¾ percent
The Bank of Canada today maintained its target for the overnight rate at 1 percent. The Bank Rate is correspondingly 2 percent and the deposit rate is 1 percent. The global economy is showing signs of stabilization, and some recent trade developments have been positive. However, there remains a high degree of uncertainty and geopolitical tensions have re-emerged, with tragic consequences. The Canadian economy has been resilient but indicators since the October Monetary Policy Report(MPR) have been mixed. Data for Canada indicate that growth in the near term will be weaker, and the output gap wider, than the Bank projected in October. The Bank now estimates growth of 0.3 percent in the fourth quarter of 2019 and 1.3 percent in the first quarter of 2020. Exports fell in late 2019, and business investment appears to have weakened after a strong third quarter. Job creation has slowed and indicators of consumer confidence and spending have been unexpectedly soft. In contrast, residential investment was robust through most of 2019, moderating to a still-solid pace in the fourth quarter.