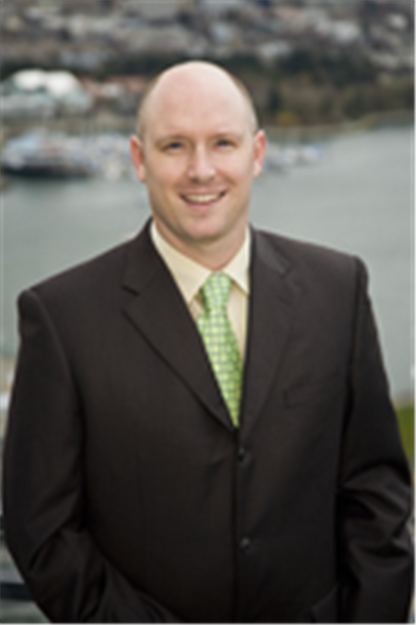 David Whyte
Mortgage Specialist
Address:
308 - 15252 32 Avenue, South Surrey, British Columbia
BROWSE
PARTNERS
It PAYS to shop around.
Many Canadian homeowners pay too much for their homes because they are not getting the best mortgage financing available in the market.
The mortgage process can be intimidating for homeowners, and some financial institutions don't make the process any easier.
But I'm here to help!
I'm a VERICO Mortgage Advisor and I'm an independent, unbiased, expert, here to help you move into a home you love.
I have access to mortgage products from over forty lenders at my fingertips and I work with you to determine the best product that will fit your immediate financial needs and future goals.
VERICO mortgage specialists are Canada's Trusted Experts who will be with you through the life of your mortgage.
I save you money by sourcing the best products at the best rates – not only on your first mortgage but through every subsequent renewal. So whether you're buying a home, renewing your mortgage, refinancing, renovating, investing, or consolidating your debts — I'm the VERICO Mortgage Advisor who can help you get the right financing, from the right lender, at the right rate.
---
BLOG / NEWS Updates
Award of Excellence in Customer Service for Dreyer Group
Dreyer Group Mortgages Inc, a member of the VERICO brokers network, has won the prestigious Canadian Mortgage Professional (CMP) Canadian Mortgage Award (CMA) for Best Customer Service in Canada 2013. The 8th Annual Canadian Mortgage Awards were celebrated May 10th, 2013 at Toronto's Liberty Grand Entertainment Complex. Over 600 mortgage brokers, lenders and other industry partners attended. 21 awards were given out including Best Customer Service in Canada from and individual office. Vying for this prestigious title were other mortgage firms across Canada. After receiving the nominations and conducting research, the Canadian Mortgage Professional CMA 2013 judging panel evaluated the nominees choosing a small group of finalists. The Best Customer Service award was evaluated on excellence for outstanding customer service along with other factors including product knowledge, product offerings, telephone and face-to-face service along with testimonials and community or professional commendation. "Delivering exceptional client service and sound advice is our passion. These values form the foundation of our company's philosophy comments Jared Dreyer, Accredited Mortgage Professional and President of Dreyer Group Mortgages. All of us at Dreyer Group feel truly honored to be recognized for our commitment to clients and partners" About Canadian Mortgage Professional (CMP) CMA AwardsCMP Canadian Mortgage Awards has been conducting research that recognized outstanding service in the mortgage industry. CMP has been recognizing mortgage professionals in Canada since 2007. For more information visit www.canadianmortgageawards.com
Record December caps record year for Canadian home sales
Statistics released today by the Canadian Real Estate Association (CREA) show national home sales set another all-time record in December 2020. Home sales recorded over Canadian MLS Systems jumped by 7.2% between November and December to set another new all-time record. Seasonally adjusted activity was running at an annualized pace of 714,516 units in December 2020 the first time on record that monthly sales at seasonally adjusted annual rates have ever topped the 700,000 mark. The month-over-month increase in national sales activity from November to December was driven by gains of more than 20% in the Greater Toronto Area (GTA) and Greater Vancouver. Actual (not seasonally adjusted) sales activity posted a 47.2% y-o-y gain in December the largest year-over-year increase in monthly sales in 11 years. It was a new record for the month of December by a margin of more than 12,000 transactions. For the sixth straight month, sales activity was up in almost all Canadian housing markets compared to the same month in 2019. For 2020 as a whole, some 551,392 homes traded hands over Canadian MLS Systems a new annual record. This is an increase of 12.6% from 2019 and stood 2.3% above the previous record set back in 2016.
Mortgage Deferral Agreements and Their Impact
CMHCs Fall 2020 Residential Mortgage Industry Dashboard discusses mortgage deferral agreements and their impact. At the end of the second quarter, credit unions, mortgage finance companies (MFCs) and mortgage investment entities (MIEs) have allowed mortgage deferral agreements for about 6%, 7% and 7% of their respective residential mortgage portfolios. Chartered banks have allowed 16% of mortgages to go into deferral since the beginning of the pandemic. Of these, close to 2 out of 3 borrowers had resumed payments on their mortgages at the end of the third quarter of 2020. In the coming months, we could see higher delinquency rates if some borrowers are unable to resume their payments; these mortgages will have to be booked as arrears. These deferral agreements have affected financial institutions cash flows, with reductions of: 4% in scheduled mortgage payments 3% in non-scheduled payments (accelerated monthly payments and lump-sum payments) While remaining at low levels, mortgages in arrears (90 or more days delinquent) have increased slightly between the first and second quarters of 2020 from: 0.24% to 0.26%, on average, for chartered banks 0.23% to 0.25%, on average, for non-bank mortgage lenders We also observe an increase in early-stage delinquencies (31 to 59 days and 60 to 89 days), which suggests that arrears could continue on an upward trend. Source: CMHC