AGENT LICENSE ID
m15001201
BROKERAGE LICENSE ID
10317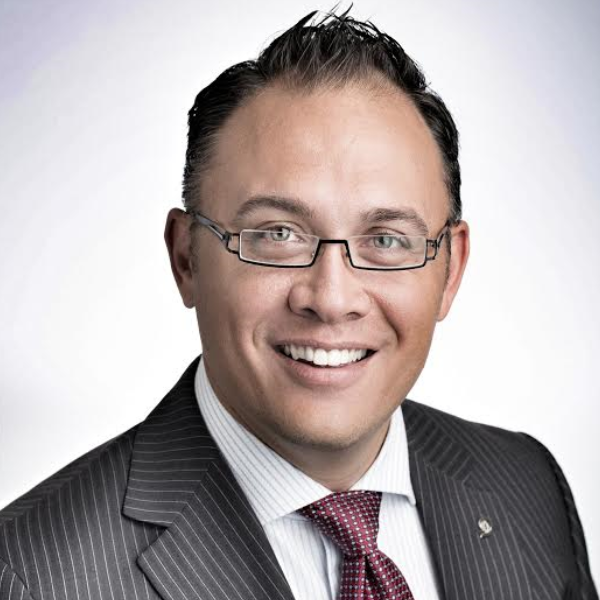 Deren Hasip
Senior Mortgage Agent
Address:
1796 Bloor Street West, Toronto, Ontario
BROWSE
PARTNERS
With a solid foundation working for some of Canada's top banks, I've helped over a thousand clients structure solutions to build wealth and achieve their home ownership dreams. Give me a call to discuss:
* Options as a first time home buyer
* Existing Mortgage Health Check
* Refinancing to improve cash flow and/or reduce your cost of financing
* Strategies to minimize costs as a Move Up buyer
* Vacation homes
* Investment properties
* Unique solutions with Credit Unions, Alternate and Private lenders
* Solutions when dealing with bruised credit
Having built a strong network of professionals, the advice and expertise I offer my clients extend beyond that of my immediate resources to that of my business partners. Our partners specialize in and are happy to talk to you about:
* Residential and Commercial Real Estate
* Family and Real Esate Law
* Accounting
* Insurance (Home, Auto and Life)
* Investment Planning
* Will and Estate Planning
* Home Inspection
Delivering unique solutions tailored to your personal needs, give me a call...let us take that next step together!
---
BLOG / NEWS Updates
National house price index rises again in August
The national HPI has grown at a below-inflation rate of 0.6% over the last 12 months. However, the weakness is not regionally broad-based. The national HPI has been depressed by 12 consecutive months without a rise in Vancouvers index, which dropped a cumulative 6.6%. Other Western metropolitan areas (Victoria, Calgary, Edmonton, and Winnipeg) also contributed to slow the national HPI. At the opposite, annual growth has been decent in most of the regions located in the central and eastern part of the country. That being said, home sales in August were up 55% from March in Vancouver, where market conditions went from favorable to buyers to balanced. Over that period, home sales rose 19% in Calgary and 12% in Edmonton. These improvements, if sustained, will sooner or later help limit home-price deflation in this region. The TeranetNational Bank Composite National House Price IndexTM increased 0.4% in August, a fourth gain in a row after an eight-month string without a rise. On a monthly basis, the index rose in 8 of the 11 markets covered: Victoria (+0.2%), Calgary (+0.6%), Hamilton (0.7%), Winnipeg (0.7%), Toronto (+0.8%), Montreal (1.1%), Ottawa-Gatineau (1.7%) and Halifax (1.8%). The index was down in Vancouver (-0.8%), Quebec City (-0.4%) and Edmonton (-0.1%). From August 2018 to August 2019, the Composite index rose 0.6%. Over the period, the HPI declined in Vancouver (-6.6%), Edmonton (-3.1%), Calgary (-2.3%). It was marginally up in Quebec City (0.1%), Victoria (0.7%) and Winnipeg (1.1%). It grew more convincingly in Toronto (+3.8%), Hamilton (+4.4%), Halifax (5.5%), Montreal (+5.7%) and Ottawa-Gatineau (+6.4%). Source: National Bank, Marc Pinsonneault
CREA Updates Resale Housing Market Forecast
The Canadian Real Estate Association (CREA) has updated its forecast for home sales activity via the Multiple Listing Service (MLS) Systems of Canadian real estate boards and associations for the rest of 2019 and looking ahead to 2020. Economic fundamentals underpinning housing activity remain strong outside of the Prairies and Newfoundland and Labrador. Population and employment growth have both remained supportive and the unemployment rate remains low. At the same time, expectations have become widespread that the Bank of Canada is unlikely to raise interest rates over the rest of the year and into next. More importantly for home buyers and housing markets, longer-term mortgage rates have been declining. Among those that have declined is the Bank of Canadas benchmark five-year rate used by banks to qualify mortgage applicants. Additionally, the Federal Government has recently launched its First-Time Home Buyer Incentive, a shared equity program in which the federal government finances a portion of a home purchase in exchange for an equity share of the homes value. Of these factors supporting Canadian housing activity, the decline in mortgage rates is arguably the most important development since the release in June of CREAs most recent forecast. The decline in the benchmark five-year mortgage rate has marginally relaxed the B-20 mortgage stress-test, which has dampened housing activity more than other policy changes made in recent years. Home sales have improved by more than expected in recent months and there are early signs that home price declines in the Lower Mainland of British Columbia and across the Prairies may be abating. Meanwhile, home prices are re-accelerating across Ontarios Greater Golden Horseshoe region. Strong economic fundamentals, previously unexpected declines in mortgage interest rates and stronger than previously expected housing market trends in British Columbia and Ontario have resulted in CREA upwardly revising forecast home sales in 2019 and 2020. Nonetheless, the overall level of national sales activity this year and next is anticipated to remain below levels recorded prior to the implementation of the B-20 stress test. National home sales are now projected to recover to 482,000 units in 2019, representing a 5% increase from the five-year low recorded in 2018. While this is an upward revision of 19,000 transactions compared to CREAs previous forecast (85% of which is due to upgraded British Columbia and Ontario forecasts), it represents a return of activity to its 10-year annual average. It also remains well below the annual record set in 2016, when almost 540,000 homes traded hands. Notwithstanding the upward revision, the forecast for 2019 on a per capita basis remains the second weakest since 2001.