AGENT LICENSE ID
M14000915
BROKERAGE LICENSE ID
12625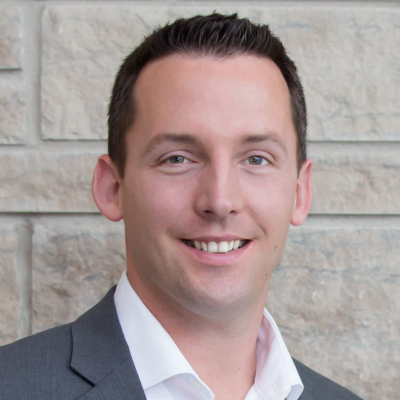 Derrick Bryce
Mortgage Agent
Address:
949 Garth St, Hamilton, Ontario, L9C4L3
Many mortgage professionals and banks claim to offer the lowest mortgages rates but does that mean it is going to be the best mortgage for you?
Mortgage professionals and financial institutions love the term "lowest mortgage rates". What they sometimes forget to mention are the penalties that can be associated with getting the lowest mortgage rate. You could be locking in to what is called a "No Frills Mortgage". This is a type of mortgage which may have very little flexibility. The mortgage could consist of higher penalties for breaking the mortgage, low or no prepayment privileges and it could even have a clause that you must sell your home to get out of the mortgage.
As part of Best Mortgage Loans Inc. I work with the most reputable lenders in the industry. It is my top priority to find my clients the lowest mortgage rate while also ensuring they are in a mortgage that fits their financial needs. I am constantly being offered amazing promotions which allow me to get my clients those low rates they are looking for. I do not want to advertise the lowest mortgages rates because that may not always be the case. There may be someone out there that can beat my rates. That said, I assure you that I will fight to get you the lowest mortgage rates I can, with the best terms.
The advantage of working with a mortgage broker or mortgage agent as opposed to dealing with a mortgage specialist at a bank is that we deal with multiple lenders. This enables me to the find lenders who can place all types of business such as 1st and 2nd mortgages, private mortgages, refinancing, home equity loans, rental and investment properties, secondary homes and construction loans. I also have access to a great network of mortgage brokers and lenders to handle your commercial mortgage needs. Whether you are a first time home buyer, you are self-employed or new to Canada, these are all areas I specialize in as a mortgage professional.
Even though Best Mortgage Loans Inc. is located in Hamilton, ON and a lot of my mortgage business is in the Hamilton area, I service areas all over Canada. As a resident of Hamilton I have established a great network of like-minded business men and women, realtors, home inspectors, appraisers, lawyers etc. These are all individuals I deal with that are an integral part of the mortgage process.
* CONTACT ME FOR UNPUBLISHED RATE SPECIALS *
---
BLOG / NEWS Updates
Bank of Canada maintains policy rate, continues quantitative tightening
The Bank of Canada today held its target for the overnight rate at 5%, with the Bank Rate at 5% and the deposit rate at 5%. The Bank is continuing its policy of quantitative tightening. The global economy continues to slow and inflation has eased further. In the United States, growth has been stronger than expected, led by robust consumer spending, but is likely to weaken in the months ahead as past policy rate increases work their way through the economy. Growth in the euro area has weakened and, combined with lower energy prices, this has reduced inflationary pressures. Oil prices are about $10-per-barrel lower than was assumed in the October Monetary Policy Report (MPR). Financial conditions have also eased, with long-term interest rates unwinding some of the sharp increases seen earlier in the autumn. The US dollar has weakened against most currencies, including Canadas. In Canada, economic growth stalled through the middle quarters of 2023. Real GDP contracted at a rate of 1.1% in the third quarter, following growth of 1.4% in the second quarter. Higher interest rates are clearly restraining spending: consumption growth in the last two quarters was close to zero, and business investment has been volatile but essentially flat over the past year. Exports and inventory adjustment subtracted from GDP growth in the third quarter, while government spending and new home construction provided a boost. The labour market continues to ease: job creation has been slower than labour force growth, job vacancies have declined further, and the unemployment rate has risen modestly. Even so, wages are still rising by 4-5%. Overall, these data and indicators for the fourth quarter suggest the economy is no longer in excess demand.
Housing affordability: Significant deterioration in Q3 2023
From National Bank of Canada The third quarter of 2023 witnessed a considerable deterioration for housing affordability in Canada. This degradation follows three consecutive quarters of improvements and deletes nearly two thirds of the progress that had been made so far. The worsening was widespread with every single market experiencing an increase in their mortgage payment as a percentage of income (MPPI). At the national level the deterioration stemmed from a surge in home prices of 4.6%, the largest in 6 quarters and partially erasing the decline over the last year. A rebound in home prices during a period of rising interest rates could initially appear perplexing. That said, a chronic lack of supply in the resale market compounded by record population growth has allowed prices to rise. Also contributing to lessening affordability, mortgage interest rates rose 32 basis points in the quarter, more than eliminating the two prior declines. While still rising income was a partial offset in the third quarter, it did little to assuage the situation. Looking ahead, we see a moribund outlook for affordability. At the very least, a further worsening is in the cards for the last quarter of the year. Mortgage interest rates have steadily trended up in October on the back of rising longer-term interest rates. If interest rates hold at their current level, it would only take a home price increase of 2% in the fourth quarter to surpass the worst level of affordability in a generation. The outlook remains particularly challenging for first-time homebuyers. HIGHLIGHTS: Canadian housing affordability posted a worsening in Q323 following three consecutive improvements. The mortgage payment on a representative home as a percentage of income (MPPI) rose 4.0 points, more than erasing the previous pullback of 1.6-points in Q223. Seasonally adjusted home prices increased 4.6% in Q323 from Q223; the benchmark mortgage rate (5-year term) surged 32 bps, while median household income rose 1.2%. Affordability deteriorated in all of the ten markets covered in Q3. On a sliding scale of markets from worst deterioration to least: Vancouver, Toronto, Victoria, Hamilton, Calgary, Montreal, Quebec, Ottawa-Gatineau, Winnipeg, and Edmonton. Countrywide, affordability worsened 2.5 pp in the condo portion vs. a 4.5 pp degradation in the non-condo segment. https://www.nbc.ca/content/dam/bnc/taux-analyses/analyse-eco/logement/housing-affordability.pdf
Housing market slowed in September as interest rates weigh in
Summary On a seasonally adjusted basis, home sales decreased 1.9% from August to September, a third monthly contraction in a row following the renewed monetary tightening cycle of the Bank of Canada and the surge in long-term interest rates. On the supply side, new listings jumped 6.3% in September, a sixth consecutive monthly increase. Overall, active listing increased by 3.7%, a third monthly gain in a row. As a result the number of months of inventory (active-listings to sales) increased from 3.5 in August to 3.7 in September. This continues to be higher than the trough of 1.7 reached in the pandemic but remains low on a historical basis. The active-listings to sales ratio loosened during the month but remained tighter than its historical average in every province except Ontario, which now indicated a slightly less tight market than the average. Housing starts rose 20.1K in September to a 3-month high of 270.5K (seasonally adjusted and annualized), a result comfortably above the median economist forecast calling for a 240.0K print. At the provincial level, total starts went up in Ontario (+19.3K to 103.6K), Alberta (+8.7K to a seven-and-a-half-year high of 49.1K) and Nova Scotia (+5.1K to 8.1K). Alternatively, declines were recorded in British Columbia (-8.6K to a 7-month low of 40.5K) and Saskatchewan (-2.7K to 3.4K). The Teranet-National Bank Composite National House Price Index rose 0.7% in September after seasonal adjustment. All 11 markets in the composite index were up during the month: Halifax (+1.9%), Ottawa-Gatineau (+1.7%), Victoria (+1.7%), Vancouver (+1.1%) and Calgary (+0. 9%) posted stronger-than-average growth, while Winnipeg (+0.7%) matched the composite index, and Montreal (+0.1%), Hamilton (+0.1%), Edmonton (+0.2%), Toronto (+0.5%) and Quebec City (+0.5%) saw less vigorous increases. https://www.nbc.ca/content/dam/bnc/taux-analyses/analyse-eco/logement/economic-news-resale-market.pdf