AGENT LICENSE ID
MW-0911473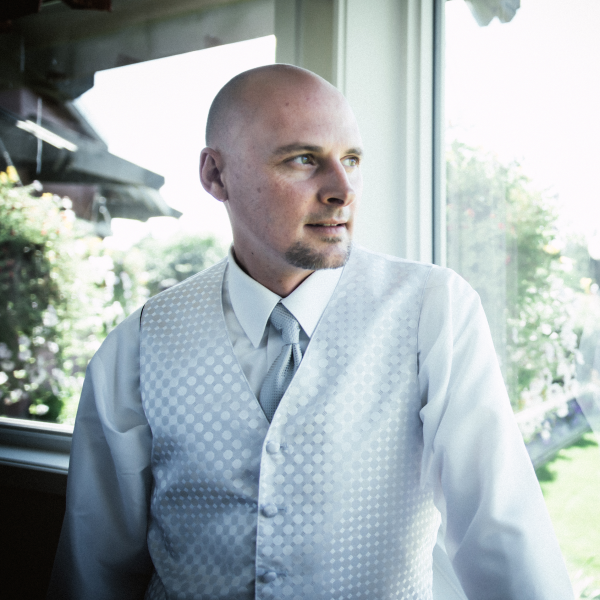 Matt Grigg
Mortgage Professional
Address:
115, 1925 - 18 Avenue NE, Calgary, Alberta
BROWSE
PARTNERS
Billie Richardson
"We had the pleasure of meeting you for my first mortgage approval in the summer of 2015. I was introduced to Matt by Laurie Albright as a helpful person to work with and we got that and more. One of the challenges that we were facing was we wanted to buy a small farm just outside the city limits to continue our love of farming and yet still have access to the city of Calgary and Okotoks. It took a lot of time and effort to find the right place and meet all the qualifications that we needed to purchase a country residential property and Matt was more than patient and helpful. Matt has a great sense of character and could tell when I was struggling with the process and was easygoing and kind enough to explain the circumstances and what options I had to push forward. He was more than accommodating to meet up when we could as I have an extremely busy schedule and last minute meetings were made available to discuss any issues at that time. I can't say enough good things about you Matt, I don't know any others because you were my first mortgage broker but I would say you are the best. We are incredibly happy and look forward to coming home every day to our little paradise. Thank you so so so much!"
Tim and Mary-Louise Hofer
"We were referred to Matt Grigg via our realtor. Matt went above & beyond to help find a lender for us so we could purchase our home. His knowledge and expertise well exceeded our expectations. He was very innovative in helping us find a mortgage and everything was done in a very credible manner. Consultations were not only over the phone but he took time to come to our home and discuss the options. Very personable and willing to work for his client. We highly recommend Matt to anyone looking for a mortgage broker. You will not be disappointed! Thanks again Matt!"
Kyla Workman
"Matt Grigg helped me buy my first home. He helped me understand the process, what forms and information I needed to bring to the table, where to find valuable resources and my unique mortgage options. He led the entire mortgage application process proactively so that I was ahead of the process. Once I made an offer, my side was accounted for and I felt in control as a home buyer. Matt made it easy. I have comfort in knowing he will be there for me when my renewal comes up."
Andy McVerry
"Matt recently navigated what I would consider to be a challenging mortgage application for my wife and I. We had experienced a fairly trying and lengthy process with respect to evaluating our situation with both primary and rental residence. Matt made every single aspect of this process a very clean and hassle free experience. Our initial plans did not come to fruition leaving us questioning our decision and go forward plan. Matt layed out alternate options and maintained a very stable approach to our fluctuating list of needs. He was always timely, accurate and complete with his responses. Matt's attention to detail and even keel makes him a perfect partner in what can be a trying process. I would highly recommend Matt to anyone that wants to remove and pain points they may have experienced when dealing with mortgage process. We would not use anyone else."
Kathryn Kolaczac
As a newly separated, self employed mother of two, Matt has done back flips to help me secure my next mortgage. He has spent a tremendous amount of time with me, advising me on the best steps to move forward, educating me on the process and showing me what I needed to do to successfully secure the mortgage. I would not hesitate to recommend Matt to anyone who is looking for a mortgage
Laura Boyse
"I remember when I first called Matt on a Monday morning in a complete panic, I had just put in an offer on my first home. A friend of mine recommended Matt as a mortgage broker and said that he was highly respected. From the instant I spoke with him on the phone, he put me at ease and made me feel like we would get through this together. He was so patient with me the next few days as I would call him constantly with questions, and he was so professional and easy going. I am very grateful for all of his hard work and expertise in finding me the best rate available! I will definitely pass his name along to my friends that are buying a home".
Vince Fowler
I met Matt a couple years ago through a friend in real estate. "I work exclusively with Matt," he said. After getting to Matt I can see why. Yes, there are a few really great mortgage brokers out there and Matt Grigg is certainly one of them. He is quick to reply, attentive to the numbers and details. He listens to the short and long term needs of the home owner and asks questions that I never considered. Working with Matt was a privilege. He deserves a call, that's for sure. I would not hesitate to use Matt in the future.
Jenn Vanderlaan
My husband met Matt through mutual friends a while back. We moved to a new city in the fall and when it came time to purchase a home, we really wanted a broker that could not only find us a quality lender, but who could take a strategic look at our portfolio and help us map out how best to reach our short and long-term property goals. We knew this was a strength for Matt so we decided to work with him. When it came time to purchase our home, Matt provided several options he thought would work best for us, based on our needs and goals, and provided logical reasons for his recommendation. Matt's work was thorough and left us with very little, if any, questions. He is strategic, thorough, detail oriented and readily available to answer any and all questions/concerns. We both enjoyed working with Matt and will do it again in the future.
Kristy White
"I am a first time home buyer and I just want to say that Matt Grigg my mortgage broker was the best person I could have chosen to help me buy my first home. Matt answered all my questions and was very informative at all times. He was very reassuring and supportive during such a stressful time. I would definitely recommend him to others and would use him again in a heart beat. Matt is someone you can trust implicitly to make the process of buying a home a happy, stress free one." Thanks again Matt
Bernice Chan
"I've known Matt for almost 10 years and Matt has been my designated brokerage guy for not only my real estate buyers but also myself and my family. Matt is 100% reliable, trustworthy, detail-oriented and most important of all, Matt always got us unbeatable rates from solid and reputable lenders normal civilians won't know about but only the pros have access to. Matt reviews and examines every scenario and possibility for you in order to get the best deal for you. He'll be honest with you and give you his straight-forward opinion. You simply know that you are in excellent hands. Matt follows through and always keeps you in the loop during the entire mortgage application from start to finish. Last but not least, Matt's signature giggles always make my day! Thank you Matt for always taking great care of me and everyone I sent your way."