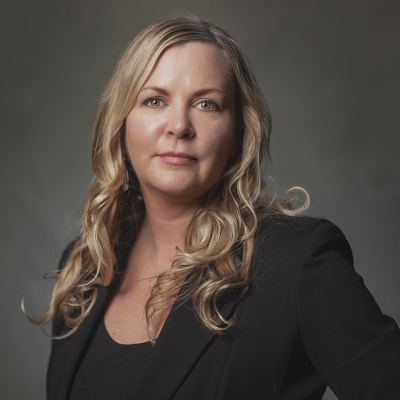 Kerry Nelson
Mortgage Specialist
Address:
#560-171 W. Esplanade, North Vancouver, British Columbia, V7M 3J9
Keep it Simple
1/24/2014
Keep it simple when buying a house
Spring is here, which means increased activity in the real estate market. If you are thinking of buying a house, keep these simple tips in mind.
Decide whether the time is right for you to buy – "If you currently own a house, you should buy and sell at the same time, which will help ensure you don't sell low and buy high," explains Chartered Professional Accountant Eli Palachi, a partner with Crowe Soberman LLP in Toronto. "If you are a first-time purchaser, try to buy when you can secure low mortgage rates so that your monthly cash outflow is lower."


Determine what you can afford – "Establish a budget that includes the cost of the new house and then try living with that budget for a while to make sure you won't become financially strapped and end up house rich and cash poor," advises Chartered Professional Accountant Albert Yu, a sales representative with RE/MAX Hallmark Realty Ltd. in Toronto. "Mortgage rates are at historically low levels these days. But keep in mind that every one-per-cent increase in interest rates means you can buy 10-per-cent less house." Yu says your budget should also include other costs, including a rainy day fund that covers three to six months' worth of expenses, retirement savings and a children's education fund. Your Chartered Accountant can help you set up a realistic budget and help with decisions on how to finance a house purchase.


Don't forget to factor in the hidden costs – "In addition to the price of the house itself, your other costs include legal fees associated with closing the sale, adjustments for property tax and utilities, the land transfer tax, mortgage fees, house appraisal fees and moving," says Palachi. "If you are buying a bigger house, you may also have higher insurance costs."


Shop around for the best mortgage rate – "Speak to several banks to see what their rates are," says Palachi. "It doesn't hurt to get an idea of what competitive rates are, and banks don't charge a fee or commission for securing financing. Your CA can also introduce you to mortgage officials at the bank." If you are going to shop around for rates, Yu cautions against signing several applications that would result in a credit check. "Your credit score will decrease if too many checks are done at once," he explains.


Make the biggest down payment you can afford – "You must pay at least 20 per cent of the purchase price down to avoid a high-ratio mortgage and paying one-time Canada Mortgage and Housing Corporation premiums," explains Yu. A larger down payment will also lower your monthly payments.