AGENT LICENSE ID
MW-1111320
BROKERAGE LICENSE ID
MW111229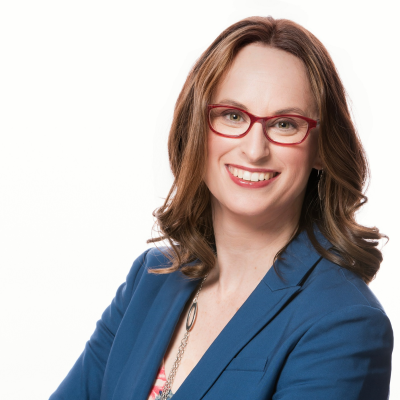 Michelle Lapierre
Mortgage Associate
Address:
213, 4935 55 Ave. NW, Edmonton, Alberta
BROWSE
PARTNERS
Mortgage Considerations When Property Values Drop - Don't Be Caught By Surprise
5/15/2019
Broadly speaking, properties in Alberta have seen a decrease in value in the last couple of years. This has been more prominent with certain property types (condos for example) and locations, but lower property values are a new reality for many Albertans. In this environment there are new considerations for managing your mortgage:
Plan To Stay Put Longer - Purchase Accordingly
Without an increase in values to help cover the costs of selling, it will take more time to be able to sell, clear your mortgage balance and any costs of selling (realtor fees, mortgage breakage penalty), and come away with down payment for your next purchase. This is particularly true for those who buy with minimum down payment and have the mortgage default insurance premium added into the mortgage. The best way to prepare for this is to purchase a property that you can stay in longer, if possible.
Higher Down Payment Or Make Mortgage Pre-Payments - Protect Your Equity Position
We all know that having a higher down payment and paying off your mortgage saves you in interest costs, but it does something else...it protects your equity position. Your equity position is the current value of your property minus the mortgage balances owing on it. Having a higher down payment when you purchase or paying down your mortgage more aggressively both allow you to sell sooner and not be "upside down," where you owe more on your property than it is worth. If you are concerned that you are in this position now, you can maintain your flexibility to sell in the future by paying extra on your mortgage to reduce the balance.
Don't Count On A Refinance - Pay Debts Down
When property values are increasing it can allow you to refinance or restructure your mortgage and draw on that home equity. This is often done to clear higher interest debts. In order to refinance, 20% of the current value must remain in the property. When property values are flat or drop, it takes more time before your mortgage balance will be low enough to allow a refinance. This means debts will need to be paid down without using the equity in your home. While I still do many successful refinances, I am seeing more clients who want to consolidate debt but their property values do not allow it. Plug away and pay that debt down!
Purchase and Refinance Plus Improvements - Do Those Renovations At The Start
This one is for my house hunters! Much like refinancing to pay out debts, homeowners often refinance to add a home equity line of credit or draw equity out to pay for home renovations or repairs. Now that it takes more time to be in the equity position to allow a refinance, the purchase plus improvements mortgages at time of purchase have become an even more important tool. This allows a buyer to build in a renovation, paying for a new roof, new flooring, or a finished basement at time of purchase. There is a refinance plus improvements product as well for those who JUST have 20% equity and want to build in a renovation.
Renewals - Call Me!
Lenders know it is tougher to qualify to switch your mortgage when property values move down, and they are quoting rates higher as a result. DO NOT ASSUME you do not qualify. I have successfully moved many clients to new lenders saving them thousands! If your current lender offers you competitive rates, great. But you will not know if they are competitive without speaking to a broker, and if they are not, you do not want to miss out on significant savings!
Until we see a significant up-tick in the housing market that would push up values, it is important to understand how your mortgage options are impacted. If you have any questions please do not hesitate to reach out.