AGENT LICENSE ID
MW-1111320
BROKERAGE LICENSE ID
MW111229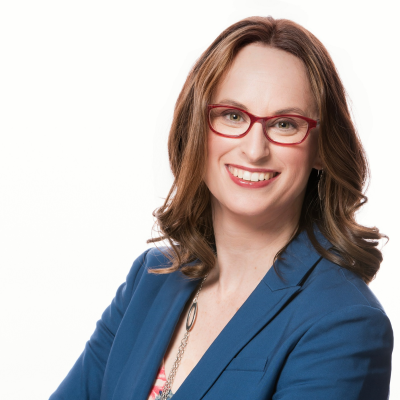 Michelle Lapierre
Mortgage Associate
Address:
213, 4935 55 Ave. NW, Edmonton, Alberta
BROWSE
PARTNERS
First-Time Homebuyer Incentive - What We Do And Don't Know
7/16/2019
Since it was proposed back in March, the First-Time Home Buyer Incentive (FTHBI) is slowly taking shape. While it is being touted as a measure to address affordability by the federal government, the response has been mixed. On one hand, it has been criticized as an overly complex program that does not address how difficult it is to qualify for a mortgage, and is simply a strategy to win millennial voters over with an approaching election. On the other hand, it does lower carrying costs and could appeal to those lower-income buyers who are hesitant to commit to home ownership because of the monthly costs. This solution was also chosen because it has a low inflationary impact on housing prices.
Regardless of how it is viewed, it is clear the Government is pushing to roll this out before the election. While we wait for clarity from lenders on if and how they plan to implement the FTHBI, here are the high points of what we know and what I still see as the gaps in understanding today:
What We Know
For first-time buyers with a qualifying income of $120,000 or less, you can apply for a Government of Canada shared-equity loan that will provide an additional 5% of down payment on a re-sale home, or an additional 10% down on a newly built home. The additional down payment is in the form of a shared-equity loan that will be registered to your title as a second mortgage. This loan will lower your mortgage and therefore decrease monthly mortgage payments, making home ownership more affordable.
September 2, 2019 - start date for applications
N

ovember 1, 2019 - start date for closings (possession dates)
Repayment is due when you sell or after 25 years, whichever happens first. It can be prepaid at anytime without a pre-payment penalty.
The combined mortgage and FTHBI amount is capped at four times your qualifying income.
The amount you will pay back is determined by the fair market value of your property when you sell or pay back the loan. They share the equity you gain or the loss you incur, depending on what your market value has done. You pay back the same percentage you borrowed, but of the current value when paying it back.
You must have the minimum down payment (5% of the first $500,000 of the lending value and 10% of the lending value above $500,000) from traditional sources to participate. This can be gifted from a relative, saved, or withdrawn from an RRSP. No flex down allowed (borrowed down payment).
Mobile/manufactured home purchase will only qualify for the 5% loan, even if brand new.
At least one borrower must be a first-time buyer, as per the definition given by the Government of Canada. (see resource link below).
It must be an insured mortgage, through any of the three insurers, with the first mortgage greater than 80% of the value of the property. The insurance premium is based on the loan-to-value of the first mortgage only (i.e. after the Incentive is added to down payment)
What We Do Not Know
Renewals - will you be able to switch lenders for better rates at renewal? Because the governments interest will be registered as a lien or second mortgage against your property, it makes switching lenders more complex. Clearly consumers would be at a disadvantage when it comes to negotiating a new rate at renewal if their lender knows they are not able to move the mortgage elsewhere. This has not been addressed.
Income Calculation - this entire program is really based on your household income level. So what number will be used to determine your household income: Your salary? Your Notice of Assessment income level? The nitty gritty details of how this will work are still unknown 6 weeks from the start of the program.
Lender Participation - The only way this program can be accessed is if mortgage lenders support it and are given the time to set up their systems to actually process them. We have not heard any announcement from a major bank supporting the government announced timelines. The program itself has been criticized as an election gimmick more than an effective tool to get people into homes. Will it make sense for lenders to scramble to change IT platforms, revise underwriting, and train staff on a program that could disappear post-election? We await take-up from lenders for the answer.
Pay It Back At 25 Years Or...? - It has been laid out that the government loan must be paid out at 25-years or sooner, but what happens if at that deadline you do not have the means to pay it out with savings or do not qualify for a refinance to clear it? Would the government force a sale or foreclose?
ADDITIONAL RESOURCES
Government of Canada - First-Time Home Buyer Incentive Website
https://www.placetocallhome.ca/fthbi/first-time-homebuyer-incentive.cfm
Edmonton Journal Article - "Determine If The First Time Home Buyer Incentive Makes Sense For You"
https://edmontonjournal.com/life/homes/determine-if-the-first-time-home-buyer-incentive-makes-sense-for-you
This program is complex even for those of us working in mortgages every day. If you are interested in using the FTHBI, reach out to me early to understand if this will be a fit for your purchase. And expect further clarifications and updates from the Government as we approach the September 2nd implementation date.