AGENT LICENSE ID
MW-1111320
BROKERAGE LICENSE ID
MW111229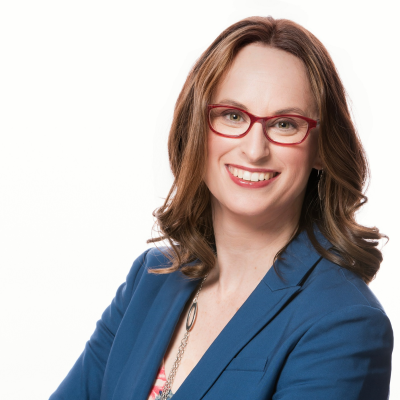 Michelle Lapierre
Mortgage Associate
Address:
213, 4935 55 Ave. NW, Edmonton, Alberta
BROWSE
PARTNERS
New Mortgage Incentive - Understand The Benefits And How It's NOT Just For First-Time Buyers
9/16/2019
It's here! The First-Time Home Buyer Incentive (FTHBI) officially kicked off on September 2nd, and is available for mortgages with closing dates/possessions starting November 1st. Almost all large lenders are now on board to process them.
Program Basics
Qualified buyers with a household income of $120,000 or less can apply for a Government of Canada shared-equity loan that will provide an additional 5% of down payment on a re-sale home, or an additional 10% down on a newly built home. The additional down payment is in the form of a shared-equity loan that will be registered to your title as a second mortgage.
This loan will lower your mortgage and therefore decrease monthly mortgage payments, making home ownership more affordable. Repayment is due when you sell or after 25 years, whichever happens first. It can be prepaid at anytime without a pre-payment penalty. The amount you will pay back is the same percentage you borrowed from them, but at the fair market value of your property when you re-pay. They share the equity you gain or the loss you incur, depending on what your market value has done. For more details check out the Government website link below or call me 780 756 5363:
https://www.placetocallhome.ca/fthbi/first-time-homebuyer-incentive.cfm
The Incentives Impact - Example
Without Incentive:
$400,000 Purchase price
- $20,000 Minimum down payment of 5%
= $380,000 Mortgage
+ $15,200 Mortgage default insurance premium of 4%
= $395,200 Total loan amount
Monthly payment based on 2.64% rate over 25 years: $1,798
With Incentive (On Newly Built Home):
$400,000 Purchase price
- $20,000 Minimum down payment of 5%
- $40,000 Additional 10% down payment from the Governments FTHBI
= $340,000 Mortgage
+ $9,520 Mortgage default insurance premium of 2.8%
= $349,520 Total loan amount
Monthly payment based on 2.64% over 25 years: $1,590
PAYMENT SAVINGS: $208 per month
DEFAULT INSURANCE PREMIUM SAVINGS: $5,680
Key Benefits:
Lower Payments / Home Affordability - your monthly payments are lower which allows you more cashflow, or a way to pay down your mortgage faster if you use the savings to pay it down.
Transaction Savings - the media and government have focused on the lower payment aspect of the incentive, but in my opinion an even greater perk is the reduced mortgage default insurance premiums when the additional down payment from the incentive is factored in. On my example above, the transaction savings of $5,680 are very significant.
NOT Just For First-Time Buyers - the program's definition of a first-time buyer may surprise you as it does not line up to the CRA's definition of first-time buyer for the RRSP program; it is far more flexible, and only one borrower needs to meet the definition. The FTHBI will actually qualify many people who already own a property or who recently owned but had a marital breakdown. Here is their definition:
You are considered a first-time homebuyer if you meet one of following qualifications:
you have never purchased a home before

you are experiencing the breakdown of a marriage or common-law partnership (even if you don't meet the other first-time home buyer requirements).

in the last 4 years, you did not occupy a home that you or your current spouse or common-law partner owned
At least one borrower must be a first-time homebuyer, as per the definition.
Negative Impacts:
I would be remiss to list benefits and not the negative impacts of this program. Here are some considerations before you jump on the FTHBI bandwagon:
"Cost" Of The Loan Uncertain - The cost of payback is the same percentage that you borrowed, but applied to the market value of your home when you sell, pay out the equity program early, or hit the 25-year point at which you have to pay it. You can't calculate what the loan will cost you without knowing the market value when you pay it out.
Flippers and Renovators Beware - if you plan to extensively improve a property's value, then the government will also benefit from that improvement. This would be an example of when it would not make sense to use the FTHBI.
Complexity And Unknowns - No question, using the program will make future borrowing on your property more complex. Expect more hoops at refinance, renewals, and sale as the FTHBI will be registered as a second mortgage and will have to be addressed in each of those scenarios. And with any new program, until borrowers start using it and more time has passed, we won't know all of the impacts.
Increased Legal Costs - There will be more legal costs to a transaction because this requires two mortgages, not one, to be registered. Your lawyer may also charge you more to process for the same reason. I do think the default insurance premium savings, particularly with a 10% incentive on a new-build, outweigh these costs but you should understand them.
This program is complex even for those of us working in mortgages everyday. If you are interested in using the FHBI, reach out to me early to answer questions and understand if this will be a fit for your purchase.