AGENT LICENSE ID
MW-1111320
BROKERAGE LICENSE ID
MW111229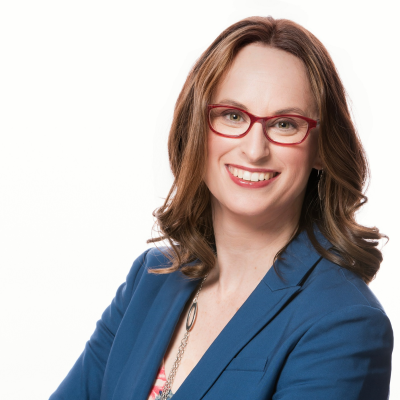 Michelle Lapierre
Mortgage Associate
Address:
213, 4935 55 Ave. NW, Edmonton, Alberta
BROWSE
PARTNERS
Managing A Mortgage In Retirement - A New Canadian Reality
10/14/2019
More and more Canadians are hitting retirement with a mortgage or other debts. While some choose to take a mortgage while their investments make them more return; for many it is simply a necessity. The flexibility to have mortgage freedom should still be the focus and goal of all homeowners. But what if that milestone is fast approaching and you just can't get there? Or, you are past retirement, you do have debts, and you are struggling on a pension income?
According to Statistics Canada, 34% of retired people over 55 are still carrying debt. Equifax's most recent quarterly report in September noted the highest delinquency rate increase was for Canadians over 65 at 7.13%. The new reality for many Canadians changes the conversation from "you must pay your mortgage and debt off" to "how can I work these into my new retirement cashflow and budget". So, what are your options? There are a number of ways retirees can balance their budget while still carrying debt.
Focus on Monthly Cashflow vs. Mortgage Payoff
If a mortgage can't be paid off prior to retirement, the goal changes from mortgage freedom to the ability to manage your housing costs on a new lower income. Making sure your monthly expenses do not exceed your monthly income becomes the focus. Here is an example:
Jan is within a year of retirement. A divorce 5 years ago set her finances back and she will be retiring with 10 years left on her $80,000 mortgage. Her monthly payment is currently $770. She has a small amount of savings but only wants to use that for unexpected costs. She manages the mortgage and other housing costs without a problem on her current income, but with her new pension income it will be difficult.
Keep Mortgage As-Is:
$1915 monthly income ($915 Old Age Security and $1000 Canadian Pension Plan)
-$770 mortgage payment
=$1145 monthly to pay everything else
Thats 40% of her pension income used up on just her mortgage payment!
Refinance - Amortize $80,000 at 2.89% over 25 years:
$1915 monthly income
-$375 mortgage payment
=$1540 monthly to pay everything else
This leaves Jan with $395 more per month!
Other Retirement Strategies
In addition to restructuring your current mortgage, you may also consider these options:
Refinance - Paying off high interest debt or debt with high monthly payments (ex. vehicle loan) into a lower monthly mortgage payment.
Downsize- Does moving to a smaller or lower cost property improve your financial sustainability?
Home Equity Line Of Credit (HELOC) - even if you are mortgage free, set this up now so you have a way to access your equity if you need it for emergencies or to pay for a downsize once you retire.
Reverse Mortgage - people have an adverse reaction to these in Canada because of far inferior products sold in the U.S. Our reverse mortgages in Canada have the necessary consumer safeguards in place. They are an important option for someone in the later years of retirement where they often hold high equity in a property, need to access it to survive financially, cant qualify or manage the payment on a standard mortgage, and selling or moving is not a viable option. I have taken specific training in this product, and while it is not a fit for everyone, it can be life changing for those that are.
Mortgage Planning - Ideally BEFORE Retirement
If retirement is in your near future (1-5 years) you should be talking to me now. If you are heading into retirement with a mortgage, have a mortgage professional look at your cashflow and your mortgage options BEFORE you are on reduced income. Mortgages have become more and more difficult to qualify for and you may not qualify for what you need once you are on a lower income. Planning ahead while you are still on your pre-retirement income can be much easier and give you access to more mortgage products.
If you are already retired there are still options. Yes, you can qualify for a mortgage in retirement! It just may be a much lower amount.
Contact me to see how a mortgage can be incorporated into your retirement plan.