AGENT LICENSE ID
M08000257
BROKERAGE LICENSE ID
11947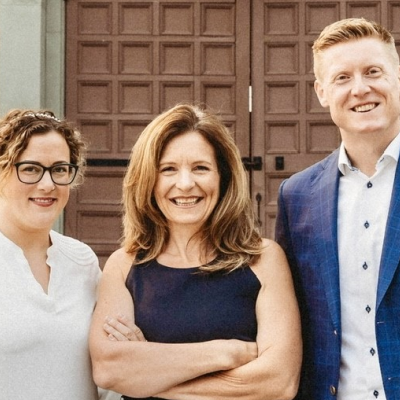 Susanna Penning
Mortgage Agent
Address:
2725 Queensview Dr Suite 500, Ottawa, Ontario
BROWSE
PARTNERS
OUR VISION
Our vision is to be the preferred and most-trusted mortgage broker in Ottawa, and hence develop a solid base of clients who continually repeat and refer.
OUR MISSION
We will achieve this mission with a team of solid professionals who continually set an industry standard for excellence and integrity. We'll strive to provide each client, with unique and individual needs, an experience that cannot be found elsewhere. Through the highest level of professional competence, we'll finalize your most important financial transaction with seamless perfection.
OUR CULTURE
Integrity

Efficiency

Compliance

Fun

Positivity

Teamwork

Commitment

Respect

Reliability

Consistency

Accuracy

Perseverance
When it comes to your mortgage, your interest is our interest.
We will simplify a mortgage for you. It doesn't have to be difficult. Our 30 years of combined experience in the financial industry provides us with the knowledge we need to get you a great rate while providing excellent customer service to help your home ownership dreams become a reality.
Let Me Show You How I am Different…
The Mortgage Advisors has a dedicated team of elite brokers and agents that will do what it takes to secure the right mortgage for you by:
Working for you. Your Mortgage Expert understands the needs of clients and the complexities involved in obtaining and communicating their financing requirements.
Representing you. Your Mortgage Expert does business with a variety of lenders compared to traditional institutions concerned in selling only "their" product.
Utilizing their independence. Your Mortgage Expert has access to a wide range of Financial Services and Products to ensure financing requirements are met precisely with the customers' best interest in mind.
Having a strong understanding of the marketplace. Your Mortgage Expert will shop for the best deal, without the inconvenience of setting up appointments and the subsequent credit inquiries.
Maintaining a professional standard. Your Mortgage Expert is required to be registered with the Ministry of Finance and complete the required educational programs ongoing.
Upholding strict confidentiality. Integrity that you can trust.
Providing you with peace of mind. Working with you, "Working for you".
---
BLOG / NEWS Updates
Bank of Canada maintains overnight rate target at 1 ¾ percent
The Bank of Canada today maintained its target for the overnight rate at 1 percent. The Bank Rate is correspondingly 2 percent and the deposit rate is 1 percent. The Banks October projection for global economic growth appears to be intact. There is nascent evidence that the global economy is stabilizing, with growth still expected to edge higher over the next couple of years. Financial markets have been supported by central bank actions and waning recession concerns, while being buffeted by news on the trade front. Indeed, ongoing trade conflicts and related uncertainty are still weighing on global economic activity, and remain the biggest source of risk to the outlook. In this context, commodity prices and the Canadian dollar have remained relatively stable. Growth in Canada slowed in the third quarter of 2019 to 1.3 percent, as expected. Consumer spending expanded moderately, underpinned by stronger wage growth. Housing investment was also a source of strength, supported by population growth and low mortgage rates. The Bank continues to monitor the evolution of financial vulnerabilities related to the household sector. As expected, exports contracted, driven by non-energy commodities. However, investment spending unexpectedly showed strong growth, notably in transportation equipment and engineering projects. The Bank will be assessing the extent to which this points to renewed momentum in investment. CPI inflation in Canada remains at target, and measures of core inflation are around 2 percent, consistent with an economy operating near capacity. Inflation will increase temporarily in the coming months due to year-over-year movements in gasoline prices. The Bank continues to expect inflation to track close to the 2 percent target over the next two years. Based on developments since October, Governing Council judges it appropriate to maintain the current level of the overnight rate target. Future interest rate decisions will be guided by the Banks continuing assessment of the adverse impact of trade conflicts against the sources of resilience in the Canadian economy notably consumer spending and housing activity. Fiscal policy developments will also figure into the Banks updated outlook in January.
Gross domestic product, income and expenditure, third quarter 2019
Real gross domestic product (GDP) grew 0.3%, following a 0.9% increase in the second quarter. Third quarter growth was led by higher business investment and increased household spending, boosting final domestic demand by 0.8%. Expressed at an annualized rate, real GDP advanced 1.3% in the third quarter. In comparison, real GDP in the United States grew 1.9%. Business investment rose 2.6% in the third quarter, the fastest pace since the fourth quarter of 2017. Growth in household spending accelerated to 0.4%, after rising 0.1% in the second quarter. These increases were moderated by a 0.4% decline in exports, while imports were flat. Non-farm business inventories were drawn down by $550 million in the third quarter, and the economy-wide stock-to-sales ratio hovered at 0.84. Cannabis inventories contributed to the $4.9 billion accumulation of farm inventories. Housing investment accelerates Housing investment rose 3.2%, the fastest pace since the first quarter of 2012. The increase was driven by both new home construction (+3.3%)mostly single-detached homes in Ontarioand higher ownership transfer costs (+8.7%) from increased resale activities in British Columbia and Ontario.