AGENT LICENSE ID
M17000580
BROKERAGE LICENSE ID
10294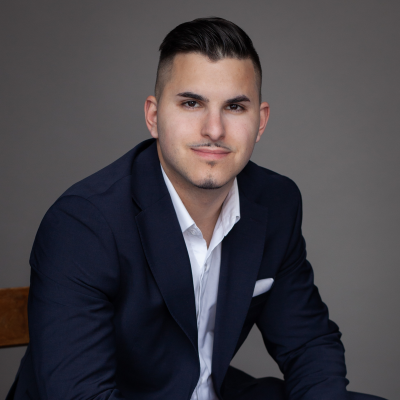 Matthew Pique
Mortgage Agent
Address:
87 Mapleview Dr West, Barrie , Ontario
BROWSE
PARTNERS
MORTGAGES MADE EASY!
IM A MORTGAGE AGENT WHO HAS BEEN MAKING DOUBTERS BECOME BELIEVERS. Let's FACE IT THE OLD SCHOOL WAY WORKS, BUT NOT FOR EVERYONE! YOU NEED A STRATEGIC THINKER IN YOUR CORNER WHEN GETTING A MORTGAGE. THERE WILL BE NO GUARANTEED APPROVALS WITH WORKING WITH ME, NOTHING IS GUARANTEED. ANYONE WHO SAYS OTHERWISE ISNT BEING TRANSPARENT. THE KEY TO MY SUCCESS IS I PLAN THE FIRST MEET OR PHONE CALL WITH YOU UNTIL THE LAST TIME I SEE YOU BEFORE CLOSING. I TREAT ALL THE TIME SPENT WITH MY CLIENTS LIKE YOU WERE MY VERY FIRST CLIENT. MY PARTNERS WOULD AGREE.
" Matthew has really changed my mind about recommending a mortgage broker to my clients in a positive way. His new school attitude and upfront personality have made him grow his popularity tremendously. He is getting deals done that no one can, using his financial expertise along with his charismatic attitude. Mortgages were always my weak spot when I speak to a client because the banks I sent them to were not giving great service, that it, in fact, impacted my business. I met Matthew and I saw that he was ambitious and determined to change people's mindset on using a mortgage broker to get a mortgage. I will continue to work with Matthew simply because he gets results and provides impeccible service"
"Thanks, Matthew!"
PRE-APPROVALS ARE NOT WHAT THEY USED TO BE, THEY ARE ONLY USED NOW TO HOLD THE RATE! I WILL NOT PRE-APPROVE YOU UNLESS I HAVE SEEN YOUR APPLICATION, DOCUMENTS AND "THE FULL STORY". NO DOCS, NO DEAL! THIS WAY WE CAN PLAN EVERYTHING FROM HOW MUCH YOU CAN AFFORD, HOW SUITABLE THE TERMS ARE FOR YOU AND MOST OF ALL HOW YOU CAN SAVE THE MOST $$$.
I HOPE YOU LEARNED A LITTLE BIT ABOUT ME, I CAN'T WAIT TO LEARN MORE ABOUT YOU!