AGENT LICENSE ID
M17000580
BROKERAGE LICENSE ID
10294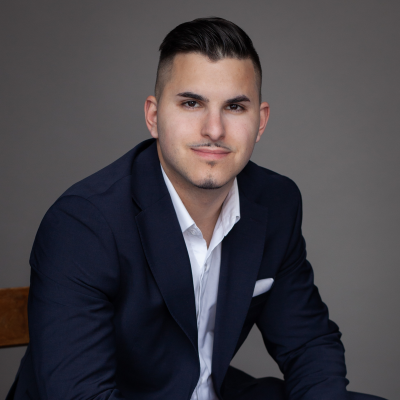 Matthew Pique
Mortgage Agent
Address:
87 Mapleview Dr West, Barrie , Ontario
BROWSE
PARTNERS
Mel H
"Matthew was awesome with getting me a mortgage. I would suggest his service to anyone! "
Adam P
"Matt was a great, knowledgeable broker that we really enjoyed working with. He addressed everything in a timely and efficient manner. Couldn't have asked for a better person to work with. He truly made the purchase of our first home easy and stress-free. Highly recommend him to anyone".
Timothy W
"Matthew worked with me and his extensive connections within the Canadian banking industry to get me the best mortgage possible. I am a small business owner and Matthew helped me use my documentation to build the best case for my mortgage."
Peggy C
"I had the pleasure of working with Matthew on the purchase of my new home last month. This was the first home I was purchasing on my own and he made the process worry free and easy. With his knowledge I felt reassured I was receiving the best possible rates."
Jesse R
"From start to finish we had the best experience with Matt , he takes the stress out of buying a home, any questions or concern he was there right away with answers , if he says he can get it done he gets it done".
Shravan P
"Matthew was very helpful, and was able to get our mortgage pre-approval from Scotia using his connections. He met with us a few times to clarify our questions / concerns, and always responded to our email queries in a timely manner. Thank you for your help... :)"
Phillip C
"Could not recommend a better mortgage broker. I thought my dream of owning a home would never come true after dealing with the banks proved fruitless. Then I was refered to Matthew through my realtor and from there everything became easy. It was all a learning experience for me, and Matthew was extremely patient and told me step by step what to do and what to expect. I could call him whenever I had question's and he was ready to answer them. I will never recommend anyone else but Matthew for a mortgage broker "
Kelly G
"I have now used Matthew as my Mortgage Broker twice. He is VERY knowledgeable in his field and always does what's best for me. He has always been available to explain things to me and worked hard to find the very best option for my needs. Matt has made it so much easier for me and my family throughout these stressful transactions which is why I recommend him to anyone looking for a knowledgeable Mortgage Broker with the best competitive rates!"
S Cardile
"Highly recommend Matthew, he keeps you up to date during the process from start to finish, he is completely honest & confident which leaves you with no doubt that we will pull through. He is on the ball & very professional. Absolutely great experience".