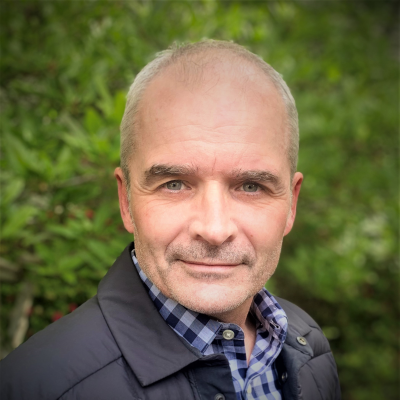 Ross Hooker
Mortgage Professional
Address:
411 - 1315 56th Street, Delta, British Columbia, V4L 2A6
BROWSE
PARTNERS
So What's Your Best Rate?
2/3/2023
"So, what's your best rate?". As a mortgage broker, of course it would be safe to assume that this is a logical question I am often asked, and one where you also might assume that my answer would be relatively straight forward! Well, unfortunately it's not all that easy, and part of the challenge lies in that so many of us see/hear the barrage of advertising through multiple forms of media about the "lowest rates" and that has an anchoring effect in our minds. The truth is that in many cases people don't necessarily qualify for such advertised rates because they are for borrowers in very specific circumstances, or they're attached to mortgage products with very specific features that can be quite limiting and that's where I can help.
Accordingly, how do I manage the "what's your best rate" question? Simply put, I always acknowledge that rate is of course primary concern and first on just about everyone's list, however, before getting too fixated on rate, I like to discuss these first 10 (of potentially many more) key elements that all influence "the lowest rate". They are…
Variable or fixed rate?
If fixed, is it for a 1,2,3,4 or 5-year term? (And NEVER a 7 or 10-year!)
If variable, which lender? Features vary by lender.
How much is your down payment? More, or less than 20%?
Is it for an owner-occupied property, a vacation property, or a rental?
What's your source of income? Salary? Hourly? Commission? Self-employed? Contract?
How is the credit score?
What prepayment features are important to you?
What's your 3 to 5-year plan? In Canada, over 60% of 5-year fixed rate mortgages are broken at around 36 months which can lead to significant penalties. Variable rate and shorter-term fixed products can often provide more options and flexibility.
Is there a need for a secured, or an unsecured line of credit?
So, given all of that, what's my best rate? You get the idea…
The truth is that mortgages can be relatively simple, or incredibly complex, and it's important to know as a borrower that you have choices and decisions to make. And that's where a mortgage broker comes in. Work with someone to help you understand your options so you can make informed decisions and put yourself in the best position to maximize your wealth in real estate over the long term.