AGENT LICENSE ID
M09001771
BROKERAGE LICENSE ID
10575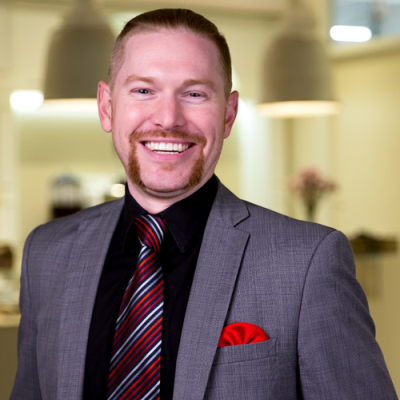 Stephen Cochrane
Mortgage Broker
Address:
387 Gladstone Avenue, Ottawa, Ontario
If you're looking for a Mortgage Broker who is personable, up-front, and genuinely interested in getting you the best deal, Steve Cochrane is your man.
Steve grew up in the country near Russell, Ontario, with his parents and two sisters. His family owns a dairy farm, and most of his relatives are entrepreneurs. As a result, Steve was raised with a unique combination of business sense and sound, honest values. As Steve puts it, "I'm very laid-back and friendly, with a no-nonsense approach. I believe in putting my clients' needs above my own financial gain."
Steve worked for seven years in the banking industry, for TD Canada Trust. As a financial advisor, he dealt with mortgages, investments, and business banking. So Steve understands how mortgages work from the inside out, and has a leg up on his competition when it comes to understanding financing and the banking industry.
Despite multiple awards and promotions with TD Canada Trust, Steve grew tired of being asked to meet financial targets instead of focussing on client needs. So in 2009, he opened Tusco Canada Mortgages, Ottawa's first full-service mortgage brokerage firm.
Steve acts as an intermediary between borrowers and lenders, for both residential and commercial financing. He works on your behalf to find the best deal, product, and rate, depending on your financial goals. He does one credit check, shops around with banks, and comes back to you with the best deal. Because of his contacts in the banking industry, he can get wholesale rates, instead of the retail rates you would get off the street.
When not working diligently for his clients, Steve can be seen cruising down the streets of Ottawa in his all-original classic cars; a 1986 Mazda RX-7 GX and a 1987 Mazda RX-7 Turbo II. Steve has an immense passion for cars, as well as music. He went to Canterbury High School for music, has played guitar since he was 10, used to teach guitar and bass, and currently plays guitar in a heavy metal band. He also actively donates to many local and international charities including CHEO, The Ottawa Mission, Operation Come Home, Restoring Hope, The Ottawa Food Bank, War Amps, The National Arts Centre, UNICEF, a scholarship fund in memory of his friend, and a sponsored child in Guatemala and Peru.
Steve describes himself as a young go-getter with an ever-growing network of clients who trust him with their business. He says he enjoys developing personal relationships with his clients, and often calls them to chat and see how they are doing. He wants his clients to know he'll do right by them, and to refer him to their family and friends.
Having once worked as a lifeguard and personal trainer, Steve has the endurance to go the distance for you. Need someone to do the heavy lifting when it comes to financing your home purchase, renewing your mortgage, or financing your renovation project? Give Steve a call.